[Youth Daily]Today's medical and pharmaceutical news that Genencel has applied for domestic phase 2b and 3 clinical trial plan approval (IND) of 'ES16001', an oral COVID-19 treatment, under development drew the attention of the Ministry of Food and Drug Safety. .
In addition, the news that Celltrion has completed an application for approval from the European Medicines Agency (EMA) for 'CT-P16', a treatment for colon and rectal cancer, drew attention.
In addition, on the 8th, the Ministry of Food and Drug Safety (MFDS) announced that Genome & Company had received approval for a phase 2 clinical trial plan for GEN-001, an immuno-cancer microbiome treatment.
◆ Genencel applies for phase 2b/3 clinical trial for edible corona treatment 'ES16001'
Genencel recently applied to the Ministry of Food and Drug Safety for approval (IND) for domestic phase 2b/3 clinical trial planning for 'ES16001', an oral COVID-19 treatment under development.
Genencel is currently preparing for a global clinical trial of 'ES16001' in the European Union, and this domestic clinical trial is expected to be the starting point.
'ES16001' is a new material-based candidate for the treatment of COVID-19 extracted from the leaves of Dampalsu, a native plant in Korea.
In this clinical trial, the focus will be on preventing the severe progression of patients with early infections, reducing hospitalization rates and mortality, and allowing them to be treated in an asymptomatic state.
ES16001 was initially developed as a treatment for herpes zoster through a national project of the Ministry of Agriculture, Food and Rural Affairs at the Biomedical Research Center of Kyunghee University.
'Geraniin', one of the many active ingredients, has a mechanism to inhibit virus infection and replication and inhibit host cell invasion and reactivation. The company expects that it will be able to inhibit virus-host cell receptor binding region) binding activity and alleviate symptoms.
Compared to 'molnupiravir', a COVID-19 treatment developed by Merck (MSD) of the United States, it is similar in that it ultimately blocks the replication of the corona 19 virus, but molnupiravir is different in that it induces death by causing a viral RNA sequence error. The company explained that there is.
◆ Humedix and G2GBio to develop long-lasting injectables
Humedix recently signed a business agreement with G2G Bio for joint development of long-acting long-acting injections at its headquarters in Pangyo, Seongnam.
Long-acting long-acting injections, also called long-acting injections or sustained-release injections, are a new type of drug that replaces the drugs that should be administered daily or by injection with injections administered once every 1 to 3 months.
Through technological exchanges, the two companies plan to commercialize pipelines for diabetes and osteoarthritis targets, including the Alzheimer's treatment drug (GB-5001) being developed by G2G Bio.
Based on InnoLAMP, a sustained-release microsphere manufacturing technology, G2G Bio is developing a treatment for dementia and diabetes that lasts for one month.
Jinhwan Kim, CEO of Humedix, said, "We will gather the capabilities of both companies to develop a competitive long-term, long-lasting injection."
◆ Genome & Company Approved Phase 2 of Immuno-Oncology Microbiome Candidate
Genome & Company announced on the 8th that the Ministry of Food and Drug Safety had approved a phase 2 clinical trial plan for GEN-001, an immuno-cancer microbiome treatment.
This clinical trial was conducted on patients with PD-L1 (protein on the surface of cancer cells) positive gastric cancer or gastroesophageal junction adenoma who have never received immunotherapy. A study to confirm the safety and efficacy of Pfizer-Merck's immuno-oncology drug 'Bavencio' (ingredient name avelumab) in combination with GEN-001.
GEN-001 is an oral microbiome therapeutic candidate based on a single strain of Lactococcus lactis isolated and identified from healthy people.
"We will solidify our position as a global leader in the microbiome industry by steadily reinforcing pipelines and expanding indications," said Bae Ji-soo, CEO of Genome & Company.
◆ Celid joins international organization 'COVAX' vaccine raw material trading platform
Celid announced that it has joined 'COVAX Marketplace', a vaccine raw material trading platform provided by 'COVAX', an international vaccine joint purchase project.
The COVAX Marketplace was established to facilitate the supply of raw and subsidiary materials used for the COVID-19 vaccine to be supplied through COVAX by recording the demand for raw and subsidiary materials from vaccine manufacturers and the inventories of suppliers.
The Coalition for Epidemic Preparedness Innovations (CEPI), an international private organization that supports vaccine development companies around the world, uses this information to connect vaccine manufacturers and suppliers of raw materials.
Celid participates in the Kovacs Marketplace to request or provide raw materials for vaccine manufacturing. Through this, the company plans to bolster the development and production of COVID-19 vaccines around the world, including its own vaccine candidate (AdCLD-CoV19-1).
◆ Olyx and Hanso Pharmaceutical in China for up to KRW 530 billion worth of technology export contract
Olyx signed a license and cooperation agreement with Chinese biopharmaceutical company Hanso Pharmaceutical to research and develop asymmetric small interfering RNA (siRNA) therapeutics.
Based on Olyx's GalNAc-asiRNA platform technology, the two companies plan to discover therapeutic substances for cardiovascular and metabolic diseases and develop therapeutics using Hanso Pharmaceutical's R&D, manufacturing and commercialization capabilities.
Hanso Pharm has exclusive rights to the treatment in Greater China, and Olyx has rights in all other regions. Hanso Pharmaceutical is China's leading cancer-fighting company, and is an affiliate of Hangseo Pharmaceutical, which ranks first by market capitalization in China.
asiRNA, developed independently by Olyx, is a next-generation RNAi treatment technology based on efficient gene regulation technology.
Olyx will receive royalties at the rate of 10% of net sales and up to $451 million (530 billion won) from Hanso Pharm. The advance payment is $6.5 million (7.7 billion won).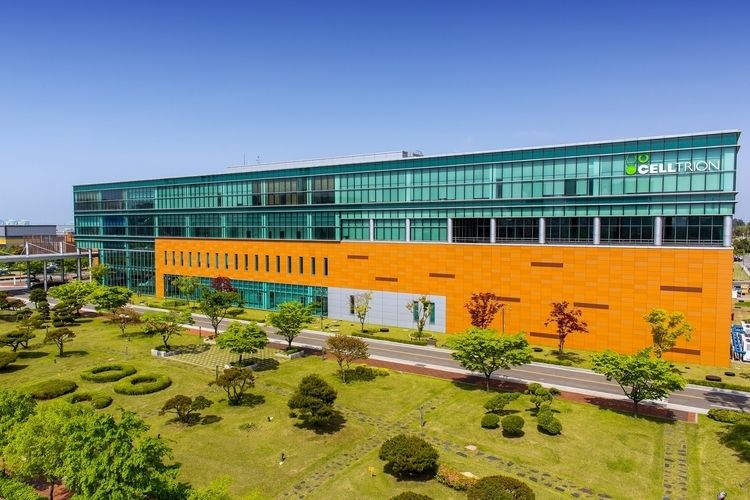 ◆ Celltrion applies for European marketing license for Avastin biosimilar
Celltrion announced that it has completed an application for product approval from the European Medicines Agency (EMA) for 'CT-P16', a treatment for colon and rectal cancer. CT-P16 is a biosimilar of Roche Avastin (generic biopharmaceutical).
Celltrion has conducted global clinical trials for CT-P16 for a total of 689 patients in 164 countries in 21 countries, including Europe, South America and Asia, since 2018. We recently completed this and applied for marketing authorization to the EMA for all indications approved for Avastin, including metastatic colorectal cancer and non-small cell lung cancer.
Previously, it completed an application for approval from the Food and Drug Administration and the U.S. Food and Drug Administration (FDA). It plans to continue applying for major countries such as Japan.
An official from the company said, "After securing the sales license for CT-P16 for all indications, we will establish CT-P16 in the market as soon as possible with cost competitiveness. It has expired, and once the global approval process for CT-P16 is completed, we plan to introduce the product to the market sequentially from the second half of next year."
◆ Genematrix Cervical Cancer Molecular Diagnosis Product Acquired European Certification
GeneMatrix announced that 'NeoPlex HPV29 Detection', a molecular diagnostic product that diagnoses infection with human papillomavirus (HPV), which can cause cervical cancer, has received CE certification in Europe.
According to GeneMatrix, this product is a molecular diagnostic device capable of diagnosing 29 HPV genotypes in a single gene amplification (PCR) test.
It is also possible to distinguish the genotype of a virus that has a high risk of developing cervical cancer. In the medical community, types 16 and 18 among HPV are expected to account for more than 70% of all cervical cancer cases.
Compared to existing products, the company introduced that this product has improved both the 'sensitivity' for diagnosing a virus-infected patient as positive and the 'specificity' for diagnosing a normal person as negative for this product.
◆ D&D Pharmatech "Successful in attracting 59 billion won investment before listing"
D&D Pharmatech, a new drug development company, succeeded in attracting 59 billion won of pre-IPO investment.
Praxis Capital Partners, a domestic private equity fund manager, DS Asset Management, Qdus Ventures, and Korea Investment & Securities participated in this investment.
The investment will be used for clinical development of new drug candidates.
Currently, D&D Pharmatech is conducting phase 2 clinical trials to confirm the treatment effect of 'NLY01', a brain disease treatment candidate, for treating Parkinson's disease, and phase 1 and 2a clinical trials to confirm the anti-obesity treatment effect of 'DD01', a metabolic disease treatment candidate. Among them, DD01 is a substance that has recently signed a technology transfer contract with Salubris Pharmaceuticals in Shenzhen, China.
D&D Pharmatech has secured a total of 220 billion won from domestic and foreign investors including this investment attraction. As soon as this investment is completed, the company plans to request a preliminary examination for listing on the KOSDAQ market.
[Youth Daily = Reporter Doo-Hwan Kim]
.