Lotte Group Chairman Shin Dong-bin carried out a intensive renewal of personnel. An external talent was appointed to a key position in charge of the group's distribution business and hotel business. Introduced a HQ system that can enhance synergy and execution power by business group. Lotte Holdings, the group's control tower, promoted CEO Lee Dong-woo to vice president so that he could focus on the task of discovering new businesses. It is an extremely weak prescription to solve the group's numerous tasks such as escaping sluggish performance, digital transformation, and preoccupation of future food.
Lotte Group held a board meeting of 38 companies including the holding company on the 25th and carried out regular executive reshuffles and organizational restructuring for 2022. Lotte will abolish the business unit (BU) system, which has been in effect since 2017, and introduce a new headquarters (HQ) system. Considering the investment structure and industry characteristics, it is categorized into six business groups (food, shopping, hotel, chemical, construction, rental), and HQ organizations are established in the remaining four business groups except for construction and rental. Responsible management and quick execution were ensured by the leadership of the general representative of each business group. Separate companies that will support the group's future growth, such as information technology (IT) and data and logistics, will focus on strategic nurturing.
Lotte Holdings is now able to focus more on the business of the holding company. The intention is to leave the affiliates to an autonomous management system centered on the business group, and the holding company to take the lead in establishing the group's overall strategy, upgrading its portfolio, nurturing key talents, and promoting new businesses in the future. The role of Lotte Holdings CEO Lee Dong-woo, who was promoted to vice chairman in this personnel appointment, also became important. If Vice Chairman Song Yong-deok, the group's co-representative, takes care of the group's internal household affairs such as support work, Vice Chairman Lee takes the lead in establishing the group's future strategy and discovering new growth engines.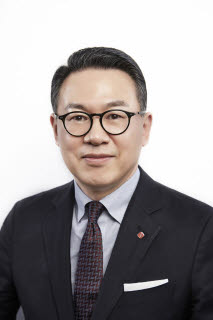 Through the conversion of the HQ system, execution power was also strengthened compared to the existing BU. In addition to establishing mid- to long-term business strategies for business groups and affiliates, the company plans to promote integrated synergy of business groups by reinforcing financial and human resources functions. We also actively consider HQ integrated operations such as purchasing, IT, and legal affairs.
He also carried out a renewal greeting focusing on breaking away from pure-bloodism and punishment. This is in response to Chairman Shin Dong-bin's strong order to secure super-core talent who will lead the group's change and innovation. It is judged that only high-intensity human innovation that breaks pure bloodism can bring a reversal to Lotte's distribution business, which is lagging behind in market changes.
Accordingly, Vice Chairman Kim Sang-hyun, who worked at P&G and Homeplus, and Ahn Se-jin, who served as Nolbu CEO at Morgan Stanley PE, were appointed as general representatives of the distribution and hotel businesses, respectively. This is the first time that Lotte has appointed an outside person to the position of general manager of the business.
Vice-Chairman Kim, who was appointed as the general representative of the distribution group, joined P&G in the United States as a global distribution expert and served as the CEO of P&G Korea, general president of Southeast Asia, and vice president of P&G's new business in the United States. After that, he served as the vice president of Homeplus, and since 2018, he served as the head of Southeast Asia distribution and H&B at DFI Retail Group. President Ahn Se-jin, who was appointed as the new hotel group general representative, is a new business expert. As a former global consulting firm, he was in charge of new business and business strategy at LG Group and LS Group. From 2018, he served as CEO of Nolbu, a restaurant company at Morgan Stanley PE.
In front of Vice Chairman Kim, the task of improving Lotte Shopping's performance is stacked up. Lotte Shopping's consolidated operating profit has been on a steady decline since it recorded 801 billion won in 2017. Last year, it was halved to 346.1 billion won, and this year it was only 98.3 billion won by the third quarter.
Lotte has more than doubled the number of promoted executives and new executives compared to last year in accordance with the strict performance-based principle. In particular, he promoted Lee Dong-woo, president of Lotte Holdings, who is laying the foundation for new changes and innovations in the group, and Kim Gyo-hyeon, head of chemical business unit, who overcame the COVID-19 crisis and achieved outstanding performance, to vice-chairman.
Vice Chairman Lee Dong-woo was promoted in recognition of discovering the group's new growth engine and leading change and innovation. Vice Chairman Lee joined Lotte Department Store in 1986 and served as the head of the management support division and the manager of the Jamsil branch. He served as the CEO of Lotte World from 2012 to 2014 and the CEO of Lotte Hi-Mart from 2015 to 2020. Since last year, he has been in charge of the group's business strategy and finance as co-CEO of Lotte Holdings. Vice Chairman Lee has been promoting new businesses such as bio and health care to strengthen the group's future capabilities, and has also contributed to ESG management and brand value enhancement.

Vice Chairman Kim Kyo-hyun, who will be the general representative of the chemical group, is the group's top petrochemical expert. He joined Honam Petrochemical in 1984 and served as the head of the new business division. From 2014 to 2016, he led the global chemical business as the CEO of LC Titan, and from 2017 to 2018, he served as the CEO of Lotte Chemical. Since 2019, he has served as the head of Lotte Group's chemical BU, and since last year, he has also served as Lotte Chemical's integrated representative.
The general representative of the food group is headed by the head of the food BU and President Lee Young-goo. Lee Young-koo, general manager, also serves as Lotte Confectionery's CEO. Lotte GFR CEO Jung Jun-ho from Shinsegae was appointed as the new Lotte Department Store representative. Lotte GFR CEO Lee Jae-ok, head of department store product division, was appointed.
Lotte Capital CEO Ko Jung-wook will be promoted to vice president and head of the financial innovation office of Lotte Holdings. Kwang-sik Choo, head of the financial innovation office of Lotte Holdings, was transferred to Lotte Capital as the CEO. After being promoted to vice president, Kim Yong-seok, CEO of Lotte Ineos Chemical, was appointed as the CEO of Lotte Fine Chemical. Jeong Seung-won, head of Lotte Chemical's strategy division, was promoted to managing director and was appointed as the successor representative of Lotte Ineos Chemical. As the CEO of Lotte Cultureworks, Choi Byung-hwan, former CEO of CGV, was appointed to the position of vice president. Lotte Members accelerates the group's digital transformation innovation by recruiting three external talents at the same time, such as appointing Bonghwa Jeong, who used to be the head of Shinhan DS's digital division, as the head of the DT strategy division.
Meanwhile, Lotte continues to expand the number of female and foreign executives to reinforce organizational diversity. Through this executive reshuffle, a total of six new female executives were produced: Lotte Department Store Managing Directors Soon-Hyung Woo, Lotte Information Communication Managing Directors Kwak Mi-Kyung and Kang Eun-Kyo, Lotte Corporation Sohn Yu-Kyung, Lotte Chemical Basic Materials Business Director Shim Mi-Hyang, and Lotte Fine Chemical Managing Director Kang Kyung-Ha. Mark Peters, general manager of LC USA, was also appointed as a new executive.
By Park Joon-ho, staff reporter [email protected]
.