Cello will release a new 2023 model of its flagship model, the Elliot flagship carbon road bike.
The Elliott is a bike used by the Geumsan Ginseng Cello Team, which won top spots in various professional cycling competitions last year. Its performance has been verified by winning numerous competitions, and it is becoming very popular from cyclists to hobbyists who enjoy a sense of speed.
There are a total of three new Elliott 2023 products: the Elliott D8, the Elliott E7 with an electric drive system, and the Elliott D7 which allows you to experience racing machines at a reasonable price.
The biggest feature is the hydrodynamic design. In addition to the sleek frame design, it has a full internal cable system and an integrated carbon handlebar with stem to maximize aero performance.
In line with the improved driving performance, driving stability has also been improved. The flat-mount disc brake structure enables stable braking even at high speeds, and the Vuelta carbon wheelset provides stable riding comfort. In addition, up to 32C tires can be fitted, so you can choose and replace tires according to your driving style.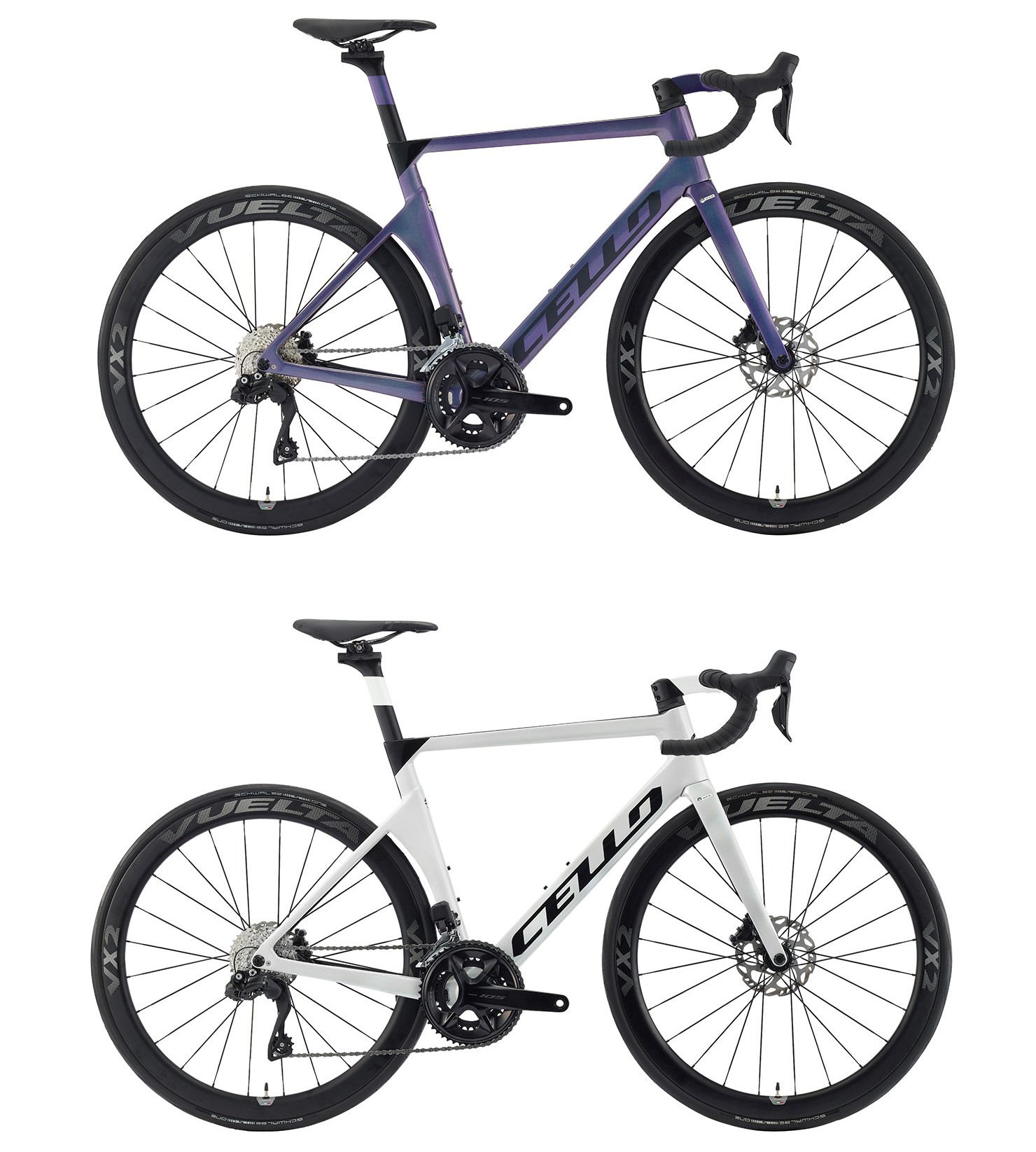 It is also worth noting that various movement systems are used for each product.
The Elliott E7 supports fast and stable shifting by applying the latest Shimano 105 Di2 24-speed shifting system. The Elliott D8 and Elliott D7 have Shimano Ultegra 22-speed and Shimano 105 22-speed shifting systems, respectively.
In order to emphasize the identity of a first class racing bike, this new product has been applied with a colorful color painting for each model. The color based on the two-tone color scheme created a luxurious and clean feeling.
The suggested retail price is 4.4 million won for the Elliott E7, 4.1 million won for the Elliott D8, and 3.6 million won for the Elliott D7.
An official from Cielo said, "As the performance bike market has grown rapidly recently, more and more consumers want products with better performance, so we have expanded the Elliott line, which is the leading premium road bike series from Cello, to three types. Aerodynamic design maximizes driving performance. As we introduce a new product, we hope that various people will enjoy the best performance through this product."
Affiliated website
Cello Bike : https://cellobike.co.kr/