Chinese President Xi Jinping applauds with delegates during the closing ceremony of the National People's Congress (NPC) held at the Great Hall of the People in Beijing on the 11th (local time). © AFP=News1 © News1 Reporter Dongmyeong Woo
The 100th anniversary of the founding of the Communist Party of China (CCP) will be on July 1. In the meantime, politically, diplomatically and militarily, it has grown into two major (G2) countries that threaten the United States beyond Northeast Asia.
It is now clear that any Western power, including the world power, the United States, is feeling the power of China. Right now, the US alone is raising the Chinese threat theory every day, arguing that it should respond through solidarity with the European Union (EU).
However, the evaluation of President Xi Jinping, the current supreme leader of China, is more concerned than expected. While the unprecedented third term in Chinese history has been virtually confirmed, there is no check-in force, raising concerns that it may destroy China's successful history.
The Financial Times (FT) reported that Xi, 68, is unlikely to give up his post until 2033. Xi analyzed that for his followers, China is the right person to overtake the United States as the world's largest economic and military power.
David Wang, who joined the Communist Party after getting a doctorate in the United States, explained that he joined the party because "there is no other force that could make China better."
Wang said the common people in the United States and China are like mobs who need guidance, and that the Chinese are not ready to embrace Western-style democracy. He also insisted that China go a different route.
However, intellectuals within China are concerned about Wang's thoughts. President Xi has taken the leadership of the party as his philosophy of state administration. The slogan of the Mao Zedong era was revived: Party, government, military, civil, academic, east, west, south, north, and China, the Party leads everything.
It is analyzed that Xi's one-way decision-making could provoke the cynicism and indifference of the 92 million Party members who have supported Xi for the past 10 years, thereby hastening Xi's own destruction.
"Party control is permeating every aspect of life," said Wu Chang, a professor at Tsinghua University, a party critic. "There is no other voice inside or outside the party. there," he claimed.
The FT said that few of Xi's critics in China have an open voice, but their criticisms have a common area. Compared to Mao Zedong and Deng Xiaoping, who led the political and economic revolutions earlier, he said his achievements were sparse.
However, in the face of such criticism, Xi sees himself as China's third transformational leader who does not have to follow rules such as not being able to reappoint for a third term, unlike his predecessors Hu Jintao and Jiang Zemin, the FT pointed out.
Critics of the city's enemies said they feared that it could destroy the foundations of its economic success over the past 40 years in the process.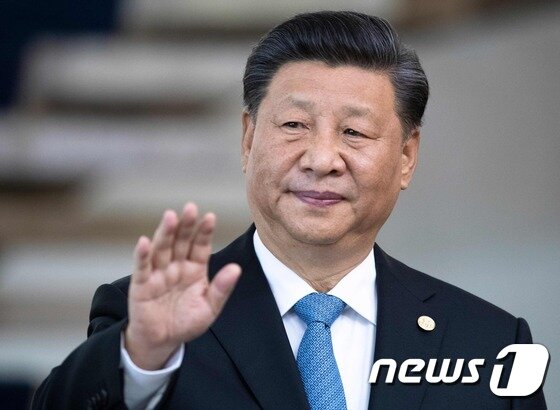 Chinese President Xi Jinping waves to reporters before the start of the 11th BRICS summit in Brasilia, China, on April 14, 2019. © AFP=News1 © News1 Reporter Dongmyeong Woo
Since President Xi took office, the autonomy of the CCP has declined, and some have even pointed out that China's confidence is turning into arrogance.
Citing remarks from a provincial party secretary in an area near Wuhan, China, the FT said that now their job is to carry out assignments in upper party organizations that rarely listen to party members.
The general public had the freedom to participate in public affairs until the 18th Party Congress, when President Xi was elected general secretary of the Communist Party, but the autonomy has declined significantly after Xi took office.
Professor Wu said that under President Xi, Chinese officials "are afraid to express their true opinions. Everyone just repeats Party propaganda and the leader's speeches. Now they do nothing."
It is also pointed out that China's excessive diplomatic confidence can turn into a sense of arrogance and lead to China's isolation.
Victor Gao, a former interpreter for Deng Xiaoping, said, "Become a guest of China" in relation to NATO's recent expansion into Northeast Asia. "China has been here for 5,000 years, and will continue for the next 5,000 years." will be here."
"President Joe Biden says America is back, but Trump can come back in four years," Gao said.
Richard McGregor, author of 'The Party', said in response to these remarks, "I am turning to self-conceit. China's strength is self-criticism, but it is no longer visible."
It is also pointed out that the Chinese Communist Party is no longer a workers' party. It is said that adults in China are now seeking party membership for private rather than public interest.
According to a survey of 1885 university-age party members conducted by middle-and-nandae economists and jurists, they cited the increase in occupational promotion mainly in government departments and public enterprises as the reason for joining the party the most.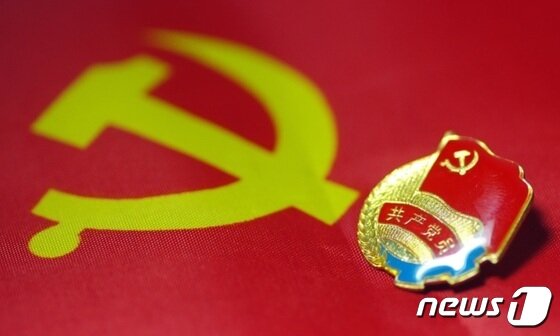 Chinese Communist Party Badge (Captured by Global Times)© News1