Netflix: "It is inevitable to invest in content"
It is pointed out that this is to prepare for the time of paying the network usage fee
A scene from the Netflix drama 'Squid Game'. Photo = Hankyung DB
Internet video service (OTT) Netflix has raised its subscription fee. Although Netflix's position is that it is the best measure to improve the quality of content, there are also analyzes that there may be other reasons for the surprise increase in the price just two weeks after the vice president's visit to Korea due to the controversy over the non-payment of the network usage fee.
According to the industry on the 21st, Netflix raised the standard plan, which can be used by two people at the same time, from 12,000 won per month to 13,500 won. The premium, which can be used by four people at the same time, has been raised by 12.5% ​​and 17.2%, respectively, from 14,500 won to 17,000 won.
"Netflix rates may change in order to continuously add more TV shows and movies and introduce new product features," Netflix said on its website. It can be done," he said.
Expected subscription fee increase… Is it inevitable to compete with Disney?
Netflix's subscription rate hike was partly expected. This is because Dean Garfield, vice president of policy at Netflix, visited Korea on the 5th and said, "(Korea) has never raised subscription fees, so we are constantly reviewing rate increases."
The rate of increase appears to be similar or larger than that of other countries. In October last year, Netflix raised its standard and premium plans in the US by 7.7% and 12.5%, respectively. In Japan, the Basic and Standard rate plans were raised by 12.5% ​​and 12.9%, respectively. Compared to the domestic increase rates of 12.5% ​​and 17.2%, respectively, the rate of increase is the highest among the two countries.
Netflix is ​​citing content investment as the reason for the subscription price hike. In a situation where domestic OTT competition is intensifying, such as Disney Plus entering Korea, a subscription fee increase is inevitable.
This claim is gaining credibility as the case of Japan is presented as evidence. Netflix recently raised its subscription fee along with Disney+'s entry into Japan. For this reason, it is interpreted that the increase in Netflix subscription fee at the time Disney Plus was launched in Korea a week ago was already foreseen.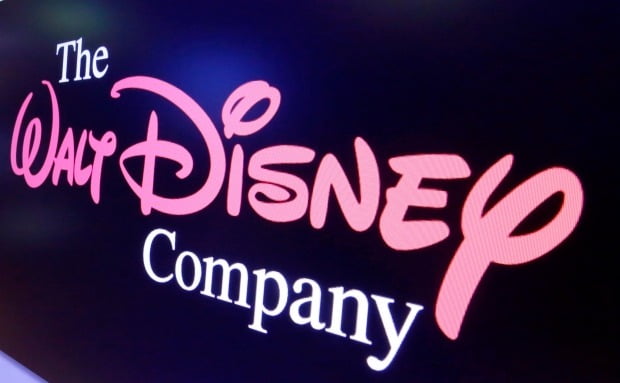 photo = AP
In particular, unlike Disney, which has been producing content on its own for a long time, Netflix has established a business foundation as a content distribution platform by running a video rental business. In order to maintain a relatively unrivaled position in the OTT market, they have no choice but to expand investment in original content. In order to survive the competition with Disney, in the end, it is the best way to increase the subscription fee.
To say it's just Disney's fault… There is a 'network fee' problem
However, to say that it is simply because of competition with Disney Plus, it is true that the impression is larger than in other countries. In response, some are raising suspicions that Netflix is ​​passing on the cost to consumers in case it pays for the network usage fee in Korea.
Vice President Garfield visited Korea on the 5th and returned only to repeat Netflix's principled position on the issue of network usage fees. Netflix's problem with the controversy over non-payment of network usage fees is that it will ease the burden on Internet service providers (ISPs) with its own technology.
SK Broadband is an ISP operator that is in conflict with Netflix in Korea. The problem is that Netflix is ​​still not paying the network fee, even though Netflix was ordered to 'pay the network usage fee' in the first trial lawsuit against SK Broadband in June of this year.
Moreover, domestic companies such as Naver and Kakao pay tens of billions of won in network usage fees every year, and Netflix is ​​causing huge traffic. Even President Moon Jae-in has pointed out that "global platforms must fulfill their responsibilities."
Disney+ and Apple TV+ (Plus), which have recently entered Korea, pay money to content delivery network (CDN) operators, and CDN operators are taking a detour payment method by paying to telecommunication companies.
However, Netflix is ​​arguing that the problem of network usage fees and the increase in usage fees are separate. Netflix said, "In order to raise the quality and quantity of the catalog and invest in content production, we have increased the subscription fee for the standard and premium plans for the first time since the launch of the Korean service in 2016."
Choi Soo-jin, reporter at Hankyung.com [email protected]