The professional baseball Lotte Giants defeated the KIA Tigers and ran for three consecutive wins.
Lotte won 6-3 in the first round of the double header against the 2021 Shinhan Bank SOL KBO League KIA held at Kia Champions Field in Gwangju on the 15th, with the team hitting 11 hits in a timely manner amidst the bullpen.
8th Lotte, which has recently won 3 consecutive wins, came close to 7th place Doosan Bears by 1.5 games and by 3 games to 5th place NC Dinos.
On the other hand, KIA, ranked ninth, has lost four straight games.
KIA took the lead in the second inning while Lotte starter Anderson Franco's control was shaking.
Preston Tucker's double and two walks gave the KIA a chance to run out safely, leading to a 3-0 lead with Kim Min-sik's sacrifice fly and fierce fight, and Choi Won-jun's infield hit after two runs.
Lotte recovered one point with consecutive hits from Dickson Machado, Choo Jae-hyun, and Kim Jae-yu in the third inning.
Then, Jun-woo Jeon chose to walk and continued to run to all bases, but there was no timely hit, such as Jeong-hoon struck out.
However, Lotte recovered one point in the fourth inning with Han Dong-hee's double and Machado's just-in-time hit.
In the continuous 1st run, Jun-woo Jeon blew a 2-run left hit and turned it 4-3, and Jung-hoon's third-base ground ball was treated as an error, and he ran away to 5-3.
Lotte took a lead 6-3 in the first half of the sixth inning by adding one point to the opponent's error.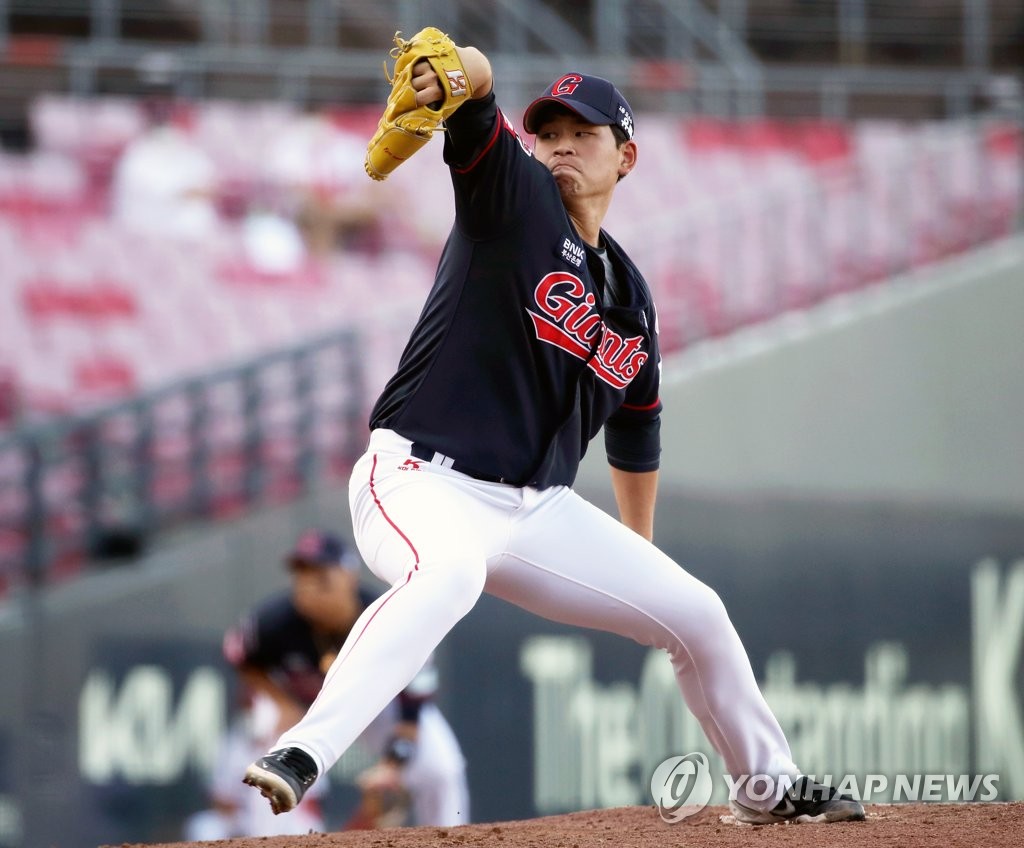 Lotte, who took the lead, laid the groundwork for victory by rookie Jin-wook Kim starting with a bullpen at the end of the 6th inning and clearing two innings with no hits and no runs.
In the 8th inning, Choi Jun-yong treated it as a triplets, and Kim Won-joong, who came to the bottom of the ninth, was driven to 1st and 2nd base with a walk and an error after two runs, but Kim Tae-jin was caught with a foul fly at 1st base and the game was messed up.
Lotte starter Franco walked six over five innings and allowed three runs with three hits, but with the help of the batting line and bullpen, he reaped his ninth win (five losses) of the season.
KIA starter Kim Hyun-soo became the losing pitcher by allowing three runs and eight hits and three walks in 3⅓ innings.
/yunhap news
ⓒ Hankyung.com, unauthorized reprinting and redistribution prohibited