Late Lee Hyun-bae/ Photo = provided by Mnet © News 1
While Lee Hyun-bae (48), a 45-RPM member of the group and Lee Ha-neul's younger brother, suddenly died and is giving shock and regret, an autopsy will be conducted to determine the exact cause of the death.
As a result of news 1 coverage on the 17th, the late Lee Hyun-bae died in Jeju Island, where he was living on the day. In response to the sudden death of late Lee Hyun-bae, DJ DOC Lee Haneul and officials from the agency headed to Jeju Island. It is known that Lee Haneul and DJ DOC's Jeong Jae-yong were enthusiastic after hearing the late Lee Hyun-bae's secret report.
The death of late Lee Hyun-bae was initially known as a heart attack, but as a result of going down to Jeju Island and checking by Lee Haneul and the agency officials, it was difficult to determine the exact cause of death and decided to perform an autopsy later.
Regarding this, an official from the late Lee Hyun-bae's agency Super Jam Record told News 1, "Once the police requested an autopsy from the bereaved family to determine the specific cause of death, and the bereaved family accepted this," he said, It will be implemented on the 19th," he said. The funeral will be held after an autopsy.
When the news of the late Lee Hyun-bae's sudden death was delivered, netizens expressed their condolences on Lee Hyun-bae's Instagram by leaving comments such as "Good luck for the deceased", "Please good music from the sky, thank you for the wonderful music".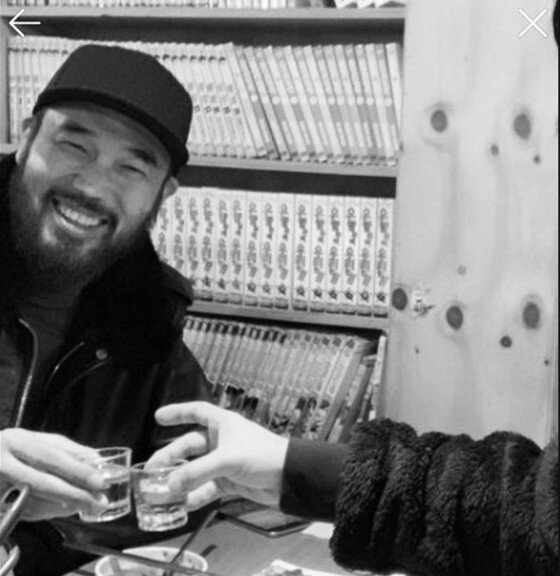 Photo = Choi Ja Instagram © News1
Dynamic Duo's Choi Ja also posted a picture of the days he enjoyed drinking with the late Lee Hyun-bae on his Instagram account, leaving a post saying, "I sincerely wish the deceased person's name and blessing."
The late Hyun-bae Lee, born in 1973, appeared in the hip-hop world as a rapper named MC Zolla in the late 1990s, and later joined 45RPM to start a team life. After signing a contract with YG Entertainment, he officially debuted in the music industry by releasing the 1st 45RPM album'Old Rookie' in 2005. In 2009, he joined Buda Sound, a company led by his brother Lee Haneul, and released songs such as'This is Love' and'Love Affair'. Even before his death, he was nesting in Super Jam Records with Lee Haneul.
The late Lee Hyun-bae was active at 45RPM and was loved by the OST'Pleasant Life' of the movie'Zero Demeanor' and'Regi-dong','Break Up' and'Slightly Kung'. They also broadcast activities with Mnet'Show Me the Money' and KBS 2TV's'Unbeatable Baseball Team'. In 2012, team members and Mnet appeared in'Show Me the Money', winning second place, and their skills were recognized. Last year, he has been active until recently, appearing in'Do You Know Hip-Hop'. Based on his outstanding musicality, he worked as a member of the producing team Super Touch and composed Lim Chang-jung's hit song'Common Love'.
The late Hyunbae Lee also worked as a reporter for Jeju MBC for a while. Recently, on March 14th, he was on the stage of the'Please Protect Our Stage' festival, which was held as a non-face-to-face online broadcast.
taehyun@news1.kr