The number of people in the main downtown areas on Friday night increased significantly, increasing by more than 50% in Ginza, Tokyo, compared to immediately after the state of emergency was completely lifted.
[Video]"6th wave" peak is estimated in February next year
According to data based on mobile phone location information, the number of people at 8 pm yesterday was 51.0% in Ginza, Tokyo, 35.7% in Shibuya Center-gai, and Roppongi compared to the day when the emergency declaration was lifted. It increased by 34.9% and 25.7% in Kabukicho, Shinjuku.
The increasing trend of the number of people was also seen in the whole country other than Tokyo, and it increased by more than 30% in Namba in Osaka and more than 20% in Tenjin in Fukuoka.
Experts are concerned that the rate of decline in the number of people infected with the new corona will slow down as the number of people increases at night. (ANN News)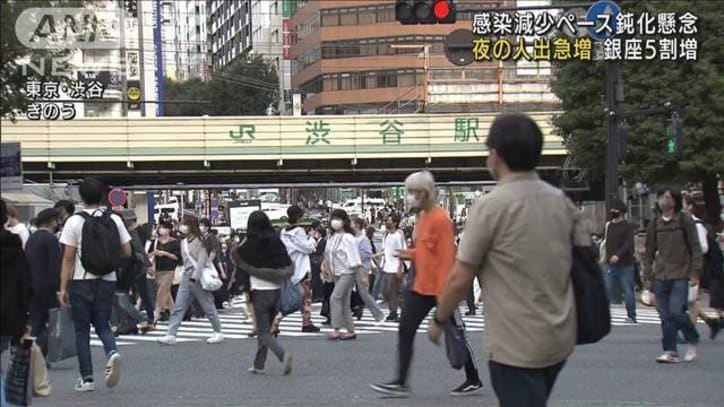 .