A 61-year-old uncle took his 86-year-old father to drive to see the flooded roads at Satuk District, Buriram, but for a while, he encountered high flooding. In addition, found water that swept the car off the road and stuck to a tree branch. It took a split second to open the door, leading the father to escape narrowly. Tell Luang Pu Jeam to help him be conscious.
On October 26, 64, a reporter was notified by officials from the Wang Krut Stuek Rescue Center, Satuek District, Buriram Province that there was an accident that a pickup truck was hit by a stream and fell off the road. At the bypass road, Saphan Mai (Satuek-Chumphon Buri) Sawmill House, Nikhom Sub-district, Satuek District, Buriram Province, therefore brought the force to inspect At the scene, a Toyota pickup truck with a bronze-grey cab, registration number 4114 Buriram, was found on the side of the road next to a bush sunk into the roof of the car. Later learned that the two passengers in the car were safe. Then the Wang Krut rescue team Bring a pram along with the team "Off-Road Lakkaryang" Ajarn Satuk brought 4 off-road vehicles to help pull the car up successfully.
Asked Mr. Sittichai Limprasit, 61, a villager in Nikhom Sub-district, Satuek District, a pickup truck driver, said that he took Samer Limprasit, 86, his father, out to get some fresh air. And he wanted his father to see the view of the flood, so he drove out to see the scenery, the water and the beautiful roads. But I wanted to go in so that my father could see it up close. So drive through the water that runs over the road continually. As soon as I drove, I felt that the car was getting thicker and deeper, so I opened the window and looked at it. saw the car in deep water So decided to put a reverse gear to return to the same place.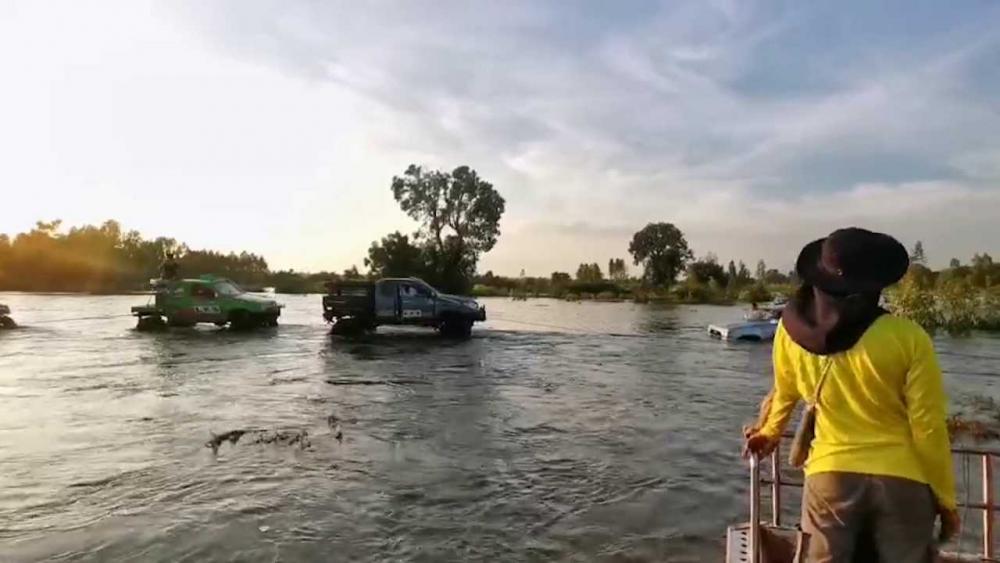 The 61-year-old uncle, the driver, said suddenly the tide swept the car along the water. Fortunately, the car flowed into the bushes on the side of the road first. So he hurried down to open the door of his father's car. then wade out the water which the area has knee-deep water and walk out safely just a split second Saw a car flowing along the stream until the car sank to the roof And if the rescuers come later to help The water will definitely lead the car down to the Mun River with a depth of more than 10 meters.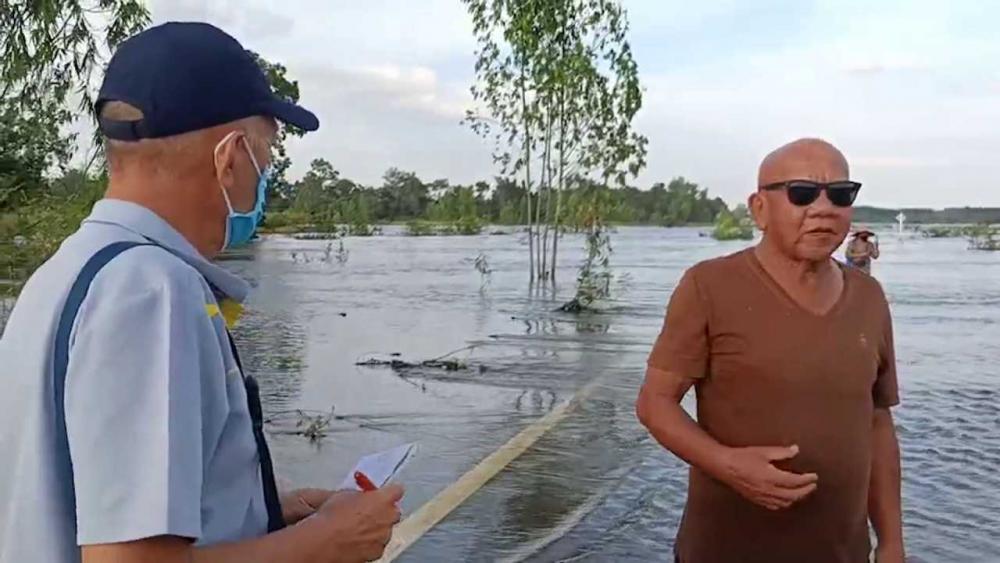 When the villagers asked what amulet was wearing, Mr. Sittichai said that the whole body was only a coin of Luang Pu Jeam Muang Buriram. that hangs in front of the rear view mirror only It was expected that Luang Pu saved his life.
Read more…