The 'Young Guns' of the Korean national football team, who are participating in the 2022 World Cup in Qatar, had a meaningful time in harmony with local volunteers through football.
Lee Kang-in (Mallorca), Jung Woo-young (Freiburg), Baek Seung-ho, Song Min-gyu, Song Bum-keun (above Jeonbuk), and Yoon Jong-gyu (Seoul) participated in a 'Community Event' FIFA held on the 16th at the Al Egla Training Center in Doha, Qatar, the national team's training ground.' He took part in it.
Coaches Michael Kim and Choi Tae-wook from the national team came together.
The community event is an event planned by FIFA before the World Cup and includes 10 programs related to the promotion of competition, cultural exchange, and football development.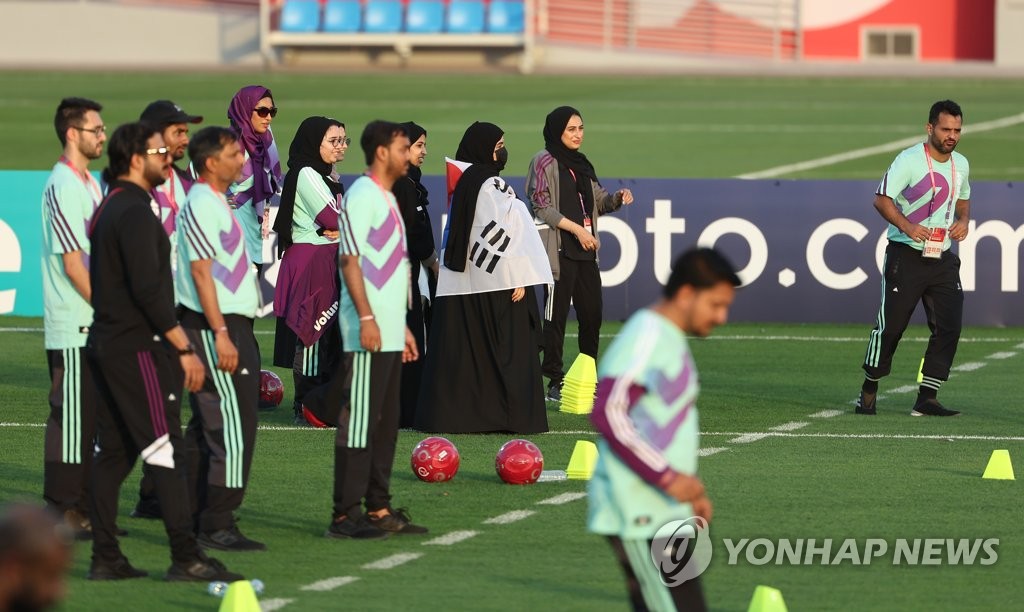 All participating countries must attend one of these programmes, and after consulting the coaches, the national team chose the 'Training with Volunteers' programme, which provides football clinics for volunteers, and 'to implement that day.
The players and the 20 volunteers were divided into three groups, exchanged passes, and then matched their feet with a shot at the goal post, and a 'penalty kick game' was held where the volunteers kicked and the players blocked.
The players gave applause and exclamations to the volunteers who showed their spectacular foot skills, and encouraged those who were a little clumsy.
Lulua Bukarbal, who studies architecture at Qatar University, received a particularly loud ovation for kicking a ball while wearing a hijab and wearing a national flag on her shoulder.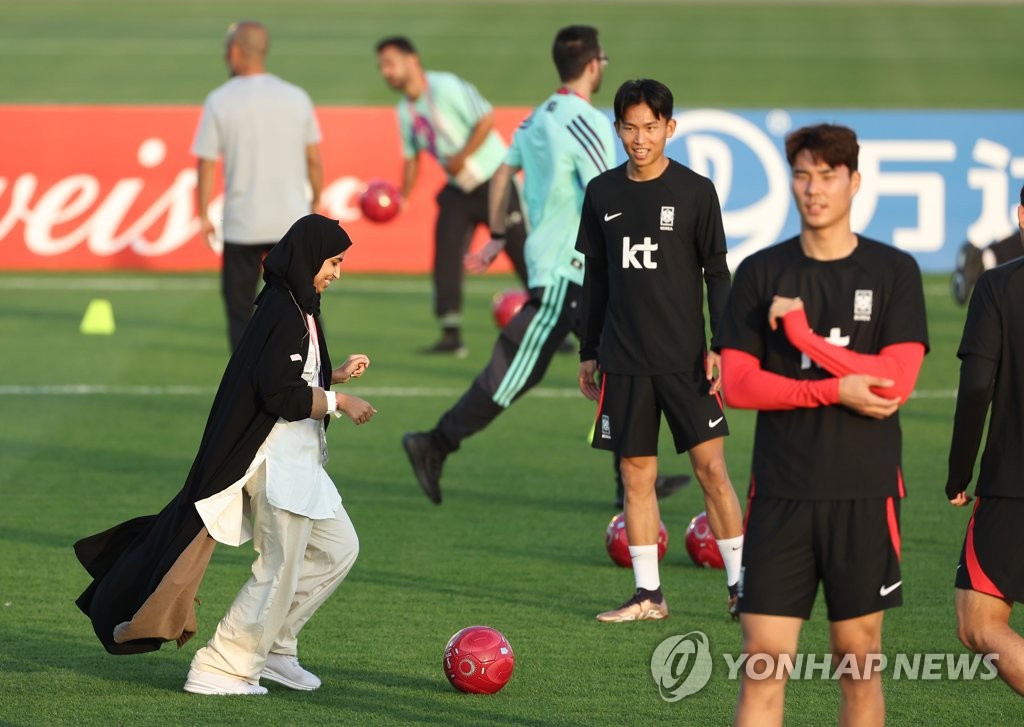 He said in Korean, "Since I was young, I watched a lot of Korean dramas and broadcasts, so I learned Korean naturally." He added, "I bought a new Taegeukgi to come here.
I'm so excited and my heart is pounding. " He smiled.
"It's an honor to be with great players," he said. "Win unconditionally.
Fight!" and cheer for Korea.
The players signed autographs on the balls brought by the volunteers and took pictures, leaving memories.
Lee Kang-in said, "It was fun and nice to have time with people who helped me a lot for the tournament," and Baek Seung-ho also said, "It was time to improve just by practicing."
On the 17th, the national team plans to train twice a day for the first time since entering the country.
/happy news