Lee Jin-ho "We only ask for a penalty for clear crimes"
[아시아경제 나예은 기자] Kim Seon-ho's advertisements, which were switched to private after being engulfed in privacy controversy, are being resumed. As various revelations and new reports on Kim Seon-ho continue, there is also a forecast that he will not pay an advertising penalty.
According to the retail industry on the 29th, health food brand 'Food Bucket' is promoting and selling products by converting the previously undisclosed advertisement of Kim Seon-ho back to public. According to the product reviews released by Food Bucket the day before, buyers left comments such as "I bought it because it was uploaded again by the ad," and "I bought it believing it was a Kim Seon-ho advertisement, not a review."
After the controversy over Kim Seon-ho's privacy, the mask company 'Mi Mask', which processed all of his photos privately, also resumed Kim Seon-ho's advertisements. The company is also holding an event to give Kim Seon-ho photo cards to mask buyers.
In addition, 'Canon Korea' also activated Kim Seon-ho's content on YouTube. Uploaded to the YouTube channel 'Canon TV-Canon Korea', 'Kim Seon-ho's Memories Travel Scene feat. EOS M50 Mark II' video received numerous comments supporting him.
On the other hand, outdoor brand nau, cosmetics brand La Roche-Posay, and Domino's Pizza, which removed Kim Seon-ho's advertisement after the controversy, are still maintaining their distance without revealing his appearance.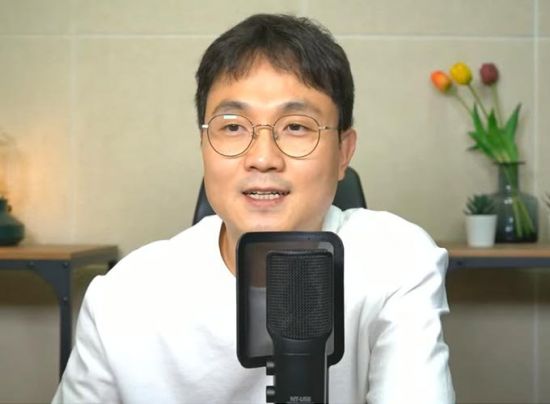 On the previous day (28th), YouTuber Lee Jin-ho said on the YouTube channel 'Entertainment President Lee Jin-ho', "I know that no company has charged Kim Seon-ho for a penalty." The advertising official said differently."
He added, "When it comes to advertising contracts, we do not write down privacy issues in the contract."
On the other hand, this controversy arose on the 17th when an article titled 'I am accusing the double and shameless reality of the actor K, who has recently become a trend' was posted on an online community. Author A claimed, "Kim Seon-ho, under the pretext of marriage, insisted on an abortion and unilaterally announced the breakup." Afterwards, Kim Seon-ho was swept up in controversy over his personal life and was turned away from the advertising industry.
Regarding the controversy, Kim Seon-ho said, "I met him with good feelings, but I hurt him with negligence and thoughtless behavior. After that, Mr. A deleted his revelations along with a post saying, "I received an apology. There was a misunderstanding."
On the 26th, Dispatch revealed Mr. A's real name and reported that Mr. A hid the fact of divorce and dated Kim Seon-ho, and that Mr. A's claims were not true.
Reporter Na Ye-eun [email protected]
.