English Premier League (PL) Wolverhampton striker Hwang Hee-chan answers questions from reporters during a press conference held at Circle81, Gangnam-gu, Seoul on the afternoon of the 24th.
Hwang Hee-chan (26, Wolverhampton), who completed basic military training in Korea ahead of the 2022-23 season, will depart for England this weekend.
On the 7th, Hwang Hee-chan's management company, BtheH, said, "Hwang Hee-chan is going to England through Incheon International Airport on the 9th."
Hwang Hee-chan, who was selected for the 'Bentu' in June, completed the evaluation battles with Brazil (2nd) and Chile (6th), and then entered the Nonsan Army Training Center in Chungnam on the 9th of last month and received basic military training for three weeks.
He entered the training camp happily by scoring the winning goal in the match against Chile (2-0 win) before enlistment.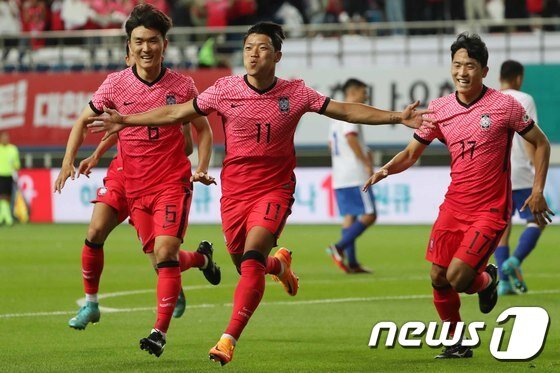 South Korea's Hwang Hee-chan celebrates after scoring his first goal in the evaluation match between South Korea and Chile at the Daejeon World Cup Stadium in Yuseong-gu, Daejeon on the afternoon of the 6th. 2022.6.6/News 1 © News1 Reporter Min Kyung-seok
Hwang Hee-chan, who successfully completed three weeks of military training on the 30th of last month, has spent time in personal training and rest, and is scheduled to leave for England this week.
Hwang Hee-chan left Leipzig (Germany) for the 2021-22 season and transferred to Wolverhampton on loan. He signed a contract with Wolverhampton until 2026 through a full transfer in January of this year.
In the 2021-22 season in the English Premier League (EPL), he appeared in 30 matches, scoring 5 goals and assisting.
He is raising expectations for the upcoming season by receiving the shirt number '11' from the team ahead of the upcoming season. 11 is a number given to the main strikers, especially those with high speed.
Wolverhampton will play the first round of the 2022-23 EPL season against Leeds United on August 6th.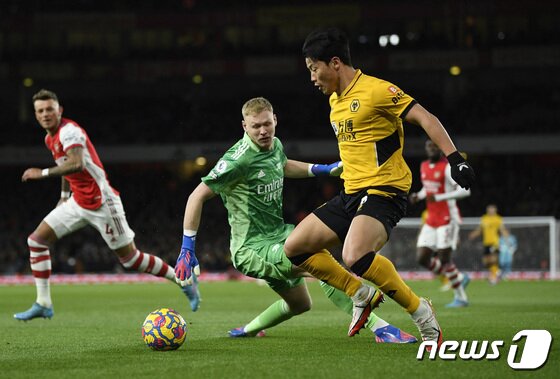 Hee-Chan Hwang of Wolverhampton scores a goal during the 20th round of the English Premier League (EPL) for the 2021-22 season held at the Emirates Stadium in London, England on the 25th at 4:45 am (Korean time). © Reuters=News1
alexei@news1.kr