Comedian Kim Soo-young's wedding photo released.
Comedian Kim Hye-sun posted several photos on her Instagram on the 3rd with the caption, "Shooting Kim Soo-young's wedding for the 26th KBS recruitment. We chatted and laughed all the way through the shoot."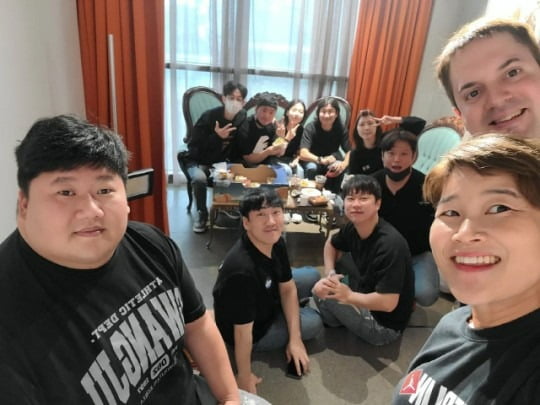 In the published photo, Kim Soo-young and the bride-to-be are smiling happily. Kim Soo-young's appearance is getting thinner than before, as if she was on a diet before marriage. Comedian classmates from the 26th KBS recruitment came to the rescue. Strong loyalty between the same classmates attracts attention.
Meanwhile, Kim Soo-young made her debut as a comedian at the 26th KBS recruitment in 2011 and made her name in KBS2's 'Gag Concert'. On the Chosun TV program 'Star Documentary My Way', which appeared in May, a boyfriend who is 8 years younger than her was revealed, and they plan to get married in November.
Kwon Seong-mi, staff reporter for Ten Asia smkwon@tenasia.co.kr
© TenAsia, unauthorized reproduction and redistribution prohibited