Robin Brody Cooper, Glees Partner (left) and Managing Director Manu Hunzan (right) are giving a presentation on 'real estate investment opportunities and important key sectors' at the 'ASK 2021 Global Alternative Investment Conference' held at the Conrad Hotel in Yeouido, Seoul on the 27th. . Reporter Kim Beom-jun
"There is an investment opportunity that comes once every 10 years in the global real estate market. The US housing market. Over the next decade, housing supply will not keep up with demand."
Joshua Weintrop, president of Cerberus Capital Management's housing division, said in a real estate and infrastructure session of the 'ASK 2021 Global Alternative Investment Conference' on the 27th, "This is an investment opportunity now, when housing prices and rents are showing a strong upward trend due to the absolute shortage of housing in the United States." emphasized like this. It is explained that the housing supply shortage, which has been on the rise for 10 years, has worsened due to the COVID-19 outbreak.
○ "U.S. Millennials, Responsible for Housing Demand"
"Millennials (ages 20-39) who have jobs and have repayment ability are emerging as the housing demand group in the United States," said Weintrop. not," he said. He said suburban single-family homes, favored by millennials, are soaring in popularity that they are already sold before completion, even though they are expensive.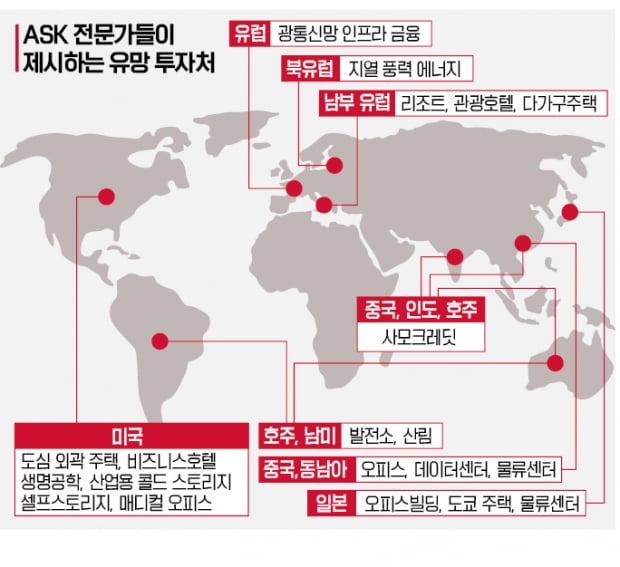 Steve Gruber, managing director of real assets at Hamilton Lane, is also convinced that single-family homes in the US will become a new investment destination for institutional investors in the future. "Detached housing accounts for about 17 million of the 49 million rental housing units in the United States," he said. "It is a market led by small individual investors now, but if institutional investors enter the market, it can improve operation and management efficiency and increase profitability. there," he said.
Unlike the United States, where suburban single-family homes are expected to be popular, experts believe that multi-family homes are promising in Europe. Lee Hazelton, vice president of real estate at Hamilton Lane, said, "In Europe, citizens have stable incomes and rents are rising steeply. .
○ Hotels in Europe are investment opportunities
In the post-corona era, there are many opinions about investing in hotels in the US and Europe. In the United States, as domestic travel resumes after the spread of the COVID-19 vaccine, hotel room occupancy is almost recovering to the level in 2019, before the coronavirus. "Competition is intensifying recently as institutional investors are flocking to acquire resorts and leisure hotels with a clear recovery," said Groomer. You can expect it," he said.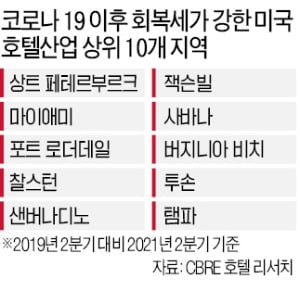 Some point out that there are investment opportunities in hotels in Europe, where recovery is slower than in the United States. It is predicted that the European hotel market will not return to normal until 2024. "With the exception of the UK and Germany, most European cities have less than 50% of hotel room occupancy," Hazelton said.
Ares Management recommends that the US logistics center is still an attractive investment destination. "The logistics center is the investment sector that has been most positively affected since Corona 19," said Tom McGonaughle, managing director of Ares Management's real estate division. did. He added, "The vacancy rate of logistics centers in the United States is 4-5%, but less than 1% in key areas. " he added.
○High-end office buildings and houses in Tokyo
Regarding Japan, Marcus Manner, CEO of Asia Investment at Bental Green Oak, said, "In large cities such as Tokyo and Osaka, high-end office buildings, housing, and distribution centers are hardly affected by COVID-19. " announced. Actis, a British asset management company, said to pay attention to countries with high growth rates in Asia, such as Vietnam. Actis Global Real Estate CEO Brian Chinafi said, "Real estate investment in Asia is still in its infancy. said.
Sera Global introduced △biotechnology, △shared warehouses, and △low temperature warehouses as emerging niche investment destinations in all regions after COVID-19. Maggie Coleman, Sera's global managing director, said, "Many pension funds are interested in niche markets due to changes in the corporate environment, demographic changes, and consumer changes."
Bille Fokka, CEO of Capman Infrastructure Management, said, "In the Nordic countries such as Sweden, Norway, Finland, etc., industries such as geothermal power generation and biomass power generation are developing according to policies to reduce carbon. The investment is active in line with the strategy."
By Yoon Ah-young, staff reporter [email protected]