Interest in Apple's near-field communication (NFC) payment service Apple Pay is hot, but the pilot service is still in the dark. Rumors were rife that probation would begin on December 1st. However, Hyundai Card remains silent. However, as sites such as online and offline merchants are busy building infrastructure related to Apple Pay, expectations are growing that the pilot service will start this month at the earliest.
According to the industry on the 1st, the Apple Pay function is still not activated in Apple's 'Wallet' application (app) on the day the pilot service was influential. iPhone wallet app refers to Apple's wallet service that uses and manages Apple Pay, memberships, admission tickets, boarding passes, mobile ID cards, and certificates.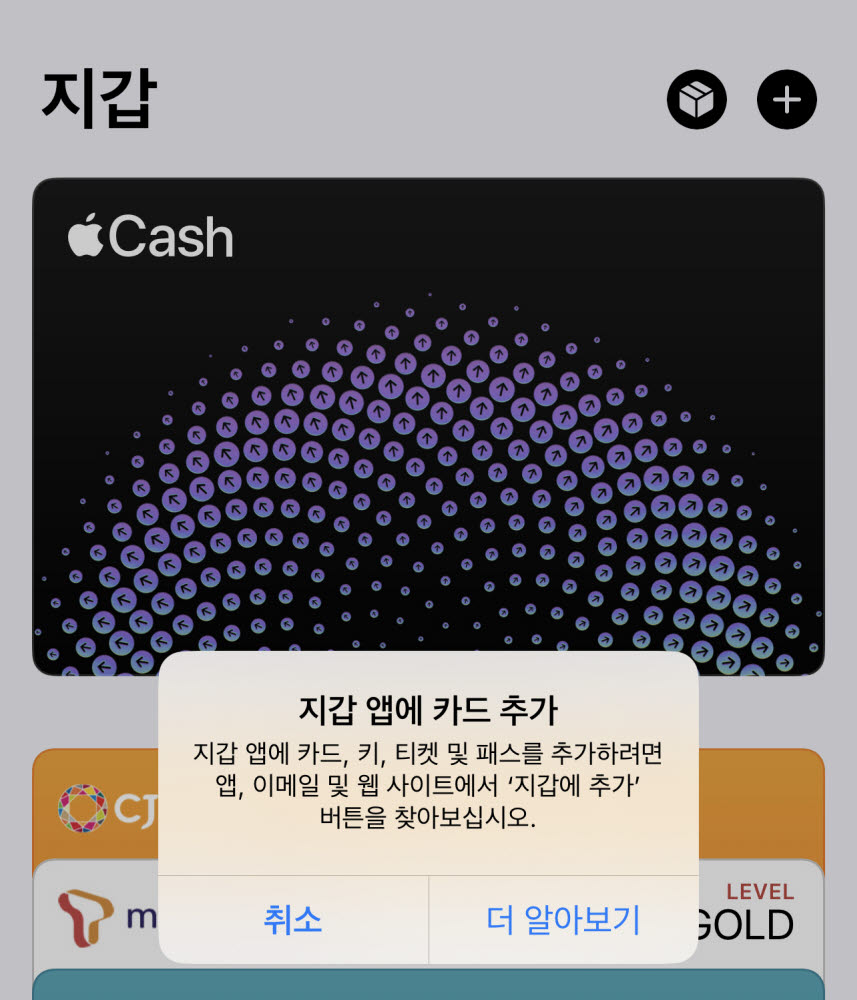 As the effective date of Apple Pay's terms and conditions was announced earlier, the pilot service in December became a foregone conclusion.
This follows the dropping of the terms and conditions which stated that some Hyundai Card products can be registered within the iPhone wallet app. At the time, it was said that the terms and conditions would come into force on November 30, and it is expected that they would come into force from December 1.
However, as of December, no case was found of Apple Pay being linked to major offline merchants and online payments. This is the result of the Financial Supervisory Service's review of Apple Pay's terms and conditions.
A senior industry official who asked not to be named said, "Hyundai Card originally applied for the terms of Apple Pay in early September, but we know the work has been delayed at the Financial Supervisory Service and negotiations have taken further as attachments and a long time." The discussions have started," he explained.
An officer from the Financial Supervisory Service said, "There may be issues that have been asked to other departments, but the review of terms and conditions was received at the end of October."
However, despite the general delay in the schedule, there is a lot of evidence that the launch of Apple Pay is imminent.
Among the major merchants, it was confirmed that Lotte Mart, one of the largest supermarkets in Korea, is preparing before the introduction of Apple Pay. Lotte Mart declined to comment in detail, but said it is preparing to connect Apple Pay. An official from Lotte Mart said, "It is difficult to reveal specific details about Apple Pay. However, it is true that we are currently preparing to introduce Apple Pay." In addition, Lotte Himart is known to have installed NFC terminals in some of its stores in the city.
Leading convenience store brands in Korea, such as GS25, CU, and 7-Eleven, have also started building Apple Pay infrastructure. A convenience store official said, "We received a request from Hyundai Card to build infrastructure by the end of the year. Most of the infrastructure related to Apple Pay in the convenience store industry is equipped, and if dongles connected to NFC are placed in some unsatisfactory places, there will be no major problems in the implementation of payments ( Apple Pay) in most places. " It is not a step to check, but it is a step to carry out internal tests so that the telegram goes properly and there are no errors," he explained.
In the cafe industry, Ediya Coffee was included. Ediya Coffee recently announced that it will replace POS payment terminals with shop owners until the 23rd. Payment terminals in unmanned ordering machines (kiosks) have been announced to be replaced next year. However, Starbucks declined to comment. Starbucks dismissed it, saying, "We did not have internal discussions regarding Apple Pay."
The online PG company, which has contracts with major platform merchants, received a request from Hyundai Card to start the Apple Pay service at the end of December, and is in the process of building infrastructure.
Despite these trends in the industry, Hyundai Card remained silent. An official from Hyundai Card replied, "We cannot confirm the related information."
Reporter Park Yun-ho [email protected]