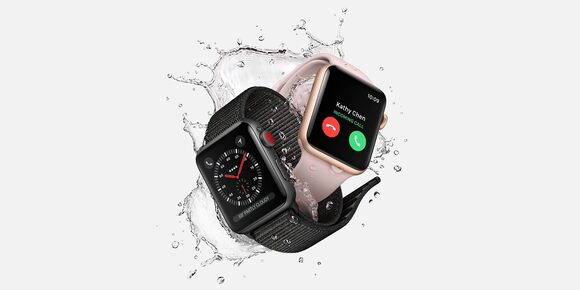 iOS14.6FromApple Watch Series 3When updating watchOS withPrompt to unpair with iPhoneHas begun to be displayed.
Series 3 which had a problem with OS update from before
Problems have been reported for a long time regarding the OS update of Apple Watch Series 3, and the US media 9to5Mac has also commented that the product should be discontinued before.
iOS14.6Then it seems that some changes have been made,Apple Watch Series 3Before updating watchOS withYou'll be prompted to unpair and erase your Apple Watch on your iPhoneIt has become like.
@MacMagazine iPhone on 14.6 just gave up on installing watchOS 7.5 on Apple Watch series 3 straight away haha ​​already talk straight to uninstall #aloadt @filipeesposito I used to say that there was no space pic.twitter.com/Urp0OHrzky

– Nicolas Lehmann (@NLehmann) May 27, 2021
How to unpair and update?
The "If you can't update your Apple Watch due to lack of space" page on the official Apple website states that you should follow these steps to unpair and update your Apple Watch.
Keep your Apple Watch and iPhone close to each other while unpairing.
Open the Watch app on your iPhone.
Open the My Watch tab and tap your Apple Watch at the top of the screen.
Info button next to the Apple Watch you want to unpair[情報アイコン]Tap.
Tap "Unpair with Apple Watch".
For GPS + Cellular models, choose the option to retain your mobile data plan.
Tap again to confirm. You may need to enter your Apple ID password to disable Activation Lock. A new backup of your Apple Watch will be created on your iPhone before you erase all of your Apple Watch's content and settings. You can use this backup to restore your new Apple Watch.
Then use your iPhone to set up your Apple Watch. On the screen where you can choose to set as a new device or restore from backup, select the option to set as a new device. Follow the on-screen instructions to complete the settings. If you want to update to the beta version of watchOS, please reinstall the beta profile after completing the settings.
Finally, update your Apple Watch.
Source:9to5Mac, Apple [1], [2]
(lexi)
https://platform.twitter.com/widgets.js