Volkert Geersen, Cluster General Manager at Sala Boutique And the executives of the Sala Khao Yai Resort said that Sala Khao Yai is the first boutique pavilion of the Sala Hospitality Group hotel group. Recently, we have launched a new room zone in a variety of styles. The highlight is the villa with a private pool. Adjust the space to be close to nature in 360 degrees.
With this new facelift, Sala Hospitality Group has once again teamed up with Arisara Chaktharanon and Siriyos Chaiamnuay from Bangkok-based design studio Onion. After the mutual success of opening more than 4 branches of Sala Hotel by bringing contemporary design. (Contemporary) used to decorate various villas. to have a rounded shape, white inside and out Combined with natural wood and leather materials. that add uniqueness and a safari style Helps to feel comfortable and relaxed while staying.
For the facelift of Sala Khao Yai this time It will open 3 new zones as follows: 2 Pool Villa Onsen Sala, One Bedroom Room, Pool Villa, Onsen Suite and Signature Pavilion. It is also a 3 bedroom pool villa.
Wallapa Traisorat, Chief Executive Officer and President of Asset World Corp Public Company Limited (AWC) together with Mr. Nix Hammer, General Manager of The Okura Prestige Hotel Bangkok opened a new branch of The Gallery store on the occasion of the 2nd anniversary on October 10, 21 that the company was listed and traded on the Stock Exchange of Thailand.
For the GALLERY shop, it is considered as the center for distribution of products under The Asset World Foundation for Charity is a community project that allows designers, artists and community members to showcase their products made by the community. to be creative art of giving by giving like an art All profits from the sale of goods will be used to support the creation of art. especially in children and youth groups.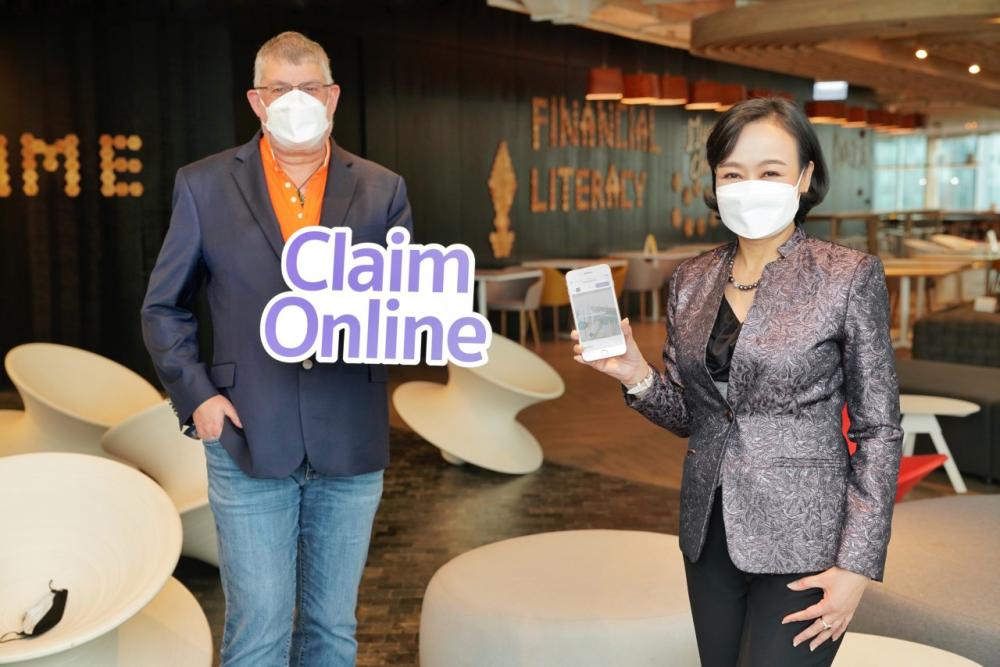 SCB joins forces with FWD Life Insurance to launch online claim service Facilitate that insurance buyers can file a claim online 24 hours a day by submitting only 3 documents as follows: 1. medical certificate 2. medical expense receipts and 3. front of the bank account that wish to receive money transfers.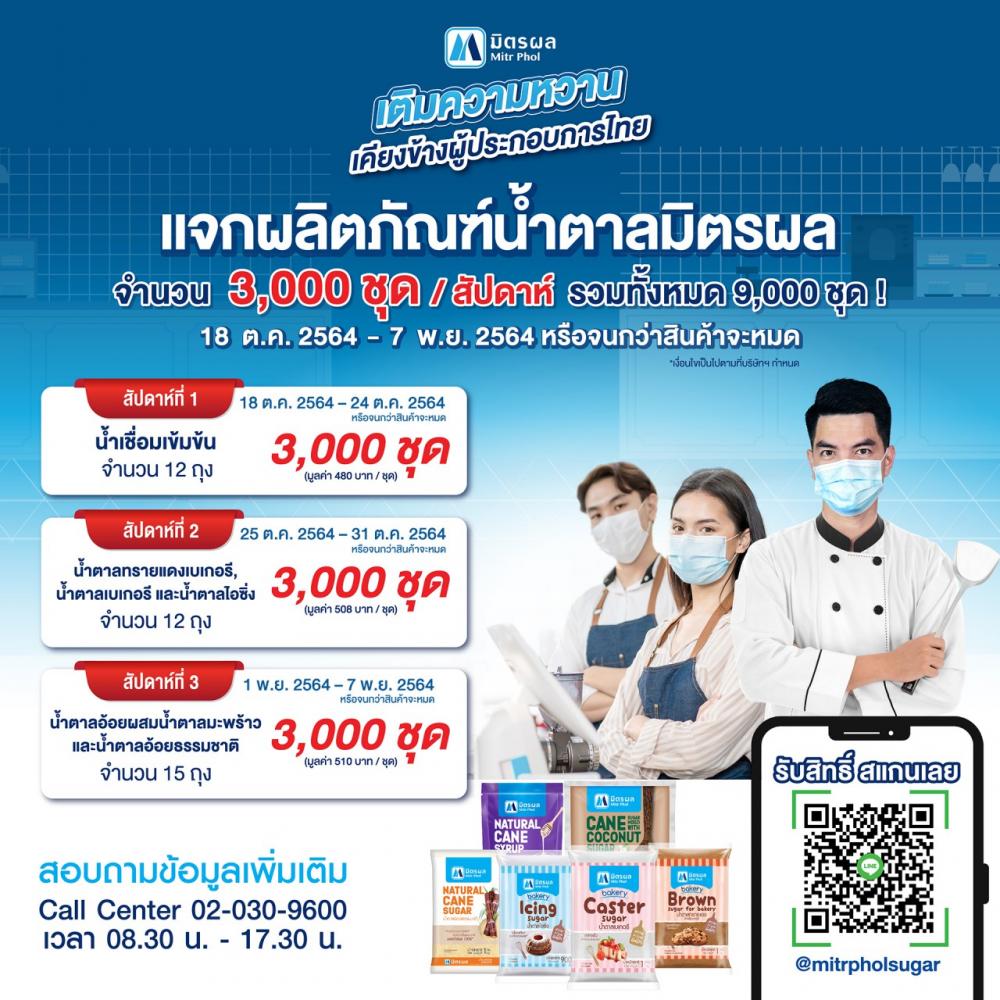 Mitr Phol Group continues the Mitr Phol Project, Adding Sweetness, alongside Thai entrepreneurs. by giving away 3,000 sets of Mitr Phol Sugar products for free per week, totaling 9,000 sets between 18 Oct.-7 Nov. 21 or until the product runs out. with free shipping nationwide Interested parties can contact via LINE @mitrpholsugar or call the Call Center 02-030-9600 from 8:30 a.m. – 5:30 p.m.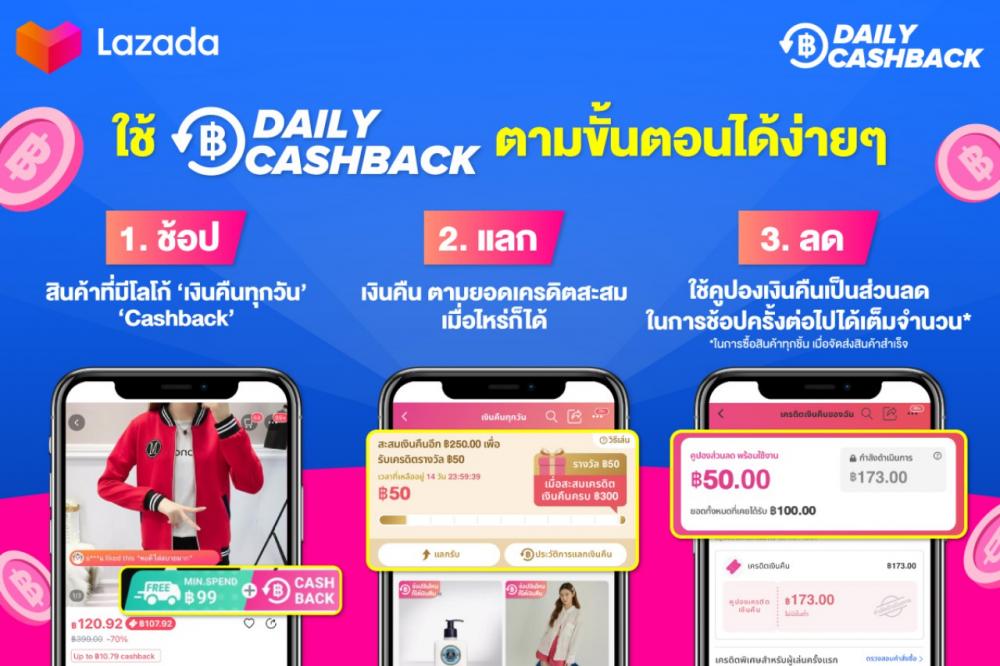 Lazada or Lazada launched a new feature Daily Cashback. Shop any day and get 10% cash back, which is considered Lazada is the only ecommerce platform that returns profits to shoppers. with 10% cash back when shopping participating products The main highlight of this feature Shoppers can redeem cash back based on their accumulated credit balance. to use as a full discount on the next shopping Unlimited time to use It can also be on top with every discount as well.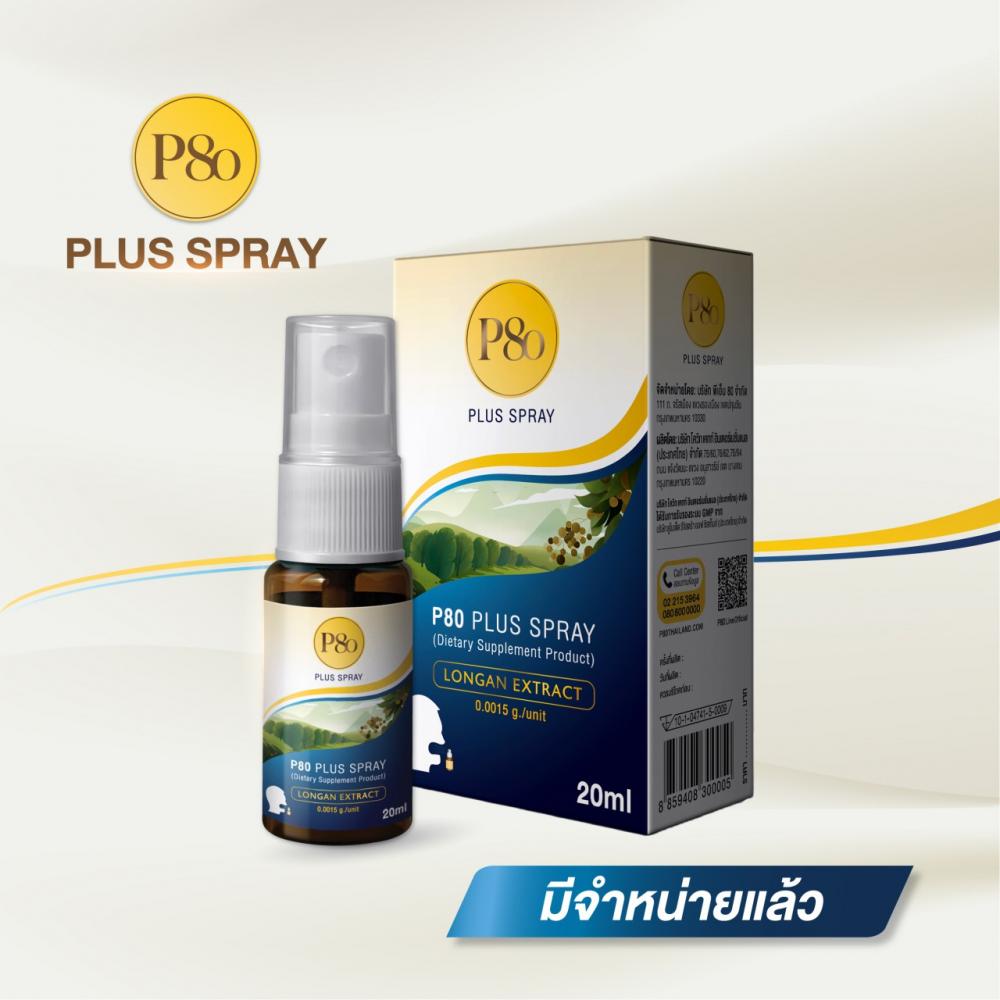 PM 80 Co., Ltd., the first and only developer and manufacturer of herbal innovations, 100% concentrated longan extract in Thailand. product launch Mouth and throat spray P80 Plus Spray for enhancing self-defense armor in the New Normal era, which is a research product developed from the longan extract P80 Natural Essence by the world-class drug research institute ADSI of Austria. and the Faculty of Pharmacy Chulalongkorn University They are available at drugstores, herbal stores, health products stores. and leading department stores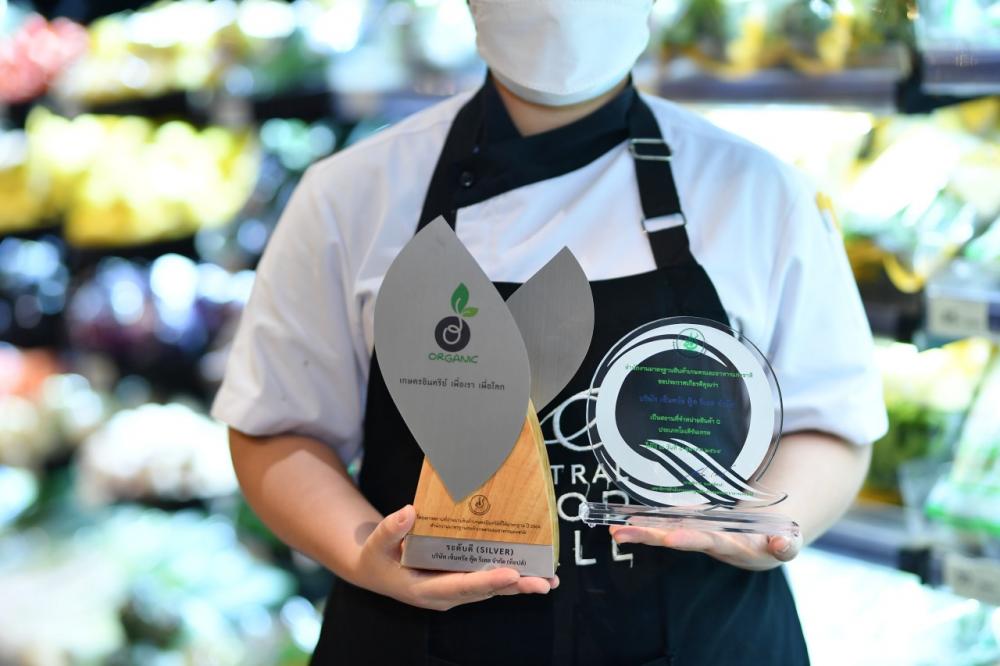 Central Food Retail Company Limited, a subsidiary of Central Retail, received 2 honorable awards Outstanding Agency for Agricultural Commodity and Food Standards for the year 2021 from the National Bureau of Agricultural Commodity and Food Standards Ministry of Agriculture and Cooperatives On the occasion of the 19th anniversary of the founding day, including the award for selling products Q in the category of modern trade for the 10th consecutive year, including the award for selling standard organic products. Covering Tops stores, Central Food Hall and fresh food distribution centers. 4th consecutive year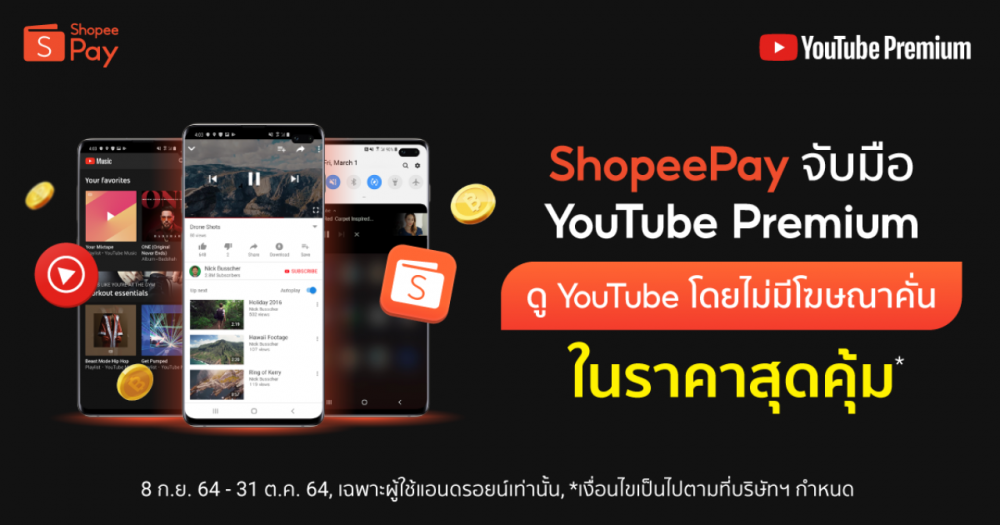 ShopeePay or ShopeePay joins forces with YouTube to offer benefits only for ShopeePay users to enjoy entertainment content from YouTube without ads. With a monthly service YouTube Premium at a starting price of only 35 baht from today – 31 Oct. 64