Artdink and KOMODO have released additional elements regarding the Steam version of the urban development railway simulation "Let's go by train A" scheduled to be released on December 8th from the game brand "DEGICA GAMES".
Convenient functions thoroughly support city planning
A number of long-awaited convenient functions, which were often requested by users of the Nintendo Switch version, have been added, making it possible to create a smoother city.
With the "stop timer" that stops fast-forwarding at the specified date and time, and "auto save", you can prevent "small mistakes" such as passing the deadline or building a subsidiary in the wrong place.
"Direction-designated departure", which allows you to select the angle of the train departing from the station or garage, further improves the degree of freedom of the timetable. With a convenient function, you can reach the itchy place.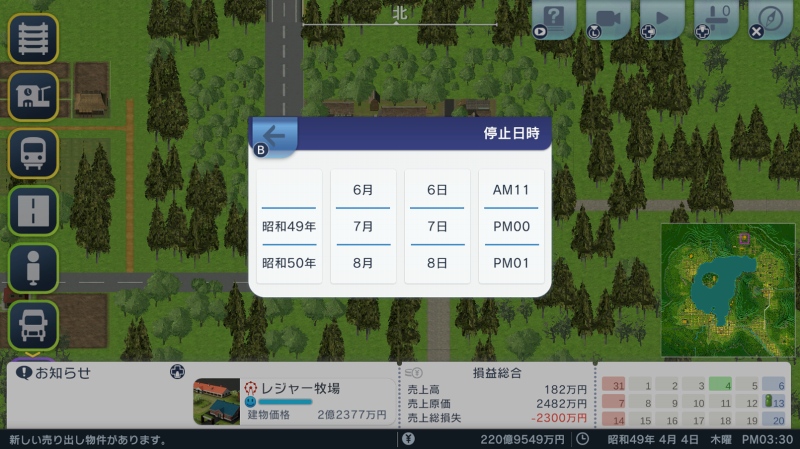 New function
・ Auto save
・ Stop timer
・ Departure with designated direction
・ Tips are displayed on the loading screen
・ Displays the distance and required time from the last stop to the next station on the "business line"
[PC版新機能] Beautiful, high-definition scenery 1.
Various graphic options have been expanded, including "high quality textures" that enhance the details of buildings and vehicles.
"Distant view display" has been enhanced so that you can see farther. The surface of the water now reflects the ferry and buildings, making the shadows cast even more beautiful.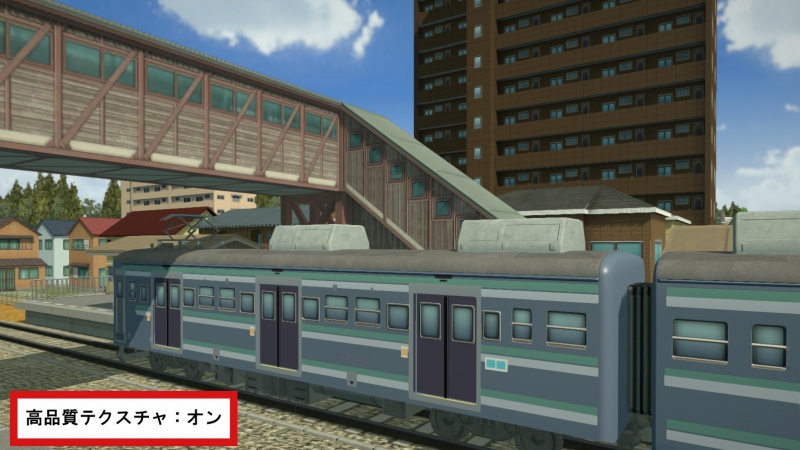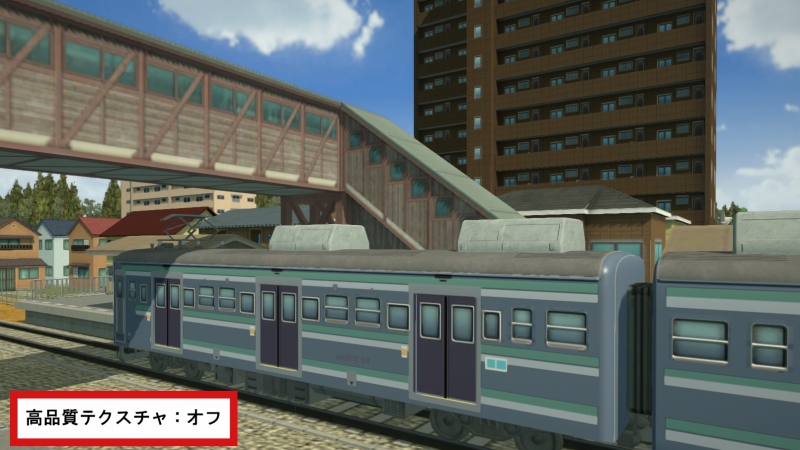 Graphic options
-Added "Maximum" to "Distant view display"
-Added "sea level reflection" (* can be switched on / off)
-Added "High resolution" to "Shadow"
-Added "high quality texture" (* can be switched on / off)
-Added "FPS upper limit" that can limit the frame rate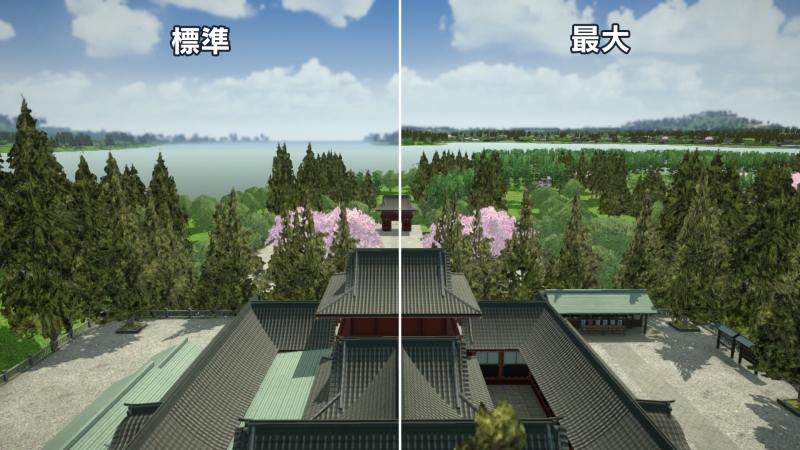 * The following environment will be required to use "high quality texture".
Memory (RAM): 12GB or more
GPU memory (VRAM): 1GB or more
[PC版新機能] Beautiful, high-definition scenery 2.
The maximum number of each type has increased, and it has become possible to express a more detailed city.
The number of trains / cars that can be operated has increased by 40, which is the key to urban development. By increasing the number of stations / stops that can be constructed by 40, it has become possible to subdivide the places that we want to develop.
Also, the maximum number of train / car blueprints has increased. You can prepare various variations of vehicles for each purpose without worrying about it.
I want you to fully enjoy the volume up of the city.
Maximum number of each
・ Trains / cars that can be operated 100 → 140 trains each
・ Stations / stops that can be constructed 200 → 240 each
・ Blueprint
Passenger train: 20→30 piecesFreight train: 12→18 pieces
Bus: 12 → 18 Trucks: 8 → 12
[PC版新機能] Supports a wide range of play styles
Supports "mouse & keyboard", "controller" and "touch". In addition, you can change the operation feeling to an intuitive one by "reversing the camera operation".
In addition, you can switch the display of the main menu to 2 columns or 3 columns to make it easier for you to use. It is also possible to use the screen widely. Immerse yourself in urban development with a play style that suits you.
Method of operation
・ Mouse & keyboard
·controller
·touch
New function
・ UI size change
・ Left-right reversal of camera operation
・ Menu layout switching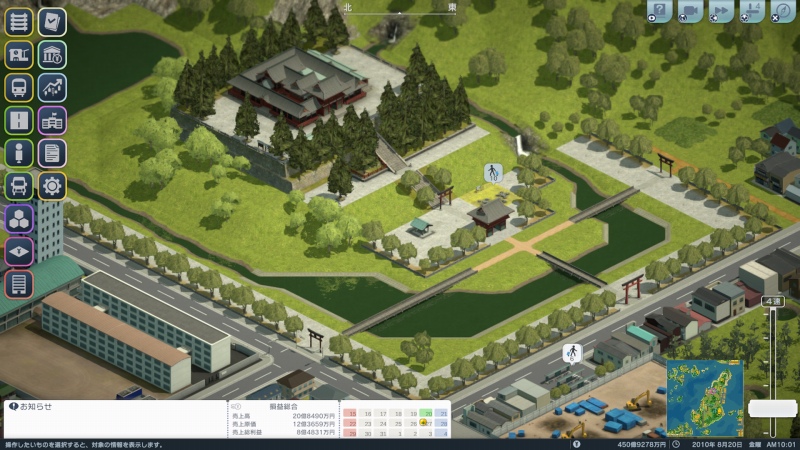 About the scenario sharing function
The Steam version of "Tourism Plan Starting with A-Train" can be shared and used only for the scenarios created in the Steam version.
Scenarios created in construction mode will be shared through the Steam Workshop. In addition to searching by keywords and tags, you can also follow the author, so you can easily approach the scenario you want to find.
There are also new ways to enjoy, such as making a series of scenarios registered with the "collection" function. In addition, you can support the author by leaving a comment or sending an evaluation.
▽ Steam store page
https://store.steampowered.com/app/1685460/
(C) 2021  ARTDINK. All Rights Reserved.
.