ASUS today (29) announced the launch of two ROG Republic of Gamers audio products in Taiwan, namely ROG Cetra II in-ear wired headphones and ROG Clavis external sound card, both priced at 3,490 yuan; before July 31, purchase ROG Clavis external -Style sound card, ROG Cetra II Core in-ear headphones (market price NT$ 1,990) are included.
ASUS said that ROG Cetra II in-ear headphones are equipped with Active Noise Cancellation (ANC) technology, which completely isolates external sounds; the environmental mode is quickly activated through the remote control button, and the surrounding dynamics can be grasped without removing the headphones. Optimize the fine sound quality for game tuning, and the bass is steady and strong. The noise-cancelling microphone is embedded in the earplugs, eliminating the inconvenience of hand-held radio microphones. The ear wings and earplugs are made of super soft liquid silicone, which is stable and comfortable to wear for a long time. The USB-C connector is more convenient to connect to mobile phones, PCs, Macs and Nintendo Switch.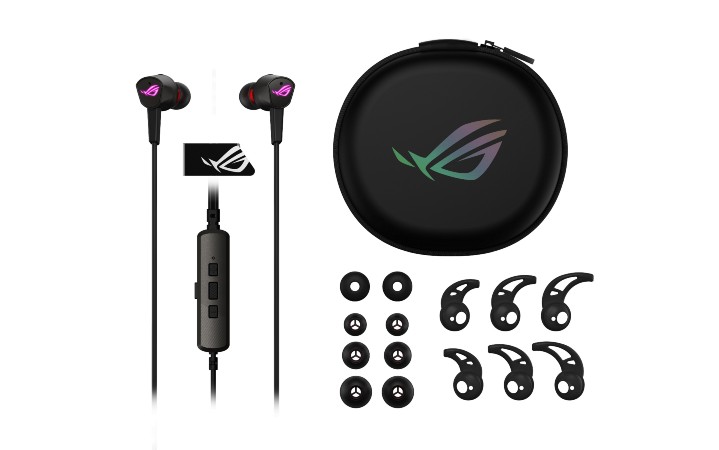 ROG Cetra II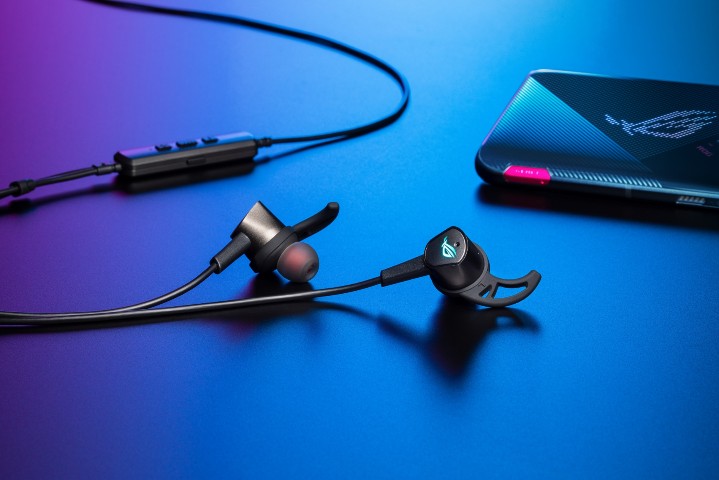 ROG Cetra II
On the other hand, ROG Clavis external sound card adopts exclusive AI noise reduction technology, which can intelligently detect and filter 500 million kinds of background noise, leaving only clear human voices. Built-in ESS 9281 quad-core DAC amplifier, 130 dB signal-to-noise ratio (SNR) presents pure details, helping players to hear the sound in the game. Master Quality Authenticated (MQA) decoding technology provides stunning sound quality, perfectly delivering the studio's Hi-Fi sound effects. 3.5 mm to USB-C jack and comes with a USB 2.0 adapter, compatible with most 3.5 mm earphones and devices.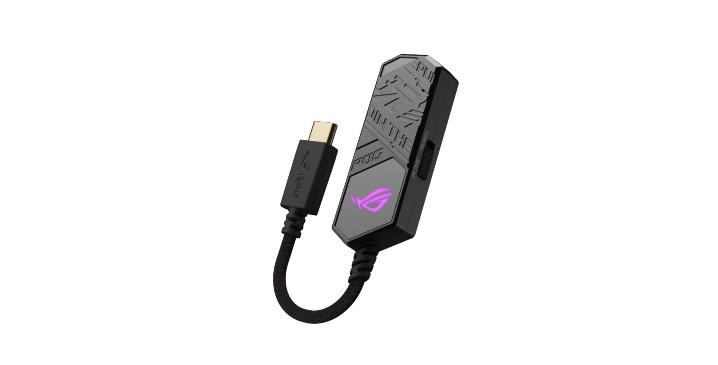 ROG Clavis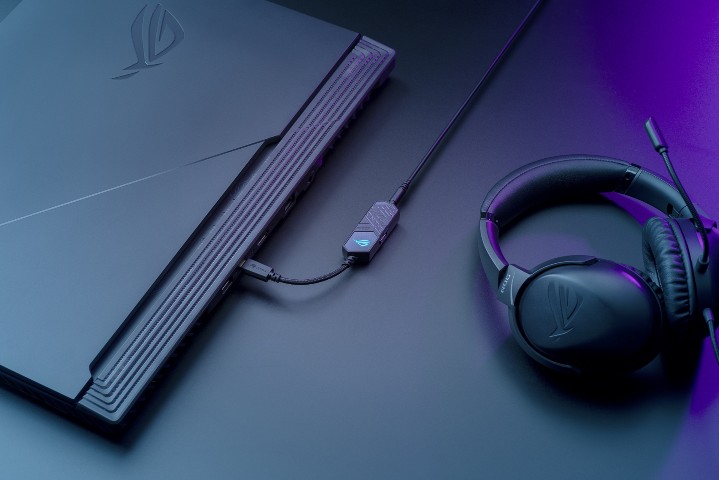 ROG Clavis
.