BMA accelerates expansion of ICU beds, SMU 11, to accommodate red-yellow COVID-19 patients, expected to receive patients on July 2
On June 26, 1964 at 10:00 a.m., Pol. Gen. Asawin Kwanmuang, Governor of Bangkok. together with the Bangkok management team Director of Lak Si District Go to the area to check the readiness of the bed extension. to support COVID-19 patients with moderate to severe symptoms (yellow-dark yellow) and patients with severe symptoms (red) at the Army Field Hospital The 11th Military District Area, Laksi District, by integrating cooperation between Bangkok Ministry of Public Health, Royal Thai Army, Thonburi Hospital by Dr. Thares Ratanaiyarawiwong Director-General of the Department of Health Service Support Ministry of Public Health Maj. Gen. Tawatchai Tangpitakkul Commander-in-Chief of the 11th Army Region with executives and doctors and nurses Thonburi Hospital, on this occasion, Mr. Anutin Charnvirakul, Deputy Prime Minister and Minister of Public Health, together with his delegation, attended this time.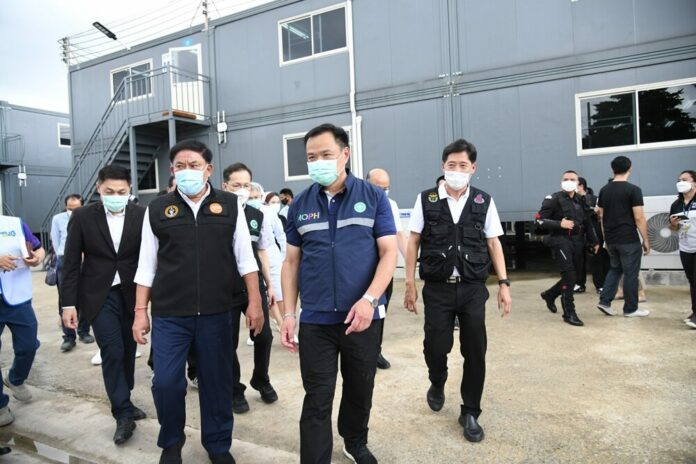 for a place to support COVID-19 patients Yellow and red symptoms in the Army Field Hospital The area of ​​the 11th Military District is characterized by 4 large 2-storey buildings with proportional and secure areas. Can accommodate 128 yellow patients, 58 red beds, a total of 186 beds, which the building has a complete structure. Because it used to be a place to support green patients before. Currently, the remainder is in the area improvement work. Make ramps and walkways to connect buildings. electrical installation computer system Other safety systems such as wastewater disposal systems and waste disposal systems, etc. It is expected that within 1 week the area can be adjusted and personnel can be mobilized to work in the area. and can receive the patient for treatment on July 2, 1964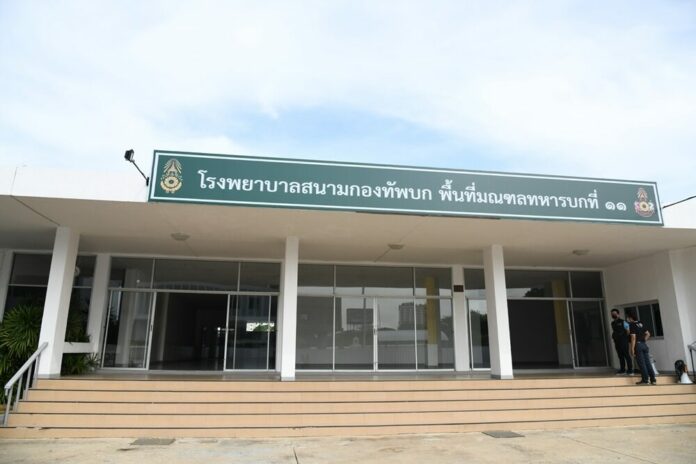 The Bangkok Governor added that General Prayut Chan-o-cha, Prime Minister and Director of the Center for Covid-19 Situation Administration An order has been ordered to close camps for workers in Bangkok, its perimeter and the four southern border provinces. Workers are not allowed to move outside the area. including to delay the construction of government projects for 1 month, in which the Bangkok Metropolitan Administration issued a letter as urgent as possible (Wor. 8) to the district director Set up a meeting of the local labor camp entrepreneurs this afternoon. to clarify and create understanding for workers by the Royal Thai Armed Forces Headquarters has sent forces to support the mission together with the Ministry of Health Royal Thai Police and Bangkok Participate in a restricted area (ZEAL), but not quarantine. Duration of not more than 1 month or if within 1-2 weeks if the situation improves. will be allowed to open immediately At this stage, the operators should take care of the workers in the first place. Then the Ministry of Labor will come in and take care of the steps of the relevant laws.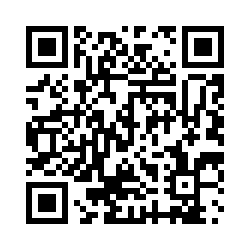 never miss important news In-depth
Add us as a friend via @prachachat