BOI board offers incentives to attract investors accelerate innovation capital and advanced technology Increase tax exemption privileges for electronics industry for up to 10 years and expand the business of semiconductor-digital-smart packaging
June 30, 2021 Ms. Duangjai Asawachintachit Secretary-General of the Board of Investment (BOI) revealed that the meeting, chaired by Prime Minister Gen. Prayut Chan-o-cha, has considered and approved the improvement of measures and types of investment promotion activities in several measures to accelerate the increase of competitiveness as follows:
Improve rights and additional benefits according to project values ​​(Merit-based Incentives) in order to develop competitiveness in many issues, including 1. In case of investment in research and development (R&D) of not less than 1% of total sales 3 The first year, or not less than 200 million baht, in addition to the additional years of corporate income tax exemption, not more than 5 years, according to the investment size and research and development expenses. The income tax exemption ceiling has not yet been established.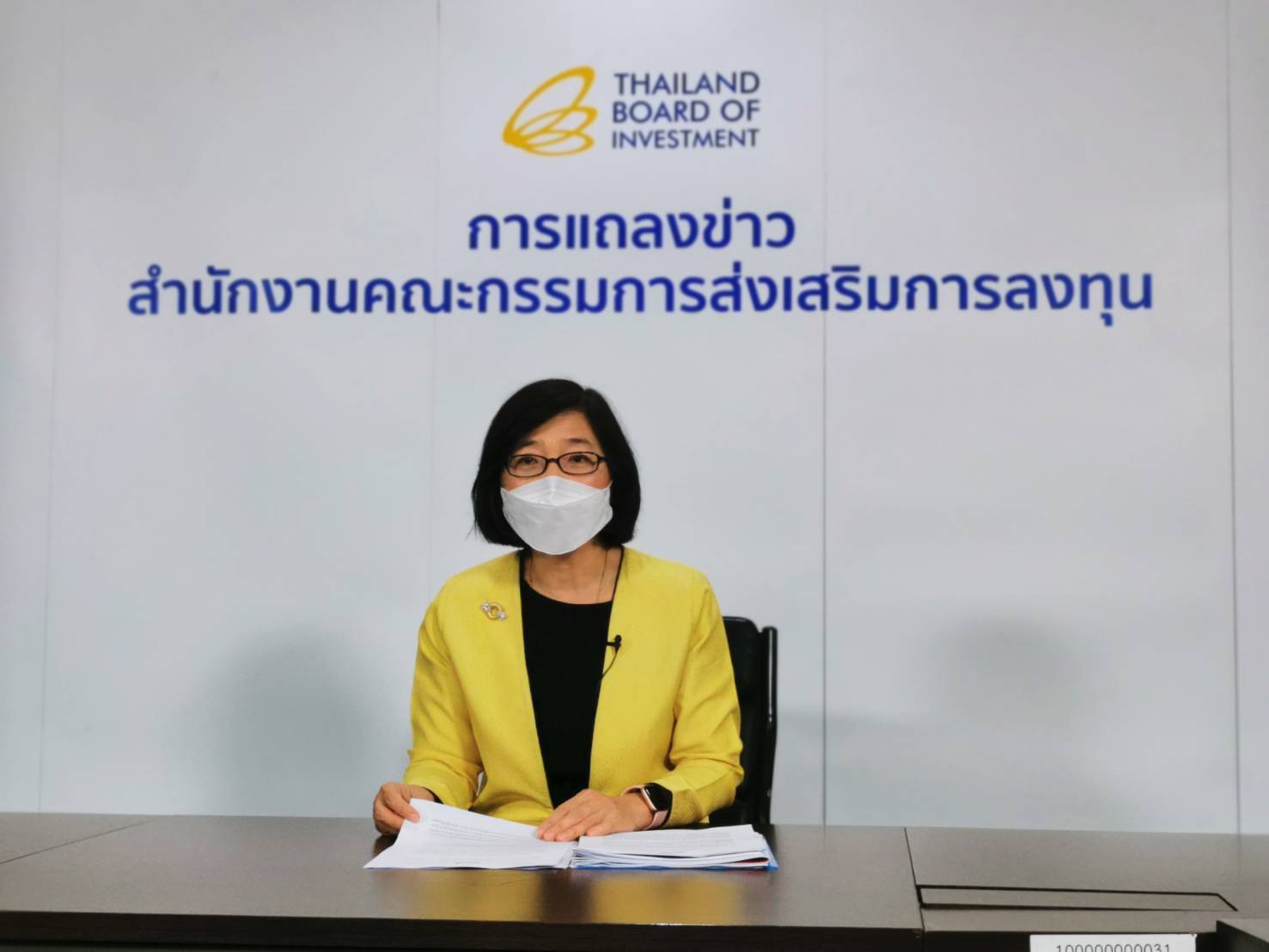 2. Also increase the limit of corporate income tax exemption to 2 times in case of additional investment in training or work training to develop technology skills and innovation for students who are studying in science and technology to incentivize entrepreneurs to participate in the development of more people
3. In the event that investments or expenses that fall within the scope, such as research and development, training, design and supplier development, do not reach the minimum threshold will also receive a proportional increase in income tax exemption limit for these investments or expenses To encourage investment in the electronics upstream industry
The BOI has improved the investment promotion of the capital-intensive wafer manufacturing industry. and use advanced technology and innovation by adding benefits for corporate income tax exemption for up to 10 years
In addition, to accelerate new foreign investment and support the expansion of the existing production base in the semiconductor group. or semiconductor devices and printed circuit board (PCB) where market demand tends to more sophisticated models. which uses production technology and high investment and is an automatic production line. Therefore, the maximum corporate income tax exemption benefit has been adjusted to 8 years, however, the investment in machinery must be at least 1,500 million baht or more. As for the PCBA industry, which is a continuation industry, the benefits have been adjusted for projects with a minimum investment of 500 million baht in machinery.
In this regard, the business type Digital Industry Conditions and Benefits To create flexibility and speed in the promotion of Aiming to create Thai IT personnel and create a development process in the country The BOI has therefore improved the terms and benefits of the software business. Digital technology services and new electronic commerce businesses by consolidating the types of businesses to only 1 type
including software development business Platform to provide digital services or digital content To provide flexibility in the promotion. and respond to diverse business models It also increases the benefits of 8-year corporate income tax exemption, with conditions to hire and develop Thai personnel in information technology (IT) or receive IT standard certification (CMMI level 2), which will help elevate entrepreneurs to be able to develop and Provide international service Raise the level of investment promotion in the packaging industry By increasing the business type of Smart Packaging group, which is the use of general packaging to develop and extend with various technologies to meet the increasing demand of consumers.
such as helping to maintain food quality Extend product shelf life Indication of product features within the package Or there is a system that can monitor, record, search the condition of the product in the container, etc., with a maximum 8-year corporate income tax benefit.
In addition, in order to be in line with the future direction of the packaging industry according to the BCG concept and support new technologies The BOI has improved its rights and benefits in the group of raw materials for packaging production, including recycled plastic pellets of special grades. special plastic compound including continuous product production by providing corporate income tax benefits for 5-8 years and expanding to cover plastic packaging with special properties and paper packaging and continuous industry
Adjust conditions for investment promotion in international business centers (International Business Center: IBC) and Trade and Investment Support Office: TISO by increasing the scope to cover lending to affiliated enterprises. to facilitate investors To provide flexibility in providing services to affiliated enterprises both domestically and internationally It also encourages Thailand to be the center of international business in providing services to affiliated enterprises.
"Improving measures and types of investment promotion activities of the BOI this time will help accelerate research and development personnel development and attract investment in innovative industries and services. Technology that creates high added value as well as increasing investment in BCG guidelines to drive these industries to advance rapidly and concretely. enhances competitiveness and upgrading the domestic industry to be a source of investment in the region."