A large New York/London billboard publicity video was released
At the same time Krafton released the horror game 'Callisto Protocol' developed by its US subsidiary, Striking Distance Studios (SDS), to the global market on the afternoon of the 2nd.
'Callisto Protocol' is a game about survival due to an unknown plague that spread to Jupiter's moon Callisto in the year 2320.
It is characterized by a combat system where you have to strategically fight against monsters using firearms, shock rods, and the special weapon 'Grip' using gravity.
SDS CEO Glenn Scofield said, "The game was developed with an atmosphere of horror, tension and brutality."
'Callisto Protocol' can be used on consoles such as PlayStation and Xbox and PC platforms such as Steam and Epic Games Store.
Prior to the release of Callisto Protocol, Krafton also showed a promotional video for Callisto Protocol on Broadway Times Square billboards in New York, USA, and Piccadilly Circus billboards in London, UK.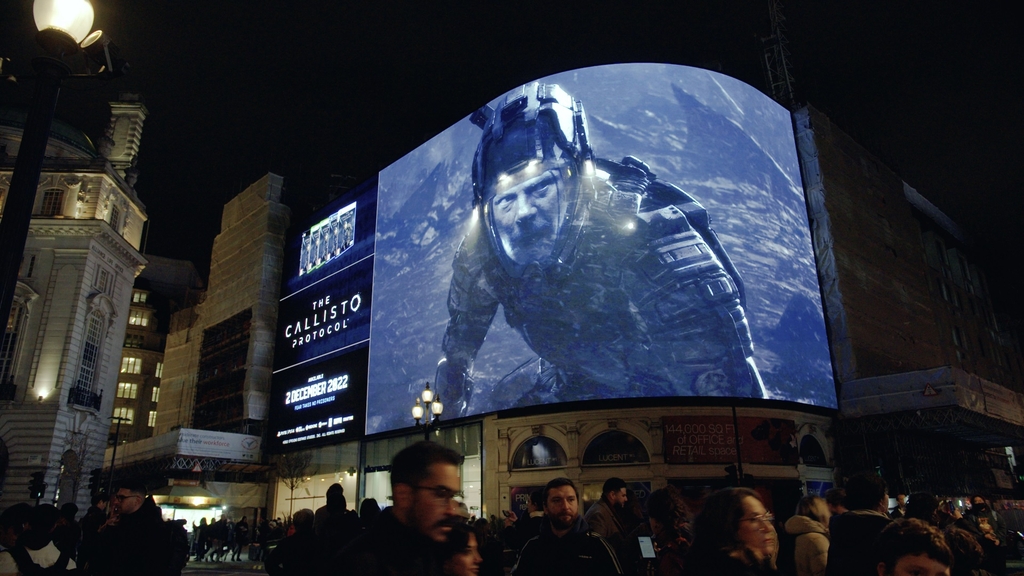 /happy news