James Clayton
North American technology reporter
October 16, 2021 1:28 PM
Apple recently removed a popular Quran app called 'Quran Majid' from China.
This is believed to be due to a request from the Chinese government.
'Quran Majid' is an app used by millions of Muslims around the world. It has over 150,000 reviews.
The app is believed to have been removed because it hosts illegal religious books in China.
The Chinese government did not respond to the BBC's request for a statement.
Apple Censorship, a website that monitors apps in the Apple App Store, was the first to discover that the app had been removed.
App maker PDMS said in a statement that "Apple has notified that the Quran Majid app has been removed from the Chinese App Store because it contains content that requires additional documents from the Chinese government."
"We are trying to get in touch with China's National Internet Information Office (CAC) and relevant Chinese authorities to resolve this issue," he said.
PDMS noted that the app has close to 1 million Chinese users.
China recognizes Islam as one of its national religions.
However, China faces charges of human rights violations and genocide among the Xinjiang Uyghurs.
Earlier this year, the BBC reported that Uyghur leaders had been targeted by China's policy of oppression in Xinjiang.
Apple declined to comment on the matter, saying, "It is obligatory to follow the laws of each country, but sometimes there are complex issues where we and governments do not agree."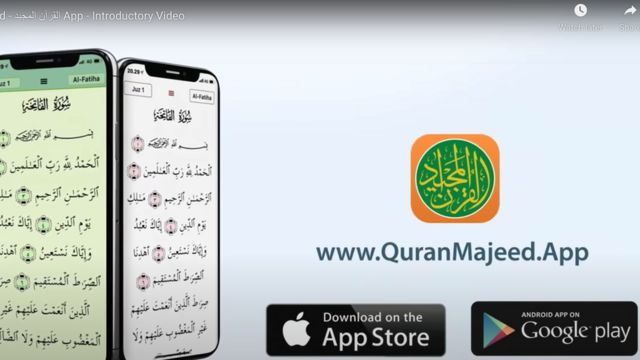 But it's not clear which rules the app broke in China.
Quran Majid said the app is "trusted by over 35 million Muslims worldwide".
Last month, Apple and Google removed a voting app designed by imprisoned Russian opposition leader Alexey Navalny. Navalny ran a 'smart voting' app that recommends the best candidates to block ruling party candidates by constituency ahead of the three-day general election held on the 17th.
Russian authorities have threatened Apple and Google with fines if they don't remove the app, which could disqualify ruling party candidates.
Meanwhile, Apple chief executive Tim Cook has been accused of hypocrisy by US politicians, saying he speaks openly about the US but remains silent about China.
Cook criticized Donald Trump's 2017 ban on entry of immigrants from seven major Muslim countries.
However, he accepted the Chinese government's censorship and did not openly condemn the Chinese government's behavior toward Muslim minorities.
China is one of Apple's largest markets in the world, and Apple's supply chain relies heavily on Chinese manufacturing.
Earlier this year, The New York Times reported that Apple was taking apps out of China if the Chinese government judged them to ban them.
Topics related to censorship include Tiananmen Square, Falun Gong, the Dalai Lama, and the independence of Tibet and Taiwan.
"Apple is now turning into a Beijing censorship," said Benjamin Ismail, director of Apple's Sensorships.
"They have to do the right thing, and then, no matter how the Chinese government reacts, they have to deal with it."
Olive Tree's Bible app, another popular religious app, was also removed from China this week.
Olive Tree's spokesperson told the BBC that "Olive Tree Bible Software was informed during the App Store review process that it would need to submit a license certifying permission to distribute apps containing book or magazine content in mainland China" and removed the app itself. said he did
"We removed the Bible App from the Chinese App Store because we didn't have a license and we had to get app updates approved and available to our customers," he said.
In addition, Amazon's audio book service 'Audible', which reads Islamic and Christian Bibles, is also known to have disappeared from the Chinese App Store.
On the 11th, Microsoft announced that it would shut down LinkedIn, a social networking service, from China, saying that it is becoming increasingly difficult to follow the guidelines of Chinese authorities.
Earlier, there were claims that the profiles of some reporters were being blocked on LinkedIn.