"I'm sorry to the players. It was not exemplary behavior to be sent off."
Paulo Bento, the head coach of the Korean national football team, said in a press conference held at the Al Egla training ground in Doha, Qatar on the 29th (Korea time).
Coach Bento was sent off after the match ended in the Qatar 2022 World Cup group stage match against Ghana in the second leg of group H held on the 28th. Korea lost 2-3.
On this day, coach Bento was the first coach to receive a red card in the World Cup. Starting from this World Cup, yellow and red cards can be issued not only to players but also to coaches and other coaching staff.
In the match the day before, coach Bento received a red card for protesting strongly to the referee. With 10 minutes of added time in the second half, the Republic of Korea were on a tear and awarded a corner as the referee blew the final whistle.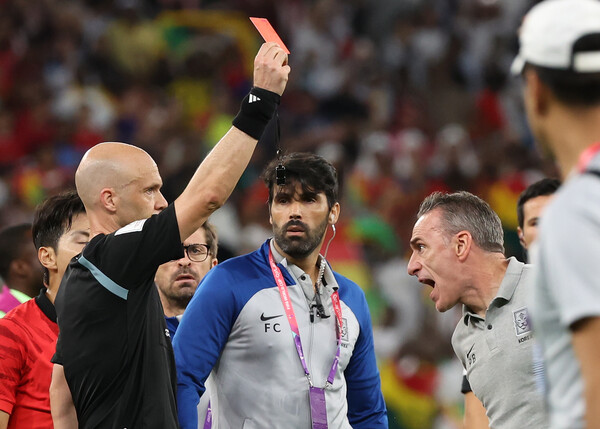 As a result, coach Bento was unable to attend the official press conference immediately after the match against Ghana. In the third match against Portugal in the group stage, you can't keep the bench at all.
"I think I reacted badly," said Bento about the exit. He admitted, "I didn't want to show this, but I became this way because I'm human too." He then criticized, "The referee lacked respect. He made an unclear decision in the second half."
He revealed that he took full responsibility for not being able to sit on the bench in the match against Portugal.
Coach Bento also conveyed his promise for the match against Portugal. He said, "We have been playing with the greatest risk despite the difficulties against a strong team," he said. "We will pour everything out while challenging until the end."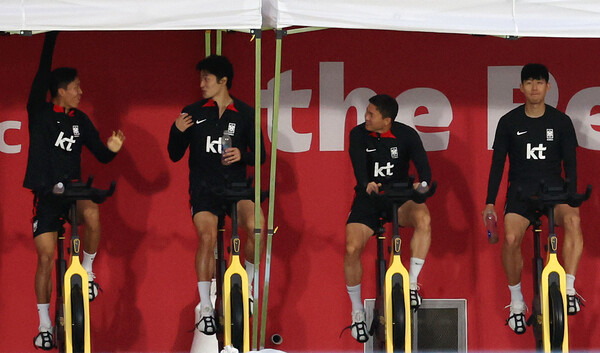 "We have to play to the best of our ability against Portugal," he said. He also said that he would show the strengths of the national team as much as possible in the last two games and analyze and adjust mistakes. Coach Bento said, "Of the three goals he conceded yesterday, the second goal was the biggest mistake, and luck played a part in the other goals as well."
When asked if Kim Min-jae and Hwang Hee-chan would participate, they said, "We don't have much time," and said they would decide after watching.
It was the first time coach Bento met with reporters at a press conference organized by the Korea Football Association on a training day during the tournament. So far, he has only appeared in official press conferences before and after the game.
An official from the Korea Football Association said, "The fact that Bento asked to come to the press conference first is not." gone," he said.
The official also added, "We also took into account the fact that coach Bento was sent away yesterday and could not come to the press conference after the match."