Galaxy Watch 4 Classic [출처=트위터(@evleaks)]
Photos and specifications of Samsung Electronics' new smart watch 'Galaxy Watch 4 Classic' have been leaked. The Galaxy Watch 4 series became a topic of discussion as it was worn by 'volleyball empress' Kim Yeon-kyung when she departed for the Tokyo Olympics.
On the 3rd, information technology (IT) tipster (information leaker) Max Weinbach released a picture of the actual device of the Galaxy Watch 4 Classic on his social network service (SNS). Two colors were introduced, black and silver, and an initial setting screen was displayed. In particular, the 'physical rotating bezel ring' that wrapped around the edge of the device stood out. By rotating the bezel, it seems that it is possible to operate the device, such as selecting an application (app) and moving a menu.
A new operating system (OS) 'One UI Watch' to be applied to the Galaxy Watch 4 was also unveiled. One UI Watch is an integrated OS of Google's OS 'Wear' and Samsung's own smart watch OS 'Tizen'.
The Galaxy Watch 4 series is Samsung's ambitious work to counter the Apple Watch. It is evaluated that the new OS greatly improved the connectivity and app compatibility between devices, which were considered weak points compared to the Apple Watch.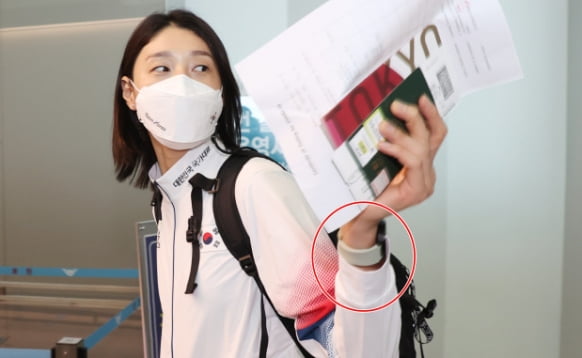 The Galaxy Watch 4 worn by Kim Yeon-kyung of the Tokyo Olympic women's volleyball team when leaving the country / Photo = Yonhap News
In addition, by supporting the Google Play Store, it is said that the apps compatible with smartphones have become more diversified, the running speed of the apps has been increased by up to 30%, and the battery performance has been significantly strengthened. Bioelectrical resistance analysis (BIA) sensors have been installed to improve health management functions. It is expected to be used for measuring body mass index (BMI), basal metabolic rate (BMR), and musculoskeletal mass.
The basic model is available in two sizes of 40mm and 44mm, and four colors, black, silver, rose gold, and green. It is characterized by a sleek and minimal design. The classic model comes in three sizes of 42mm, 44mm, and 46mm, and comes in three colors: black, silver, and white. The price is expected to be in the range of 400,000 to 500,000 won for the basic model and 600,000 to 700,000 won for the classic model.
The Samsung Galaxy Watch 4 series will be unveiled at the Galaxy Unpacked on the 11th. At this event, the next-generation foldable smartphone 'Galaxy Z Fold 3' and 'Galaxy Z Flip 3' and wireless earphone 'Galaxy Buds 2' are expected to be introduced together.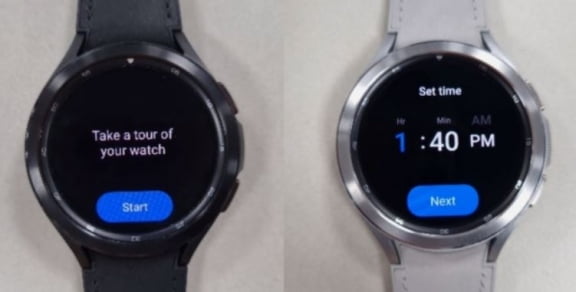 Samsung Galaxy Watch 4 [출처=트위터(@MaxWinebach)]
By Kang Kyung-joo, reporter at Hankyung.com [email protected]
ⓒ Hankyung.com, unauthorized reprinting and redistribution prohibited