Yuna of the group Brave Girls announced a hip visual transformation.
At midnight on the 19th, the agency Brave Entertainment posted two individual photo teaser images of the 5th mini-album repackage album 'After 'We Ride' through the agency and Brave Girls' SNS. The protagonist of the released teaser was the youngest member of the Brave Girls, short-legged Yuna.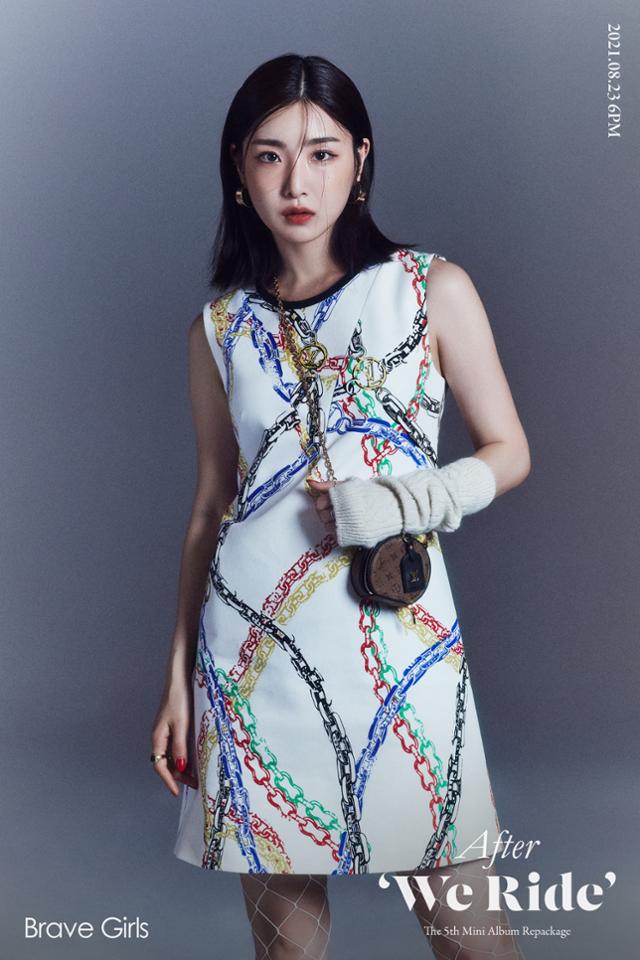 In the first published image, Yuna completed a unique styling by matching a white color with a stylish mini dress with a chain pattern and a hand warmer. The trademark short haircut with wet hair was also a factor that doubled Yuna's unique atmosphere. In the photo teaser released next, he showed off his unique visual with hip styling with vivid colors.
Brave Girls' new album 'After 'We Ride', which will be released at 6 pm on the 23rd, is a repackage album of the 5th mini album 'Summer Queen'. It consists of a total of 4 tracks, including a newly arranged song.
At 6 pm on the 23rd, Brave Girls will release their 5th mini-album repackage 'After 'We Ride', and attention is focused on whether they will be able to firmly maintain their position as an emerging music powerhouse.
Hyemin Hong reporter [email protected]
Issues you may be interested in