SK hynix's Chinese plant halts advanced technology… Partners 'Be careful'
Concerns over 'sandwich' by Korean companies… Yongin cluster investment can be expanded
Experts "Corporate efforts alone are not enough… The public-private response must be coordinated."
[아시아경제 이준형 기자] Tensions among small and medium-sized semiconductor companies in Korea are rising as SK Hynix's plan to upgrade its Chinese semiconductor plant is disrupted due to opposition from the United States. As the battle for supremacy in semiconductors between the US and China intensifies, it is because of concerns that sparks may be ignited by domestic partners following SK Hynix. Some point out that if the Korean government does not step in, not only SK Hynix, which is at the top of the semiconductor supply chain, but also domestic partners could become victims of the US-China conflict.
According to the industry on the 20th, SK Hynix's primary and secondary suppliers are keenly aware of the impact of the US-China conflict on the domestic semiconductor ecosystem. This is because fears that Korean companies could be directly hit by the competition for hegemony between the US and China have materialized. Earlier, the US administration, Joe Biden, put the brakes on SK Hynix's plan to introduce extreme ultraviolet (EUV) exposure equipment, which is the core of semiconductor microprocessing, to its Wuxi plant in China. This is because China can use advanced semiconductor equipment to strengthen its military capabilities. Accordingly, it is reported that the local trade office of KOTRA is also communicating with SK hynix and paying close attention to related trends.
"Short-term consequences are inevitable"… Concerns about slowing investment in China
Partners officials agreed, "If SK hynix's investment in China is delayed, short-term effects are inevitable." Considering that expanding production capacity is one of SK hynix's goals for upgrading its Chinese factories, the number of semiconductor equipment ordered to domestic partners may be reduced. An official from Company A, a semiconductor equipment company that is a partner of SK hynix, said, "It cannot be viewed as a positive signal right now from the perspective of a company that has SK hynix as a customer. " he explained.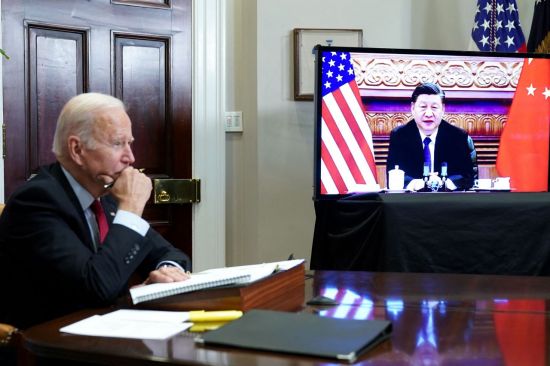 This event raises the possibility that Chinese investment avoidance will spread to not only SK Hynix but also the domestic semiconductor industry. The US-China conflict itself has already become an investment risk. In addition, depending on the response of the Chinese government, the aftermath of the struggle for hegemony could grow out of control. Lee Jong-ho, director of Seoul National University's Joint Semiconductor Research Institute, said, "It seems that the US is trying to prevent the advancement of DRAM memory technology in China. "If China does not have its own supply chain due to high demand for DRAM memory semiconductors from Huawei and Xiaomi, we will respond," said Lee. did.
There is also concern that a domestic semiconductor company could become a 'sandwich' between the US and China. There is concern that the United States or China may pressure other countries by using domestic companies as hostages to indirectly deliver messages. Reuters also analyzed in a related report that "SK Hynix, the world's largest supplier of DRAM memory chips, could become the next victim in the geopolitical dispute between the United States and China."
A domestic U-turn could be launched in earnest… "We need government intervention."
On the other hand, there are opinions that the domestic semiconductor ecosystem can benefit from reflection. It is analyzed that SK Hynix can use this incident as an opportunity to strengthen its domestic supply chain centering on Yongin Semiconductor Cluster. Another SK hynix partner, semiconductor equipment maker B, said, "If SK hynix cannot secure the planned production capacity in China, it will have to increase its production capacity somewhere. As much as there has been, domestic investment can be accelerated or expanded." "The more factories are built, the higher the maintenance cost and the risk of technology leakage," said an official from a semiconductor material company C company. .
Experts emphasized the need for government intervention. It is pointed out that the efforts of a single company alone are insufficient. Noh Min-seon, head of the Future Strategy Research Center at the Small and Medium Venture Business Institute, said, "The US-China conflict is a complex issue involving economic and diplomatic issues such as hegemony. he suggested
By Lee Joon-hyung, staff reporter [email protected]
.