Enter 2021.03.18 11:31 | Revision 2021.03.18 11:40
"Conversation between China and Japan, reading personal information"
The Japanese government "investigating for violations of personal information protection"
Line "There is no real personal information leak"
'Red light', a line aimed at shopping and search supremacy
The Japanese government surveys'Line', which is called'national messenger', accounting for 85% of the local messenger market. Line, a Japanese subsidiary of Naver, was suspicious of allowing personal information to be accessed from China without user consent through local media such as Asahi Shimbun and NHK Broadcasting the day before.
Chairman Lee Hae-jin Line (Naver founder and global investment manager), who recently launched'Z Holdings', an integrated corporation with Softbank's Yahoo Japan, is expected to be put to the test with this suspicion.
According to the local media on the 18th, four engineers from Chinese affiliates who are in charge of system maintenance of Line are at a minimum on a Japanese server that stores the user's name, phone number, and email address, along with a message that the user has reported as inappropriate. It is known that it has accessed 32 times. For this reason, reports were continued locally to the effect that users may feel anxious.
It is reported that the Japanese server in question also stores personal information of Korean LINE users. Currently, Line is operating servers in Japan and Korea. Locally, it is known that users' personal information is partially stored in Korea rather than in Japan, and they are complaining of anxiety.
A Japanese government official who oversees privacy regulations told Reuters that "it is not yet possible to reveal whether Line has violated the regulations, and an investigation is underway."
The essence of this case is not the leakage of personal information, but the fact that in accordance with the Personal Information Protection Act revised in June last year, Line had to specify the country to which data is transmitted to the user. In particular, local users' anxiety is growing in that this country is China, which has recently waged a war for technological supremacy with the United States, Japan's alliance.
The Japan Times quoted an expert, "It is a big problem to provide personal information such as name and phone number to overseas third parties without user consent." "It's very bad to allow China to monitor messages that have been reported in Japan," he pointed out.
Line said on the official website, "We are sorry to cause anxiety and worry because we have not been able to fully explain to users that some of the personal information of Japanese users is being accessed as needed, such as development and operation at LINE's global base." However, he explained, "There is no actual personal information leakage, and the revision of the Personal Information Protection Act only needs to be notified until June 2022 after a two-year transition period, so we are currently working to implement it." Taken together, it is interpreted that the reason why LINE's personal information management and management is not legally violated at the moment, but the reason they react sensitively in the local area is that anti-Chinese and anti-Korean sentiment have largely worked.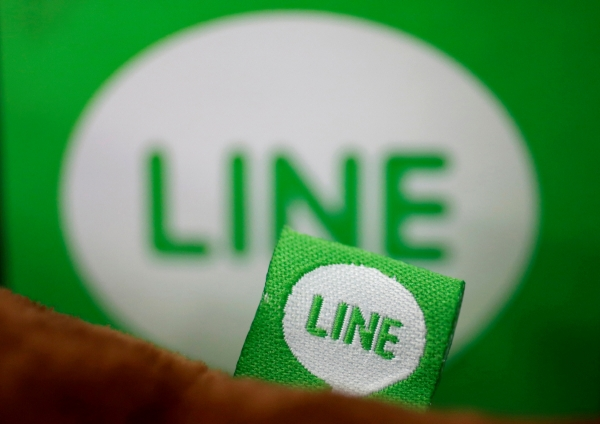 Line, which was born in the wake of the 2011 Great East Japan Earthquake, explosively increased the number of users, and became the first successful case of Naver's entry into Japan. It is well known that Chairman Lee Hae-jin has been deeply involved in the development process to the point that he calls himself'a service that contains the soul'.
Currently, some local governments in Japan are applying for a copy of resident registration or allowance through the line, and they are playing a big role as a social infrastructure, such as providing a vaccine reservation system for the novel coronavirus infection (Corona 19). Local criticism is also constantly pointing out that a large amount of sensitive personal information must be managed more strictly. Line has 186,000 users worldwide, half of which is occupied by Japan.
In the 10th year of LINE service this year, Chairman Lee is preparing for another leap forward by joining hands with Yahoo Japan of Softbank, the number one local search service. On March 1st, Z Holdings, a new integrated corporation, was launched. Chairman Lee, who challenged the Japanese search market twice through Naver Japan in the early 2000s, decided to cooperate with the local portal Dinosaur instead of launching a direct search service.
At a briefing session conducted by Naver the day before for brokerage analysts, CEO Han Sung-sook said, "Naver is aiming for a commerce (e-commerce) ecosystem that strengthens the connection such as comparison and payment based on search and leads to purchase completion through its own payment solution. "With a smart store platform that has been verified in Korea, we will enter the Japanese market, which has a retail market that is three times larger than that of Korea," he said. Here, Z Holdings is expected to become a big bridgehead.
It was also discussed that Yahoo Japan, which is currently using the Google search engine, will gradually replace the search engine with Naver. There is an expectation that even the search supremacy, which is the core leverage of the Naver commerce business, which is emerging recently, can be realized in Japan. This was also a long-standing challenge for Chairman Lee Hae-jin.
Lee Sang-geun, a professor of business administration at Sogang University, said, "The only Korean product that is being serviced in Japan, which has a strong anti-Korean sentiment and has a strong national tendency, is'Line'." Line promises to prevent recurrence and improves personal information protection and server management in the desired direction of local users, as there are no cases where'will not necessarily happen'.
.