Amid successive appointments of executives from the four major groups, attention is focused on whether the first female professional manager will be born at Samsung Group, the No. 1 business group.
According to the industry on the 2nd, Samsung Electronics plans to announce executive personnel next week.
The most likely candidate for the first female president at Samsung Electronics is Lee Young-hee, head of the Global Marketing Center at Samsung Electronics. He is a marketing expert from Unilever and L'Oreal. In 2007, he was selected as an executive in charge of marketing for Samsung Electronics. After being promoted to vice president in 2012, he has held the position for 10 years.
Vice President Lee is credited with successfully leading the marketing of the Galaxy series and contributing to the global brand awareness of Samsung Electronics.
Vice President Lee was mentioned as a candidate for the first female president last year and in 2020, but did not cross the threshold for promotion. Born in 1964, Vice President Lee is 58 years old. Given the recent trend of younger executives, many see this as their last chance for promotion.
Samsung Electronics is evaluated to have a high glass ceiling at the senior executive level. In fact, according to the 2022 Sustainability Report published by Samsung Electronics last June, the ratio of female executives at Samsung Electronics increased slightly from 6.3% in 2020 to 6.5% in 2021, but still does not exceed 10%. There are no women above CEO level.
There is also an expectation that the first female president will be born in an affiliate company other than Samsung Electronics. In fact, LG Group, which announced its personnel appointments earlier, appointed a female president at LG Household & Health Care, not its chemical or electronic affiliates. Among the big four conglomerates, she drew attention as the first female president born from a family that did not own a listed company.
In Samsung affiliates, Vice President Kim Bong-ok of Samsung SDI and Vice President Kim Young-joo of Samsung SDS are expected to be promoted to president. Vice President Kim Bong-ok was born in 1965 and is an executive in charge of electronic materials at Samsung SDI. Vice President Kim Young-joo was born in 1965 and is responsible for the ERP business team leader in the Solutions Division.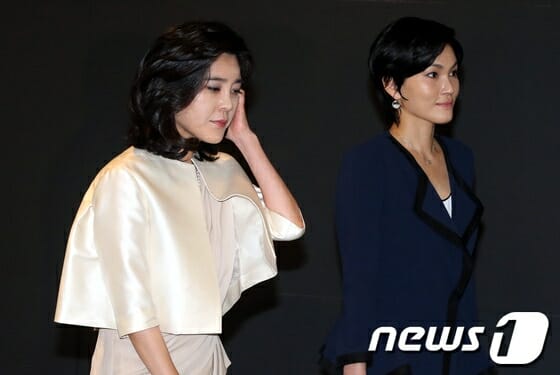 Although she comes from the owner's family, the possibility of becoming the group's first female vice-chairman is also being discussed. Lee Jae-yong's younger sister, Lee Boo-jin, president of Hotel Shilla, is the only female president in the group. With the inauguration of Samsung Electronics Chairman Lee Jae-yong in October, rumors of President Lee Boo-jin's promotion to vice chairman are also gaining momentum.
related article
Oh Seon Oh, head of the Korea CXO Research Center, said, "Recently, the personnel policy of large groups focuses on retaining key executives, so it is unlikely that the president will be promoted." Because of that, it will be number one," he said.
"There were some female CEOs in the big four groups, but they were at the vice-president or CEO level of an unlisted company, so there were no women at the president level based on listed companies," he said. he said.