[표]Cryptocurrency price (provided by cryptocurrency exchange Upbit)
Currently, according to the cryptocurrency exchange "Upbit", the price of Bitcoin, the leader of the virtual currency, is trading at 36,254,000 won, down -898,000 won (-2.42%) from the previous day.
With the exception of Bitcoin, the trend of cryptocurrencies is predominant.
There are a total of 5 cryptocurrencies showing an upward trend, of which Humanscape, which shows the largest upward trend, is trading at 59 won, up 15.69% from the previous day.
Metadium (14.45%, KRW 60.2), Gas (6.96%, KRW 5,685), MediBloc (5.14%, KRW 36.8), and Ontology Gas (0.98%, KRW 619) showed an upward trend.
There are a total of 9 cryptocurrencies showing a downward trend, of which Theta Fuel, which has the largest decline, is trading at 463 won, down -7.58% from the previous day.
In addition, Ethereum (-3.86%, KRW 2,045,000), EOS (-3.85%, KRW 4,000), Ripple (-3.48%, KRW 694), Ada (-2.38%, KRW 1,435), VeChain (-2.24%, 83), Ethereum Classic (-1.56%, 45,560 won), BitTorrent (-0.73%, 2.73 won), and Dogecoin (-0.36%, 278 won) showed a downward trend.
Meanwhile, in terms of transaction amount, Dogecoin, Bitcoin, and Ripple have the most active transactions in that order.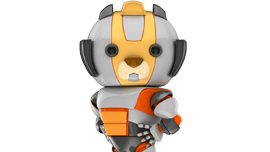 ※ This article was written in real time by Korea Economic TV and 'Thinkful, a financial AI specialized company'.