Original title: Daily Resumption: The Growth Enterprise Market Index rose more than 1%, the pharmaceutical and biological industry bucked the market and attracted more than 4.4 billion yuan, and the net outflow of funds from the north was 1.612 billion yuan.
On Friday (April 30), the three major A-share indexes were mixed. As of the close,The Shanghai Composite IndexA decrease of 0.81% to 3,46.86 points;Shenzhen Component IndexA decline of 0.18%, reported 14438.57 points;Growth Enterprise Market IndexThe increase reached 1.31% to 3091.4 points. The volume of the two markets can be slightly enlarged, and the combined turnover of the Shanghai and Shenzhen markets is 833.77 billion yuan.
In terms of sectors, on Friday, 4 of the 28 industries at Shenwan Grade 1 achieved gains. Two industries including electrical equipment and medical and biological industries led the gains, with increases exceeding 1%, 1.78% and 1.56% respectively, followed closely by them. After that, the leisure services and light industry manufacturing industries rose by 0.56% and 0.1% respectively. In addition, 24 industries are all in a downward trend. Among them, two industries, including defense and military industry and mining, have fallen by more than 2%, respectively 3.28% and 2.47%.
From the perspective of funding, on Friday, the overall net outflow of funds from the A-share large order was 30.302 billion yuan, of which 1,248 stocks showed fundsNet inflow, 2928 stocks showed a net outflow of funds. From the perspective of 28 industries at Shenwan I, only 3 industries, including pharmaceuticals and biology, agriculture, forestry, animal husbandry and fishery, and electrical equipment, showed a net inflow of funds, which were 4.463 billion yuan, 196 million yuan and 24 million yuan, respectively, with a total net inflow. Reached 4.682 billion yuan. In addition, 25 industries all showed a net outflow of funds, of which,bank, Non-bank financial,food and drink、Non-ferrous metals, Electronics, chemicals, national defense and military industries, the net outflow of funds all exceeded 2 billion yuan.
It's worth noting that Friday,Northward capitalThe net sales amount was 1.612 billion yuan, of which,Shanghai Stock ConnectThe net sales amount was 1.492 billion yuan,Shenzhen Stock ConnectThe net sales amount was 120 million yuan.
The following is the "Securities Daily" reporter's comments on market funds, northward funds,Longhubang, Liangrong and other major capital dynamics are sorted out for investors' reference.
1. On Friday (April 30), DDE buys TOP20 with large order funds
Second, Friday (April 30) Shenwan first-level industry big orderCash flowto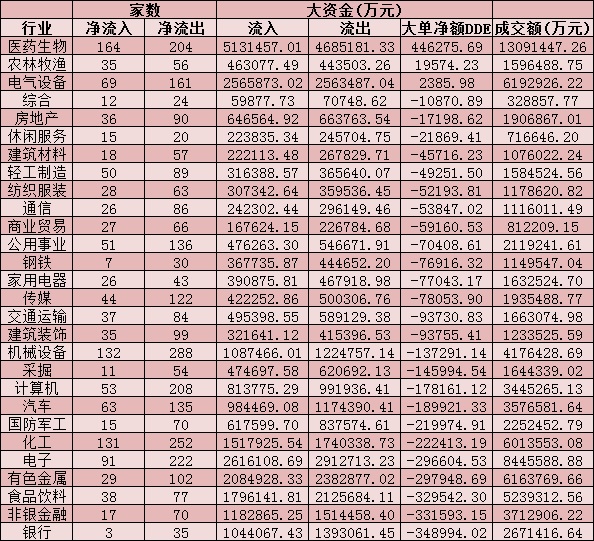 3. Friday (April 30) price limit

Fourth, Friday (April 30) Shanghai and Shenzhen Stock Connect top ten active stock trading situation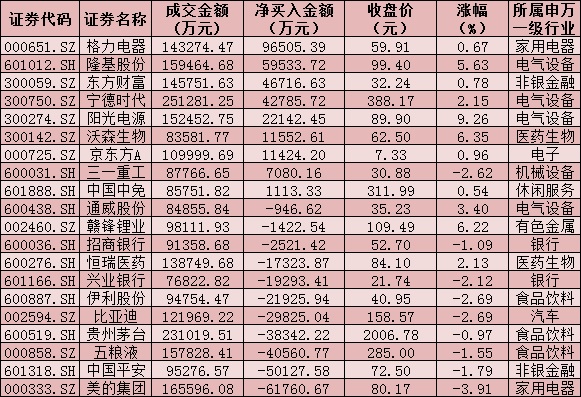 Five, Friday (April 30) Longhuban Institutional Trends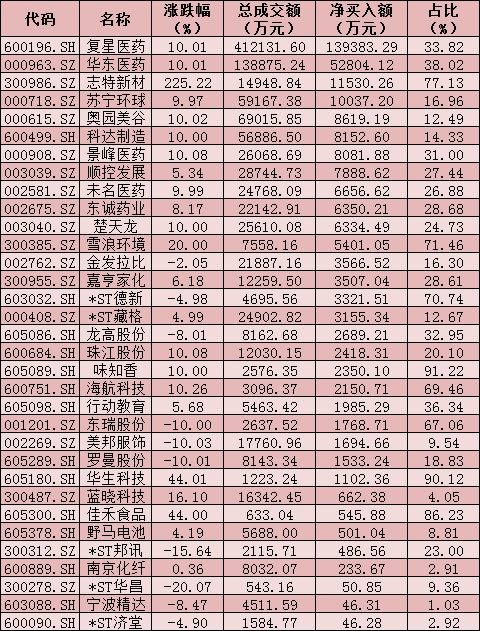 VI. As of April 29, the status of the two financing transactions in the Shenwan-level primary industry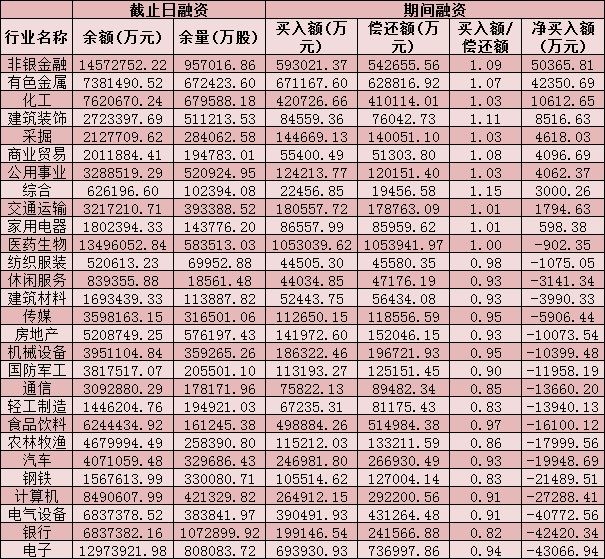 7. On April 29th, the TOP20 financing net purchase shares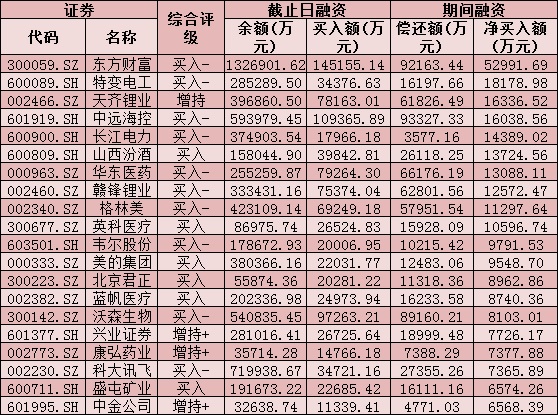 (Source: Securities Daily)
(Editor in charge: DF532)
Solemnly declare: The purpose of this information released by Oriental Fortune.com is to spread more information and has nothing to do with this stand.
.