The PC version of DirectStorage is expected to support Windows 10 as well as Windows 11.
According to the content that Microsoft provided to game developers who signed up for the NDA Developer Preview program last week, DirectStorage SK included that it could run in a DX12 environment with Windows 10 1909 or later.
The direct storage function operates in SSD -> system memory -> VRAM -> GPU (decompression) -> VRAM. Compared to the existing SSD -> system memory -> CPU (decompression) -> system memory -> VRAM method, an optimized storage stack method is applied when reading from the SSD to the system memory, and data loading is much faster by utilizing GPU power. this becomes possible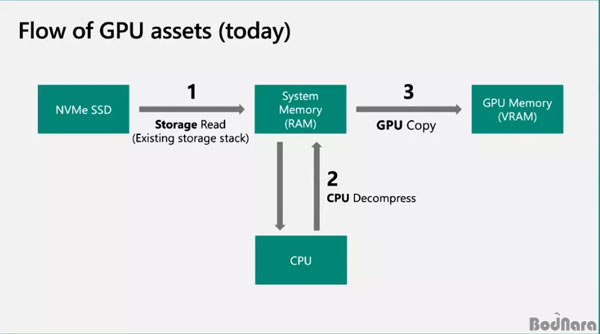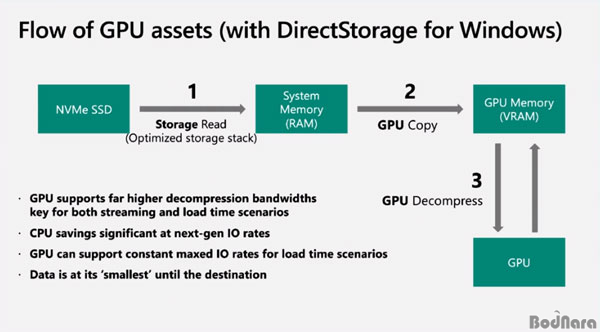 This is one of the core features of the Velocity architecture applied to the Xbox series X/S series. On PC, it is supported by AMD's Radeon RX 6000 series and Nvidia's GeForce RTX 30 series. known
I'm curious about the background of supporting Windows 10 in this developer preview version, but since an official position on Windows 10 support has not been announced yet, it is possible that they have decided to officially support Windows 10, but Windows that is still in the preview stage. Instead of 11, it is possible that the restrictions were temporarily lifted for testing in a sufficiently verified Windows 10 environment.
However, the Windows 10 support period is still 4 years away, and if there are no problems, it is expected that feature updates will be made several times in the meantime, so the possibility of direct storage support for Windows 10 is highly anticipated.