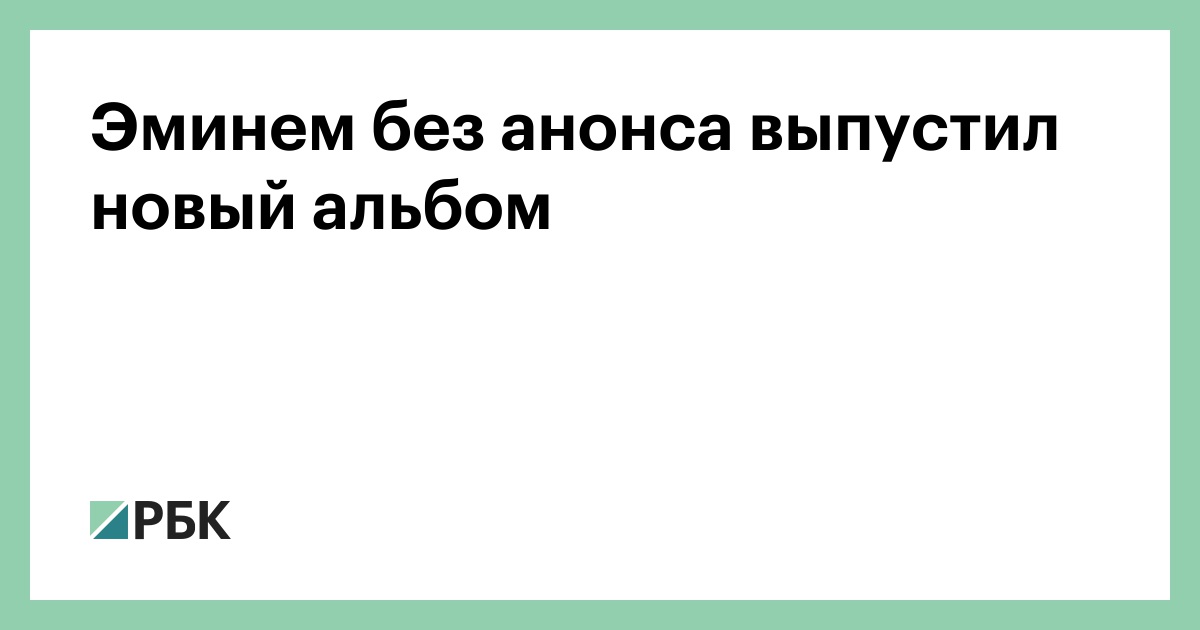 The American rapper Eminem (Marshall Mathers) released the album Music to Be Murdered By without announcements or preliminary advertising. The artist announced his release on his Instagram page.
The creation of Music to Be Murdered By Eminem was inspired by the album Alfred Hitchcock Presents Music To Be Murdered By, which was created by British and American film director Alfred Hitchcock. The rapper reported this in another post on Instagram. "Inspired by master Uncle Alfred," Eminem wrote under the photograph of Hitchcock's album.
Eminem's new work has 20 tracks. It included collaborative songs with Ed Sheeran (Those Kinda Nights), rapper Juice WRLD (Godzilla) and other artists.
Eminem also released a video for the track Darkness. It shows recreated scenes of a massacre at a music festival in Las Vegas, where 58 people were killed in 2017.
In September, Forbes magazine named the highest paid rappers in the world. Eminem, with an income of $ 50 million, took sixth place. He was beaten by Kanye West, Jay Z, Drake, Diddy and Travis Scott.
.