The panelists admired Espa Carina in action.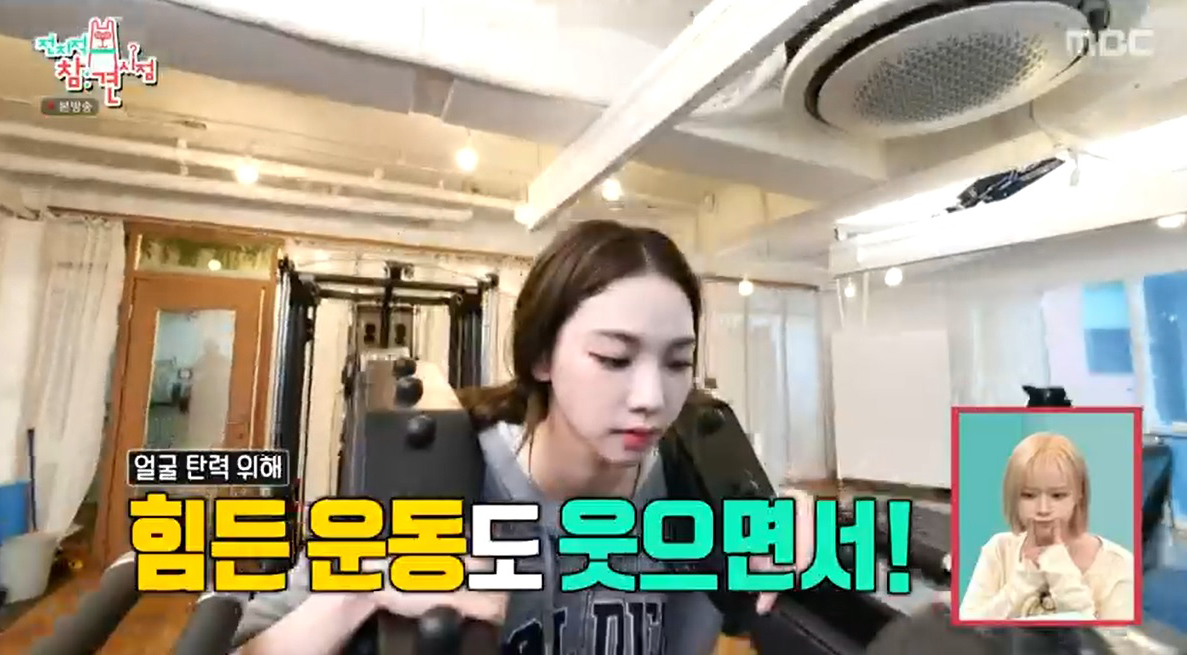 In the MBC entertainment program 'Point of Omniscient Interfere', which aired on July 9, Song Ga-in, Espa Karina, and Winter appeared as meddlers.
Espa members went to the park together and called to congratulate Chairman Lee Soo-man's birthday. Seeing all Espa members going to the park together, Yang Se-hyeong said, "The Espa members??? I will be surprised," he said.
Karina went to the gym she attended to work out. She liked Karina when Haebok, the cat at the gym, ran to her. The trainer put her condition on her, saying, "Just play for 10 minutes."
When Karina was playing with a cat, the panel asked, "Do you like cats?" "The dogs don't like me," she said, and she had fun with the cats.
Even after the trainer said, "10 minutes has passed," Karina did not send the cat away. Eventually the trainer had to drag her cat.
Karina, who actually started exercising, drew admiration for her superior skills than expected. Her panelists were astonished to see Karina working out as she smiled without even losing her smile.
On this day's broadcast, managers Jang Hyuk & Jeon Seung-bin and Espa & Lee Seung-hee's managers were unfolded. MBC's entertainment program 'Point of Omniscient Interfere' is broadcast every Saturday at 11:10 pm.
Kim Min-jung / Screen capture MBC