Fire at Building T3, Muang Thong Thani Condominium Officers spent 1 hour controlling the fire. Two people were injured from suffocation, causing damage to rooms on the 7th-9th floors on both sides of the fire.
At 13.00 on October 29, Jarus Chansa, Senator (Investigation) of Pak Kret Police Station, Nonthaburi Province, received a report of the fire at Building T3, Muang Thong Thani Condominium, Chaeng Watthana Road, Ban Mai Subdistrict, to investigate along with Police Colonel Pongchak Preechakarunpong, Superintendent of Police, Pol.Lt. Col. Suphan Khan-asa, Principal of Pak Kret Police Station and the rescue staff of Ruam Kuatyu Foundation At the scene, a 16-storey building was found living in the building. The evacuated dogs and cats ran from the room in chaos to the outside of the building. for safety
The flames raged from the window of the room violently. Pak Kret municipal fire officials brought 8 water trucks to help spray water to extinguish the burning fire in the room on the inside of the building on the 6th floor, taking more than 1 hour. Two people were choking with smoke. Rescuers took them to Pak Kret Chon Buri Hospital before checking that there was a room adjacent to the fire room that was damaged, including the adjacent rooms on both sides and the 7th floor. 9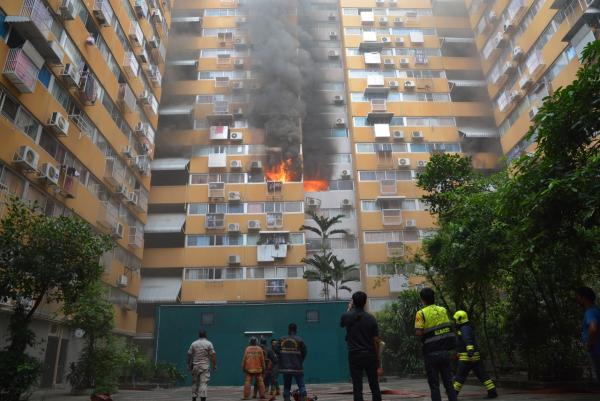 From the investigation, it was known that The fire originated from room no. 6/41, 6th floor, with Mr. Thani Saen Ukos, 60 years old, as a tenant. stay with wife and son Before the incident, there was no one in the room. Mr. Thani had left incense and candles to worship the Buddha image. because it is a holy day Then leave the room to buy food. Before the fire broke out, all the property was damaged in the room. However, the authorities will coordinate with the provincial officer of Phu Thon, Nonthaburi Province to examine the exact cause thoroughly again.
Read more…