In the morning at 7:00 am on February 9, 2023, reporters reported that there was a fire. Ban Huai Khon School, Song District, Phrae Province, caught fire, Building 3, which was an old wooden building, burned down. The fire had burned out. Initially, all the children were safe, no injuries. escaped in time and everyone had returned home.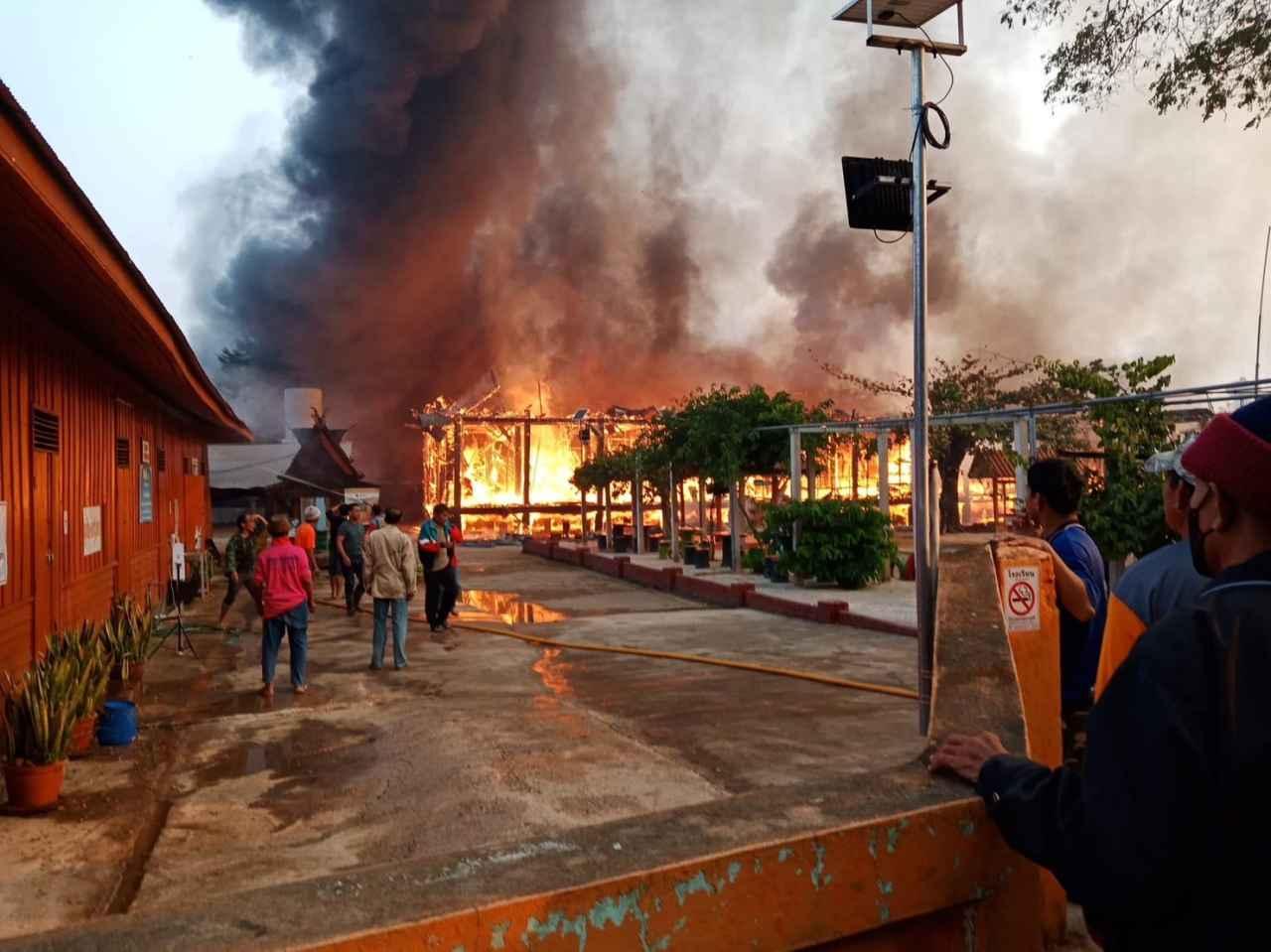 Preliminary information shows that A student is about to clean the teacher's toilet. A burning smell came from the co-op room. and rapid fire rushing to inform the teacher because it is an old wooden building new paint And there are many documents cloak room and teachers room. causing a rapid fire which completely exhausted the latter.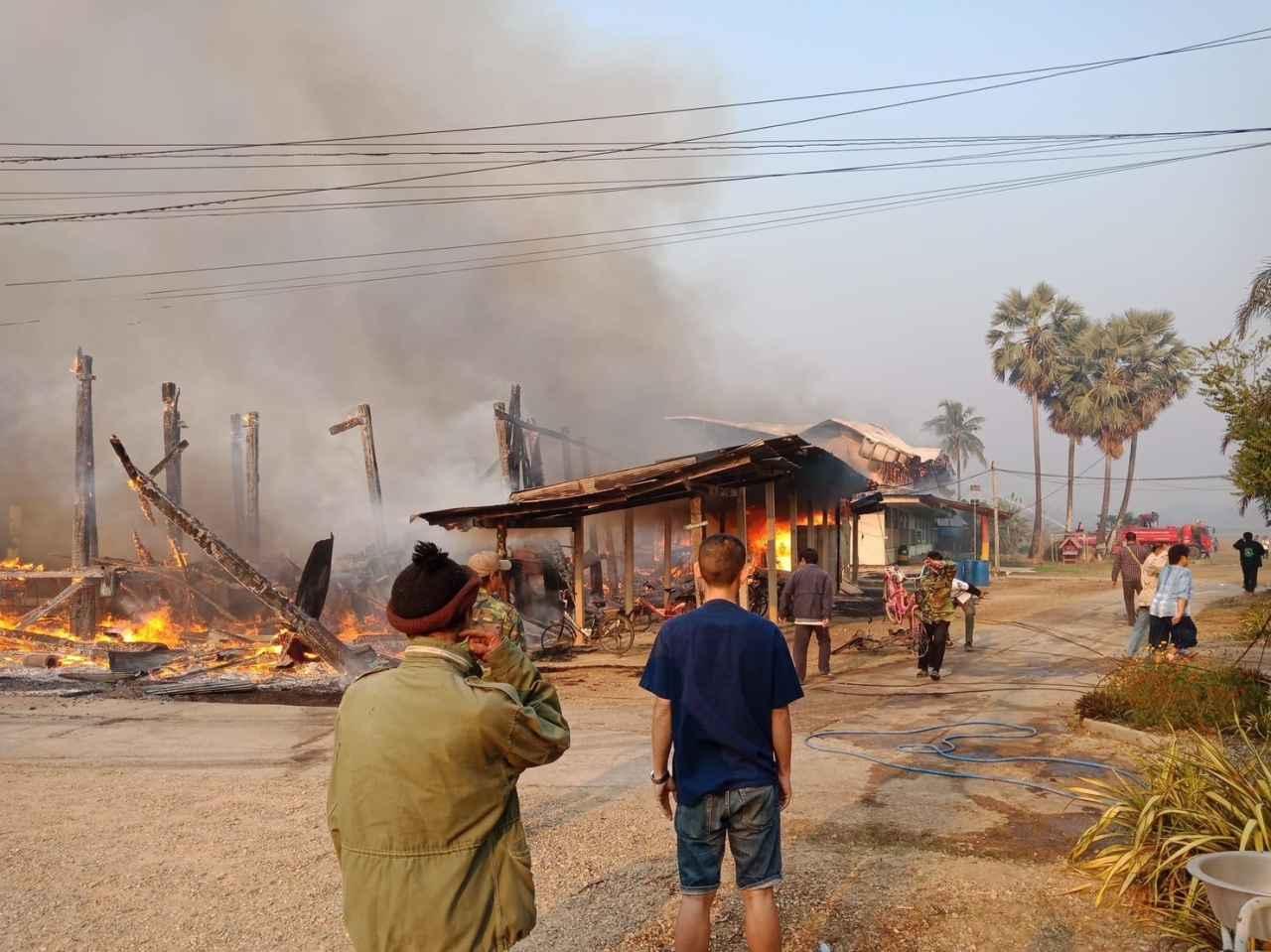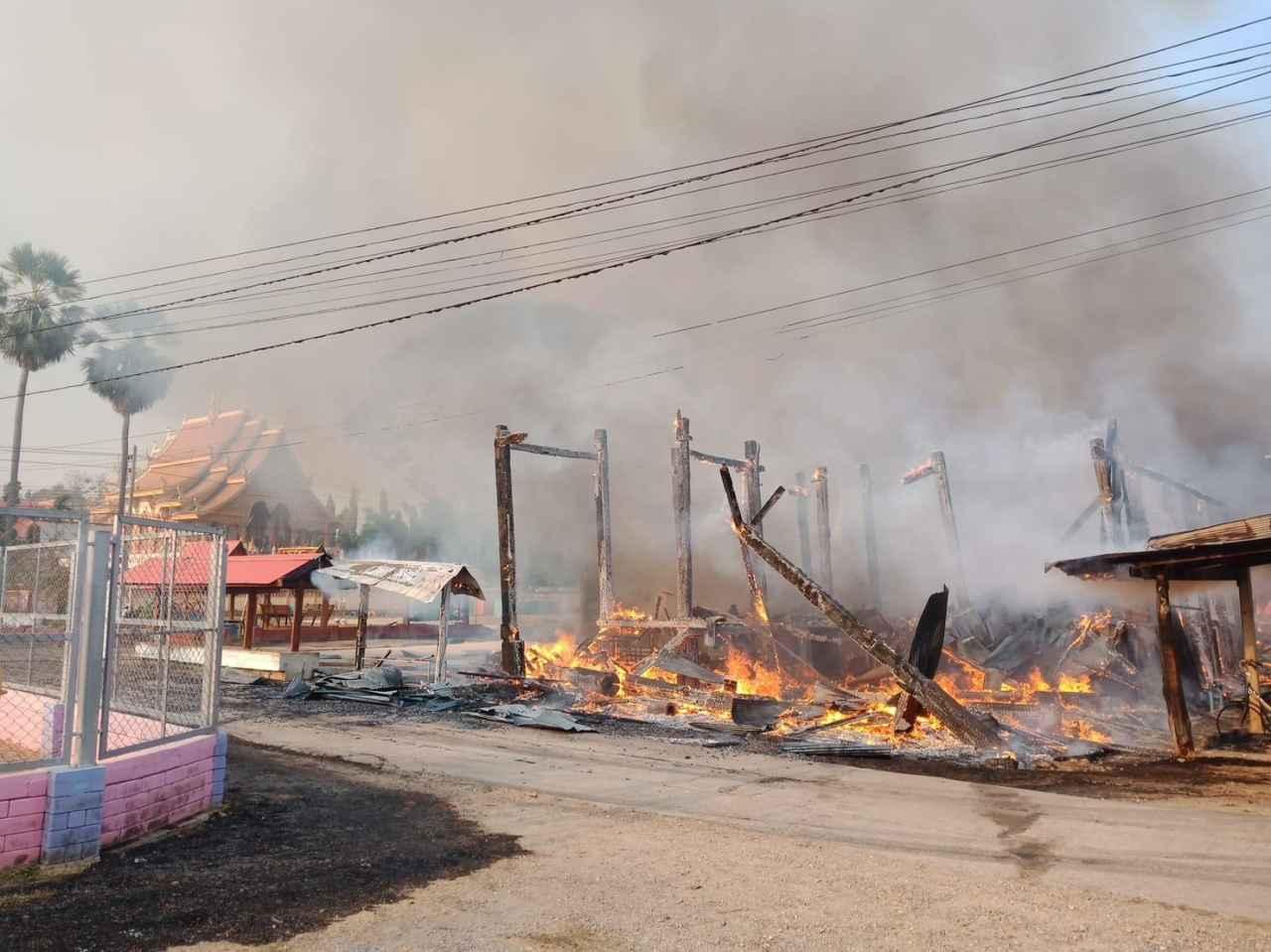 However, during the incident, there was a fire truck from a nearby local administrative organization. help put out the fire, but because the building is old teak wood So it burns out quickly. Initially, the police, Police Station Two, will coordinate with the police to obtain proof. Continue to travel to investigate the cause of this fire.