Recently, a blind person drew attention by playing 'God of War Ragnarök', released on PlayStation. They enjoyed the game by using the accessibility function for the visually impaired, which was installed in the game Many tasks in the game were automated and button input was simplified, making it easy to play' r game not handled precisely.
In this way, enabling everyone to receive services equally in spaces such as web and mobile is called 'digital accessibility', and the importance is further emphasized. An environment needs to be established where anyone who is digitally vulnerable, such as the disabled and the elderly, can use services without alienation or discrimination.
Indeed, according to a Censuswide survey of 1,326 disabled and non-disabled gamers commissioned by disability charity Scope in 2020, 66% of gamers said they had experienced gaming-related barriers or problems, and answered that faced They were found to use assistive technology, such as using accessibility features built into games or using hardware solutions to improve the accessibility of games.
Interest in digital accessibility is also increasing in the domestic game market, which has maintained a consistently high growth rate for the past 10 years. According to the 'Korea Game White Paper 2022' published by the Korea Creative Content Agency, the domestic game market in 2021 is 20.9913 trillion won, which is an increase of 11.2% compared to 2020 (18.8855 trillion won win). Although the size of the domestic game market is also expected to continue to grow in 2022, the need to expand opportunities for cultural enjoyment for the disadvantaged is also growing.
Accordingly, the Unity engine, which is used in more than half of PC, console, and mobile games worldwide, is actively used to increase 'digital accessibility' and develop safe and inclusive content, draw attention
Bringing accessibility and capacity to VR gaming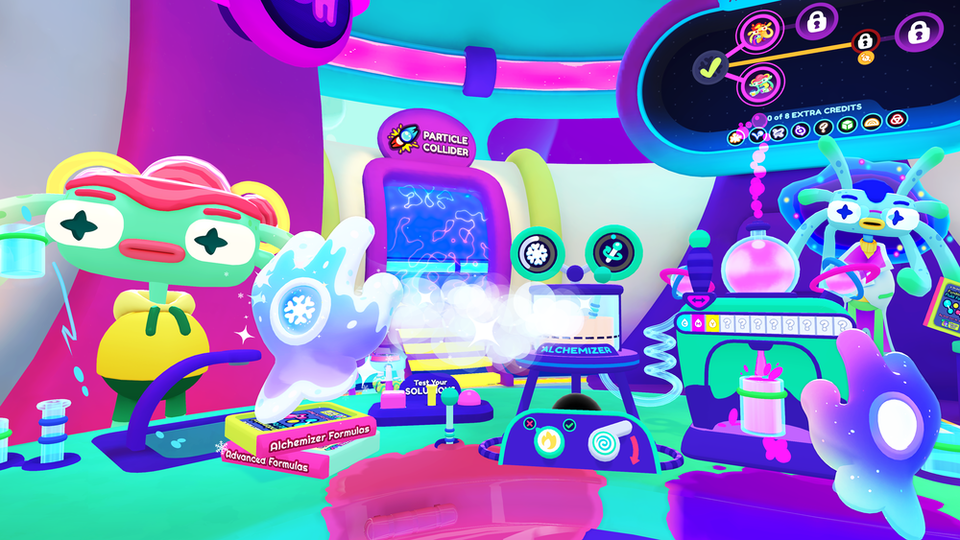 First, Owlchemy Labs, a video game developer headquartered in Austin, Texas, USA, is building a culture of accessibility for VR games through the game 'Cosmonious High' released last year.
Cosmonious High is an adventure game where you explore different places in a high school where aliens are gathered, find problems, and save the school from chaos on a cosmic scale. Games require dynamic gestures and active interactions, so any player can enjoy the game by updating accessibility features such as one-handed control mode, a function that wheelchair users can enjoy, improving color blindness accessibility, and an immersive subtitle system.
In particular, improving color blindness accessibility through a custom tool for color blindness received favorable reviews as it allowed players with different types of color blindness to enjoy Cosmonius High's colorful visuals. By using a color effect with higher contrast, the visibility of colorblind users such as second color blindness, first color blindness, third color blindness, etc. is improved.
A social-emotional learning platform created by the collaboration of more than 70 mental health professionals and educators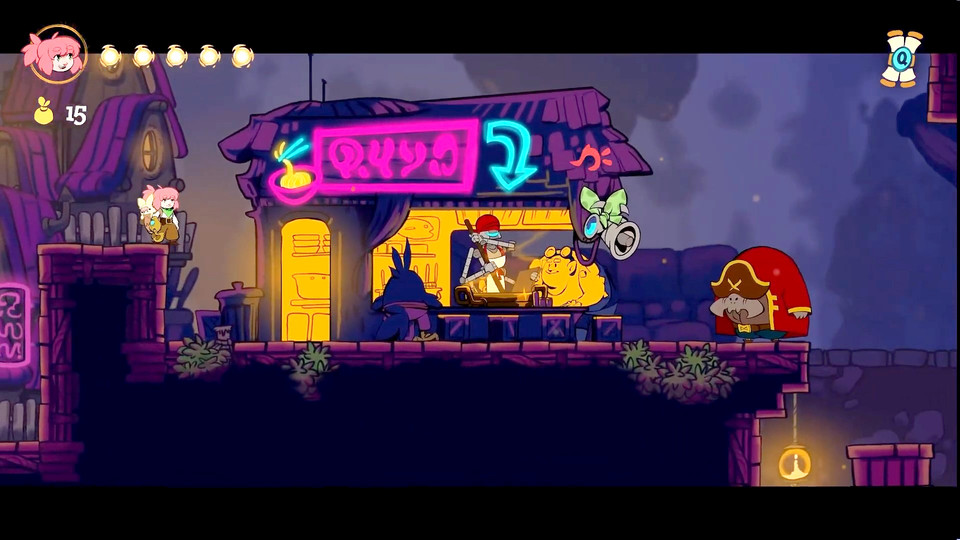 Social Cipher, where 40% of its employees have autism, has created an adventure game for teenagers with neurodevelopmental disabilities. 'Ava Space Pirates (henceforth referred to as Ava)' is a role-playing adventure that solves social problems with space pirates, overcomes self-doubt, and ultimately finds community .
ADA includes an immersive virtual world where all neurodiverse adolescents can experiment with social situations and emotional reactions. While users play the game on their own device, the advisor watches the game play on a separate device, analyzing and tracking key 'social-emotional learning' to teach a range of social and emotional skills. In fact, 95% of counselors who used the game said their 1:1 therapy sessions improved after using Ava.
An innovative real-time 3D project for the physically challenged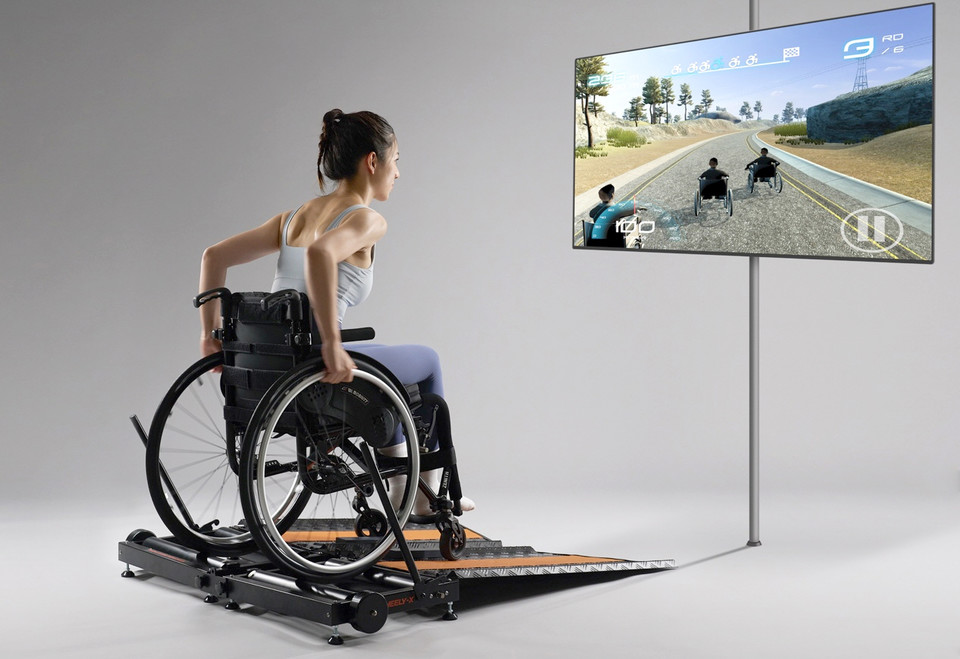 There are many companies in Korea that are working hard to improve accessibility for all players. Firstly, 'Kangsters', an accessibility technology venture company, provides digital healthcare content for the disabled.
Kangsters, who create inclusive health and fitness opportunities for the disabled community, present 'Wheely X' content, which combines 'wheelchair', 'treadmill' and 'fitness content', We provide a solution integrated health management for the weak.
'Wheel X' aims to build a fitness environment that anyone can enjoy without barriers with content that helps wheelchair users get on a treadmill and exercise on their own. In particular, the experience of exercising with a wheelchair was developed as a 3D racing game based on Unity, emphasizing the fun factor.
Kangsters unveiled its wheelchair racing game for the first time at 'REHACARE 2022', the industry's international rehabilitation and wellness exhibition, one of the top three rehabilitation aid equipment fairs in the world. In addition, related games were presented at the Unity for Humanity Summit 2022 held in November last year, and experiences that had a positive and meaningful impact were shared using real-time 3D.
Contribute to widening the scope of art activities and improving awareness of artists with disabilities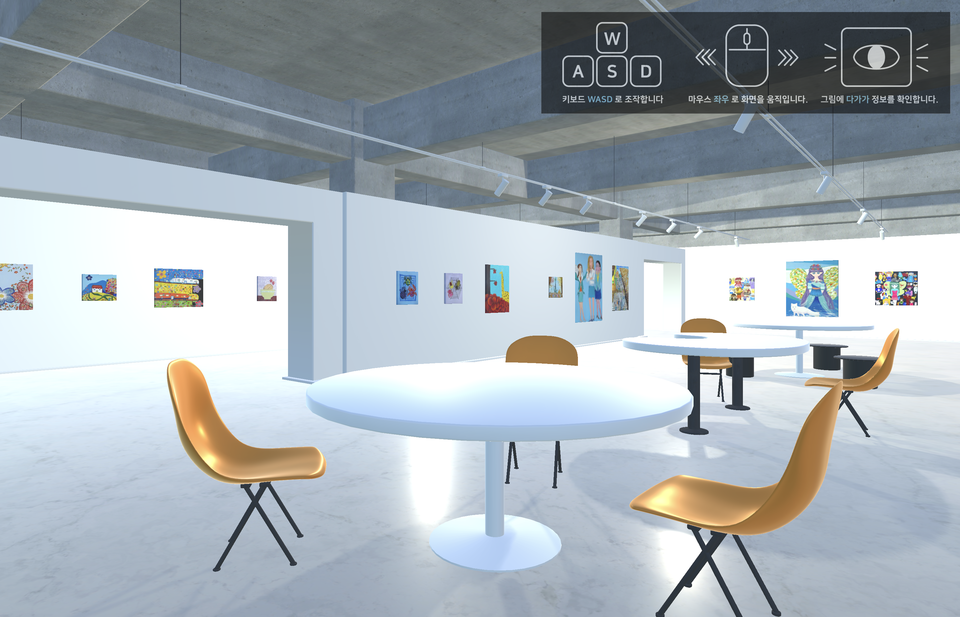 In addition to games, the Unity engine is used to improve usability and ensure accessibility in cultural content. Representatively, Easy Together, a non-profit organization that aims to establish independent lives and improve the quality of life for artists with developmental disabilities, pursues the value of diversity in art with disabilities through the VR gallery 'THE VODA'.
It is a 3D virtual gallery that is operated based on the Unity engine, and it is a space where you can meet the work of artists with developmental disabilities with unique perspectives, free thoughts, and unconventional imagination. It was developed through an industry-university collaboration between Easy Together and Dong-A University's Department of Industrial Design in the VR Gallery Project, a promising art project by the Korea Foundation for the Disabled.
From 2021 until now, various exhibitions of works such as individual exhibitions and special exhibitions have been held, and it is evaluated that interest in creating art and exhibition activities of people with developmental disabilities is increasing.
Continually improve the scalability and usability of the game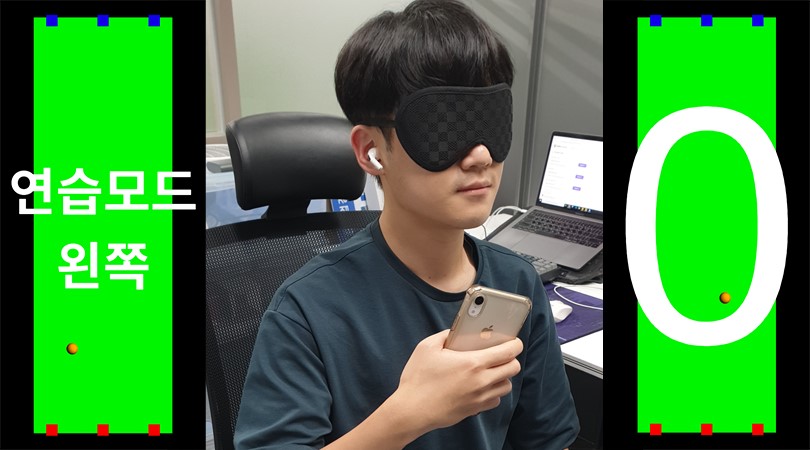 Hanyang University's PlayLab introduced content that eased the limitations of time and space by further improving VR games previously developed for the visually impaired.
Hanyang University Play Lab introduced 'Sports Showdown VR for the Visually Impaired', which allows you to enjoy Showdown (a sport designed for the visually impaired) anytime with a VR device. The content was praised for its improved accessibility for the disabled and excellent content for students, and won the Best Student category at the Made With Unity Korea 2021 Award.
Hanyang University Play Lab recognized the limitations of only being able to enjoy games in a specific space, and developed 'Sports Mobile Showdown' which solved space limitations by moving the game to mobile. This made it possible for the visually impaired to enjoy 'Showdown', a sport for the visually impaired, anytime, anywhere, without the limitations of time and space.
Presenting a message of hope through VR films for mental health issues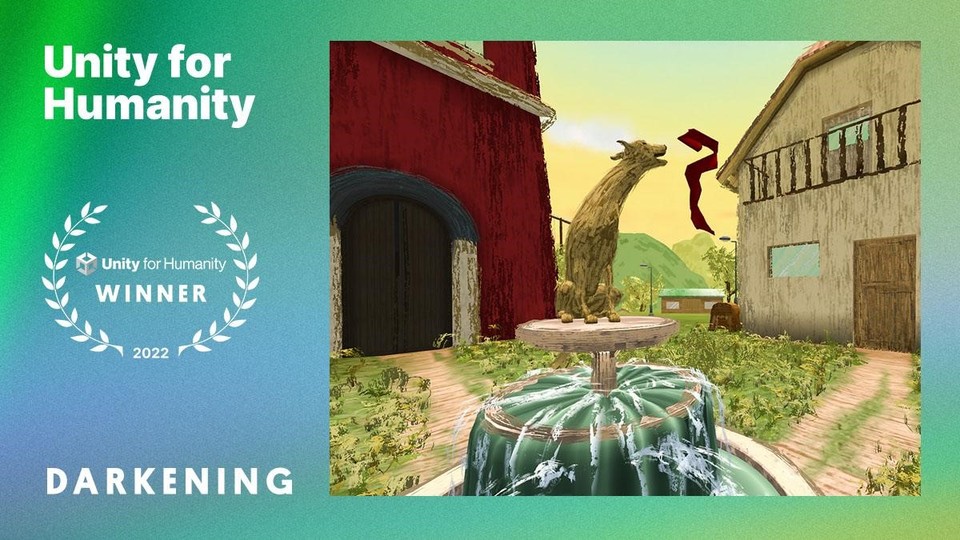 There is also a VR movie, 'Darkening', where you can experience the reality of depression and find an appropriate coping strategy for it at the same time. Darkening was selected for a 'Solidarity to Humanity Grant 2022' designed to support creators of social contributions that create a better world using real-time 3D, and was selected as a Venice Immersion at the 79th Venice International Film Festival. the quality of his work, such as being selected in the Filter competition section.
The film was created by director and protagonist Ondřej Moravec to raise awareness of mental health issues. They share their stories of experiencing depression in their everyday lives, such as on family trips and college, how to cope with depression and what mechanisms can be used to overcome it.
Design immersive educational tools to build a fair future for all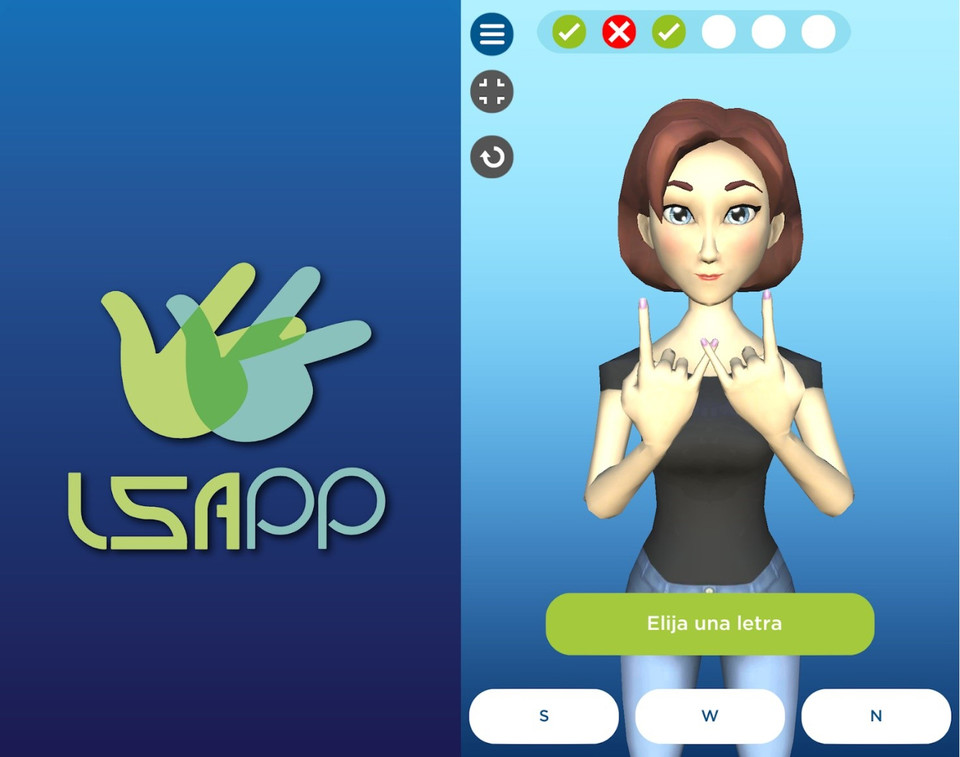 In addition, there are sign language learning apps developed to improve the quality of life for deaf people. LSApp was designed by Vanesa Barán with support from Possibillian Tech, Florence Roth and the Argentine Association of Deaf People (ASO).' Here we are.
The learning app, which is designed to solve problems that can arise in conversations with hearing impaired people, is provided free of charge with the aim of improving the quality of life of hearing people.