Former Yantra Real name Mr. Winai Laungsuwan still insists on being a monk. Challenge the yellow cloth industry Turning to a dark green robe, it is the source of "green ginger" as the media has nicknamed it. and obtaining political refugee status living in the United States Inside the Sunyataram Office Escondido City california
20 years have passed when the lawsuit expires. Former Yantra still dressed like a monk with long hair and a shaggy white beard Has appeared in Thailand in April 2014, returned to his hometown, Pak Phanang District, Nakhon Si Thammarat Province. Along with the worship procession of a number of people who still believe unfailingly.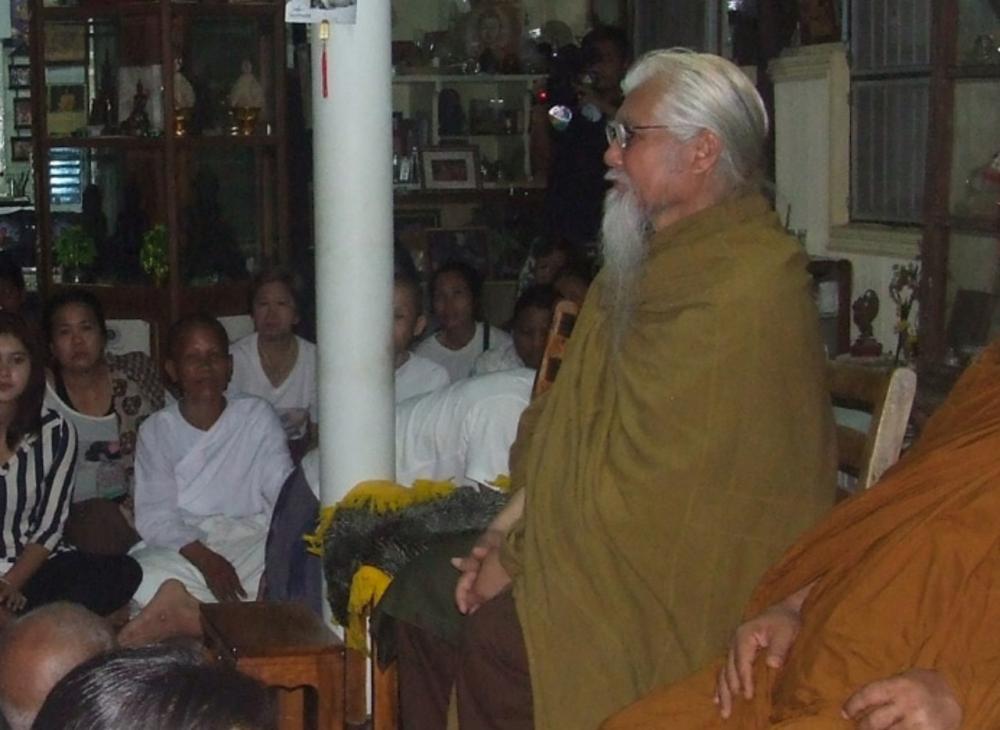 Until the year 2021 during the covid epidemic The former monk Yantra, at the age of 70, returned to Thailand again on Sept. 28, quarantined for 14 days before traveling to his hometown in Thailand. Nakhon Si Thammarat Province and travel to Keplita Bodhivihan Ashram, Sa Kaeo Province, where there are monks bow down until the image is inappropriate Being criticized and questioning whether the monks respect the lay people or not.
Even Phra Phayom Kalayano, the abbot of Wat Suan Kaew view that monks should not bow down to lay people because of inappropriate Even if a layman is a teacher or benefactor but monks can show respect but should not bow down and glorify and especially the former Yantra no longer a monk He was the one who committed the crime that the court convicted. should not be glorified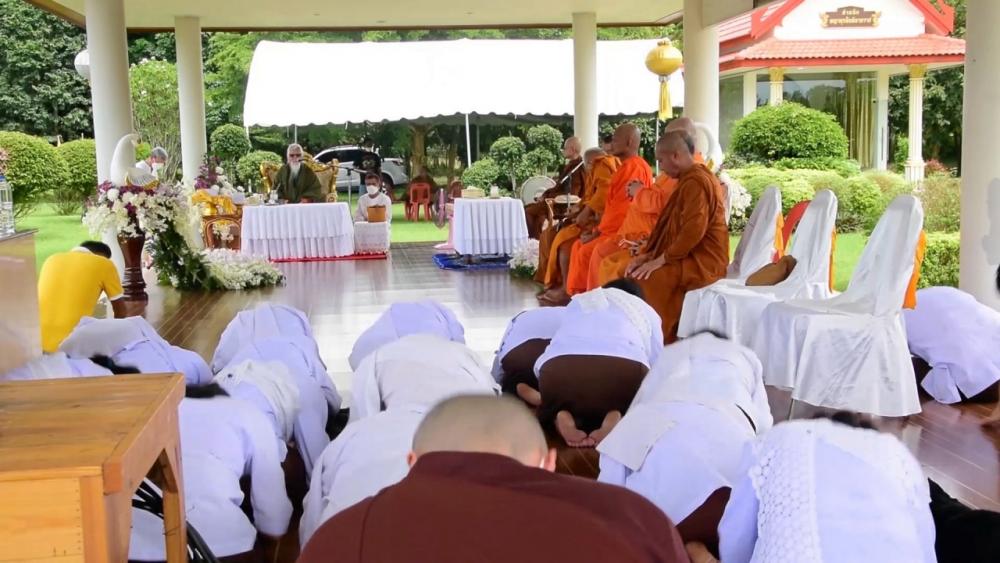 So why are there still so many people in society? Still worshiping the faith of the former Yantra Even though he has been torn from being a monk on the side of "Asst. Prof. Dr. Channarong Boonnoon", Head of the Department of Philosophy Faculty of Arts Silpakorn University saw that there were many elements in religious beliefs. People still believe that the former Yantra be a cultivator because in the heyday of the former Yantra It was respected by many people of all ages. And those people still believed in their teachers as an arahant.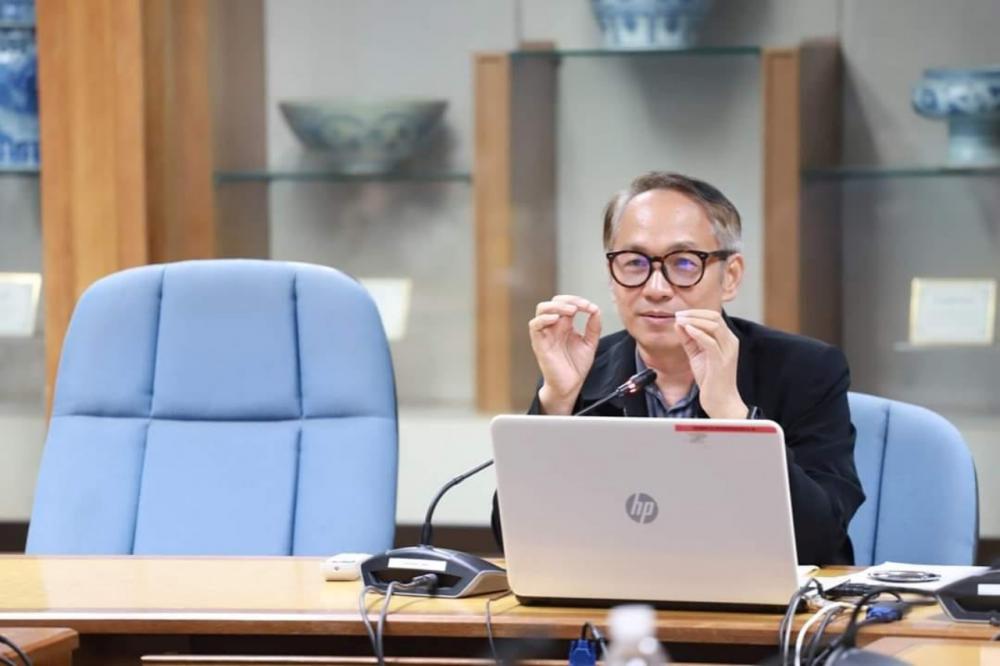 because from the history of the former Phra Yantra used to be a hermit before being ordained as a monk and act like a Buddha from preaching in various places which has set up a scene like the teaching of the Buddha make the disciples understand that it is a good practice monk until it became a belief
In addition, in the case of monks being worn because of Gemini or the murderous plot It has become a discourse of the disciples as an act of another from another religion. Want to destroy religion by taking the color Kama to lure Regardless of the case of former monks I had an affair with Sika. or the former Phrabhavana Buddha abusive behavior of a young girl which have many disciples and had faith in the past two monks
"It is the belief of a number of Buddhists. Despite the evidence until being charged but was retorted by the disciples for not believing it as a plan to destroy religion."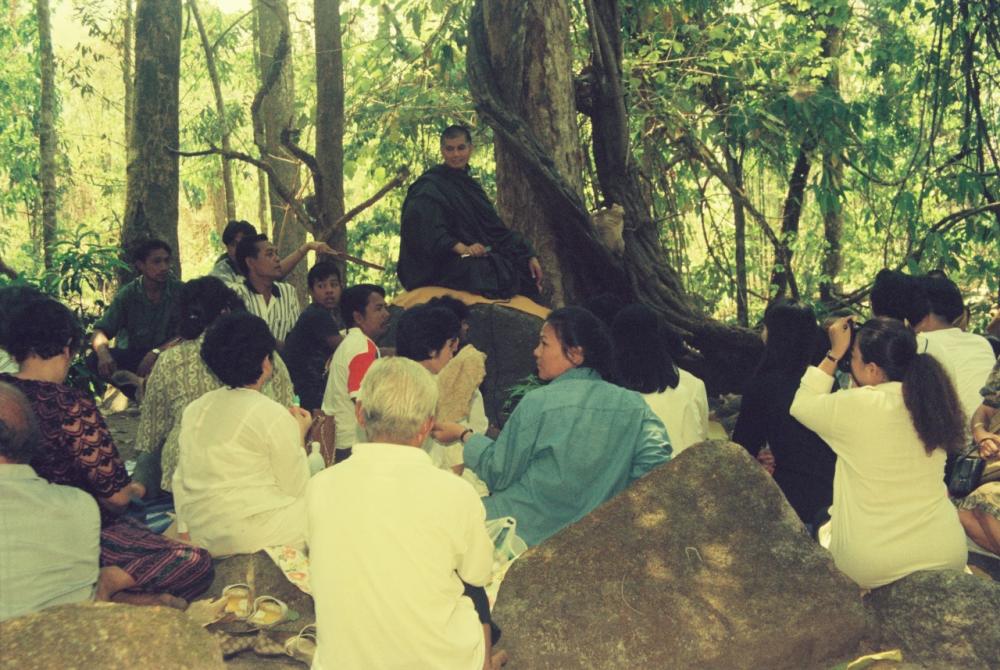 In the event that society is criticizing the monks bow down to pay homage to the former monk Yantra. Understand that they have been disciples for a long time Until now, I have been ordained for many years. become a monk Abbot or primate level but still respects the former Yantra which has influence on relatives who still have unfailing respect
even if it is felt or not will see the image of laymen and monks bowing down like this or if the former novice come out of prison There will be people to worship. Like the former Phrabhavana Buddha Someone said that he was still white. and have disciples to respect It can be called a phenomenon of belief in teachers. no matter how accused I do not believe in a specific group of respected people. or even respect for nuns Raised as a monk, there is still a group of faith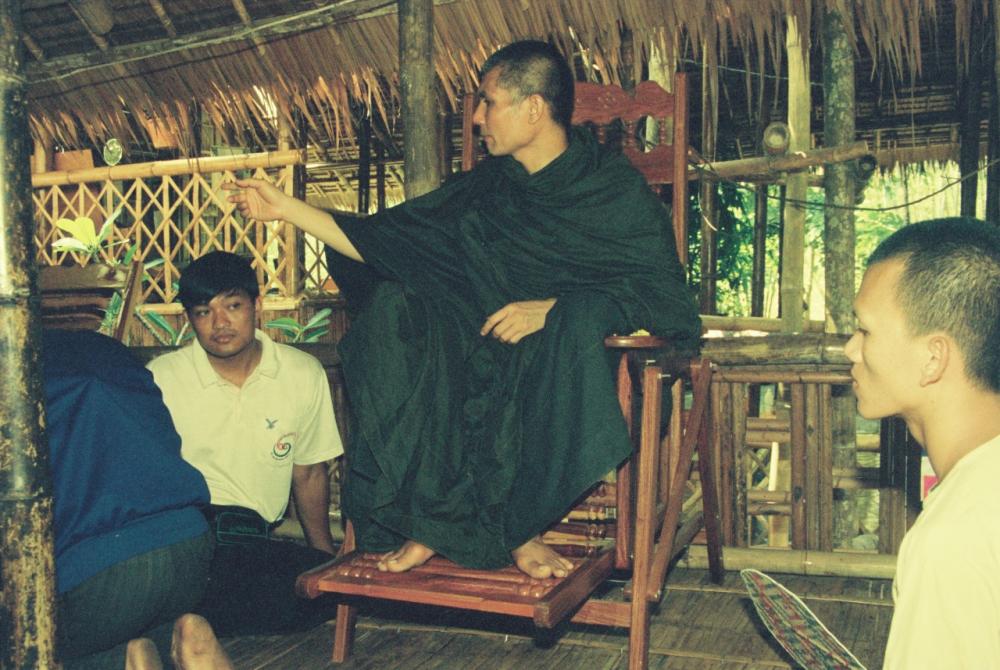 "It's not that Thai people don't have anything to hold on to. But it's a personal cult. when lifting someone up from the faith will believe until the end unwilling to listen and still believe in what you believe which the new generation is not serious about these things Or some people have been taught Buddhism. may feel bad when he saw the monk bowing down to the former lay monk But the progressive boy didn't think anything of it. See it as a personal matter, or perhaps a bit confusing because it's not a familiar culture."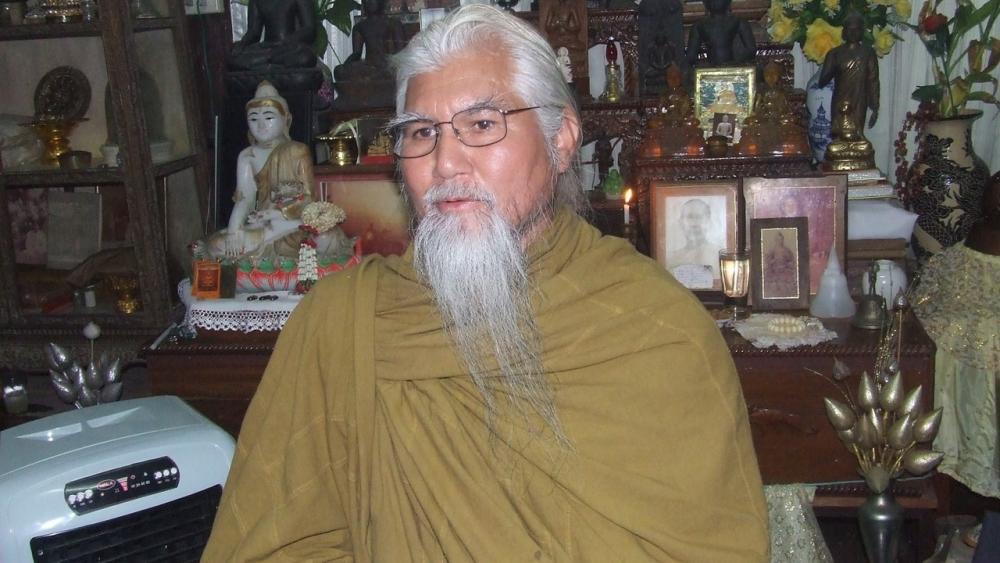 In conclusion, the beliefs of Thai people in this manner still happening in Thai society as long as the way of thinking is still Thai and the practice of the monks has not changed But in this context, it is not unique to Thailand. There are other religions that believe this way. and of Thailand if there is a problem There was no serious investigation. to relieve doubts that should continue to respect the accused monk or not and setting up a clergy to take care of them cannot manage to achieve clear transparency.
In the end, Thai society still revolves around faith and belief. may rarely forget and no doubts were cleared. until finally people may believe in God that is a person who comes out to show faith until people who believe completely do not doubt anything anymore.