It is common to see robots drawing or doing calligraphy. However, the robot that appeared this time is an 'image-generating artificial intelligence (AI) robot' which is different from the existing ones.
TechCrunch reported on the 7th (local time) that Carnegie Mellon University's Robotics Lab introduced a robot called 'Frida' based on artificial intelligence (AI).
According to this, Frida is a model that requires text suggestions and traditional image learning like another image generating AI. However, it is characterized by being able to present a slightly more abstract picture than other models.
When people draw, most people cannot fully predict what the end result will look like. So, I usually start by thinking about the meaning to put in the picture.
The research team said that it is now possible to explain the meaning of the painting and the abstract idea of ​​what they would like the end result to be. It is explained that this intention can be conveyed to the Frida robot in the form of text and images, so that it can take the desired picture.
In addition, a real person has to mix and pour the necessary paint, which the researchers said shows that an ideal cooperative relationship between a robot and a person can be achieved.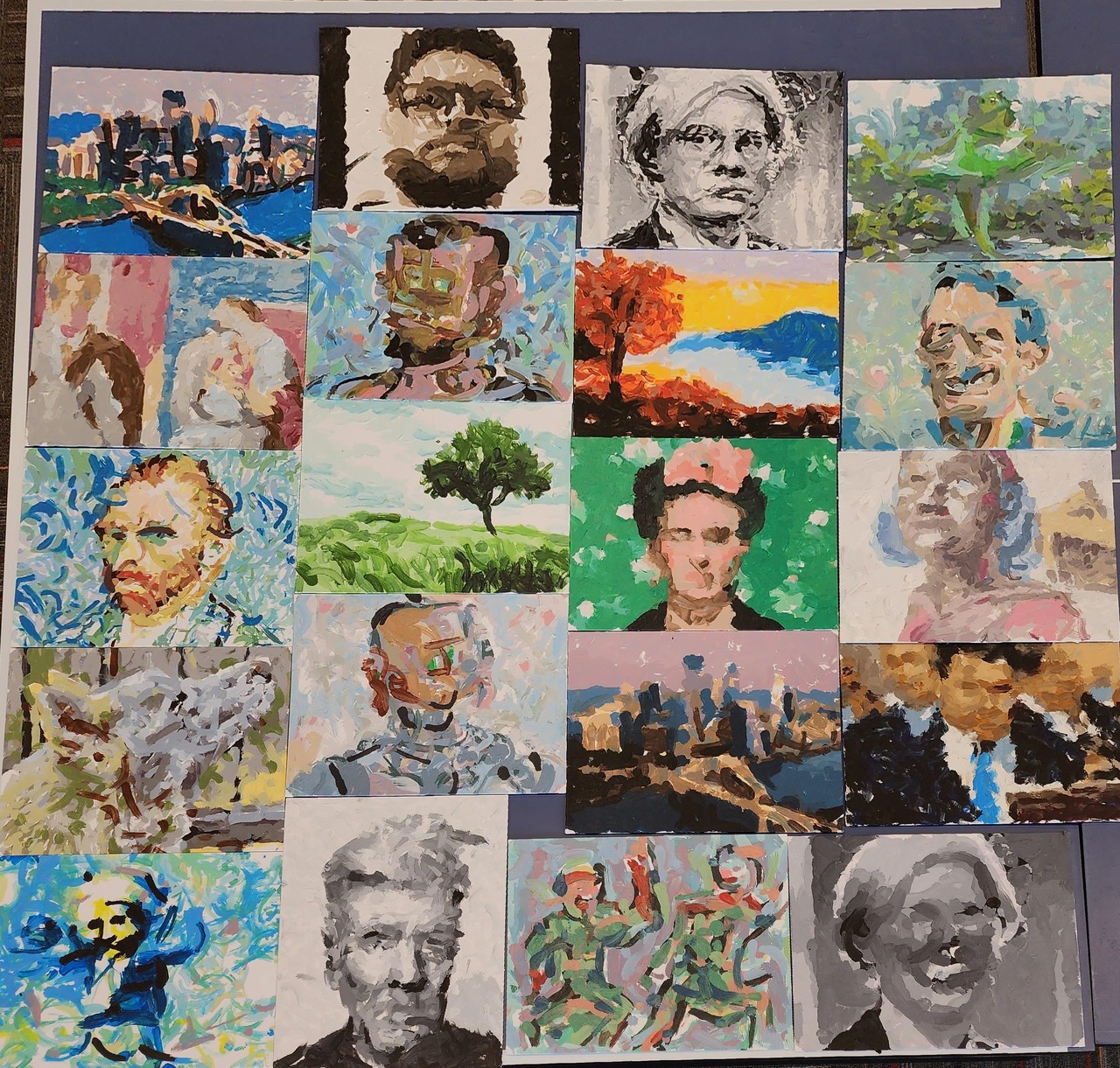 The most interesting part is the imprecision of the system. In general, the goal of robotics is to produce results that are as accurate as possible. However, the system applied to Frida allows for mistakes and they can be corrected. Frida monitors all the progress with her mounted camera and adjusts the picture.
"This is a project that explores the intersection of human and robot creativity," the researchers said in an introductory video released on their YouTube channel. We use running to create real pictures."
Correspondent Juyoung Lee juyoung09@aitimes.com