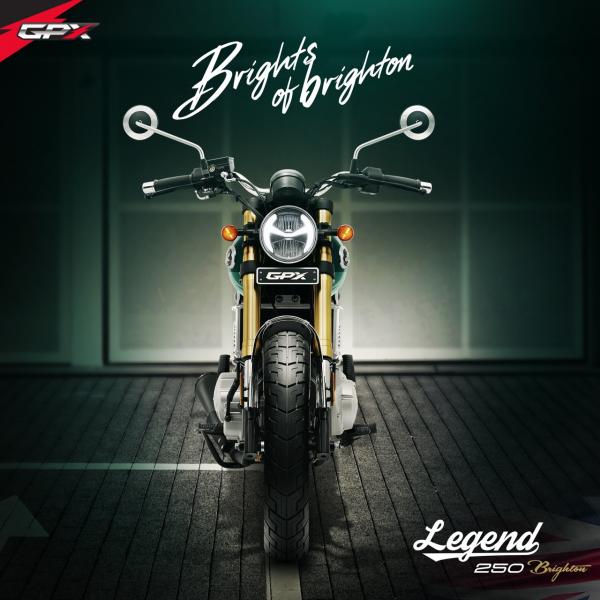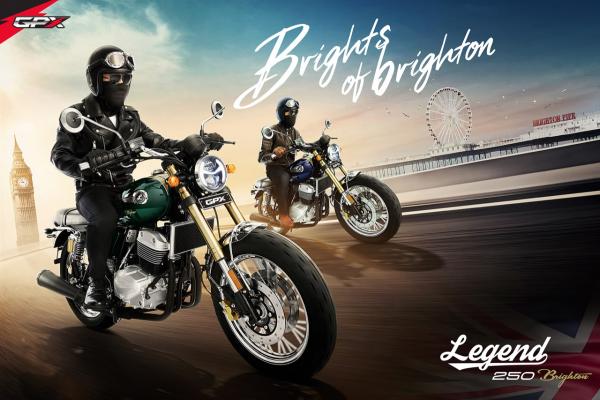 The legendary two-wheeled GPX model made its name, with the car in the code 'LEGEND' used as the name of the brand's classic car family. The code was first created in 2015 and it has received a lot of positive feedback. until able to expand the legendary breed for many generations to the present It is a car that has been well received. From many countries that GPX has already exported to more than 10 countries such as Cambodia, Hong Kong, Malaysia and Japan, making a comeback in this round. It is a continuation of part of the legend of the LEGEND two-wheeler family with the new LEGEND 250 Brighton.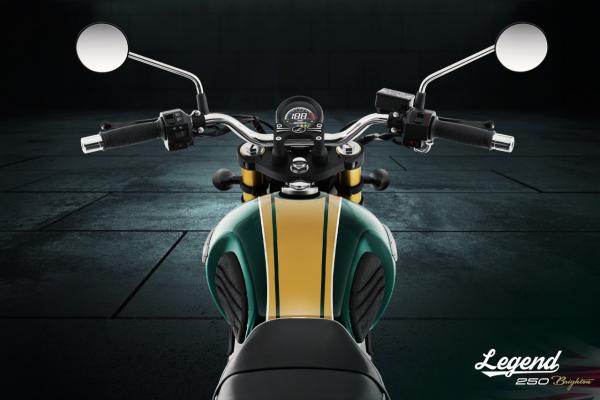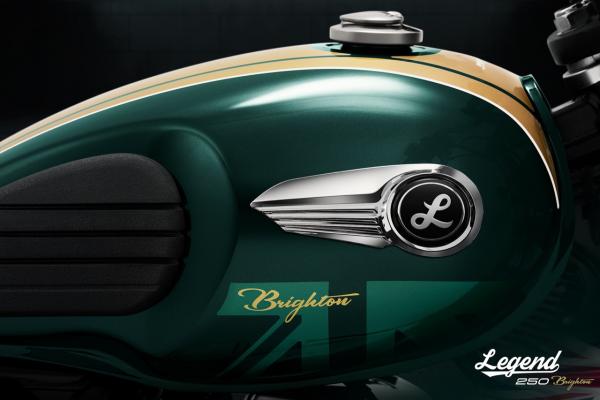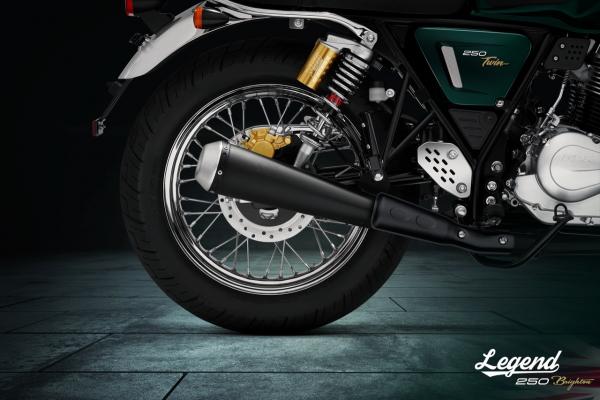 New LEGEND 250 Brighton New concept 'Bright of Brighton' design patterns and colors that reach the mood of the classic old days. With the aura of Brighton's historic beachfront atmosphere with British Green and Deep Blue, sparkling mica. add luxury to the car with contrasting color combinations of gold and chrome Adjust the new look with chrome spoked wheels from the brand UNION.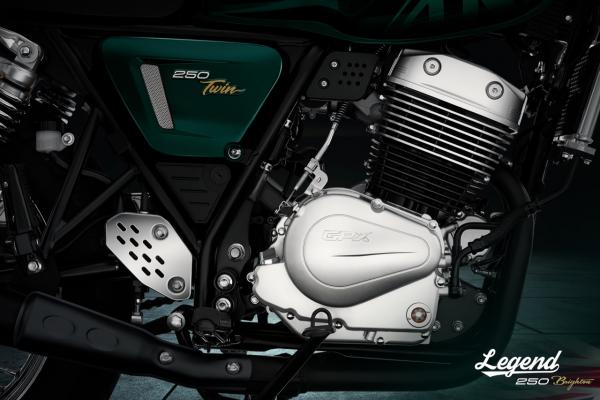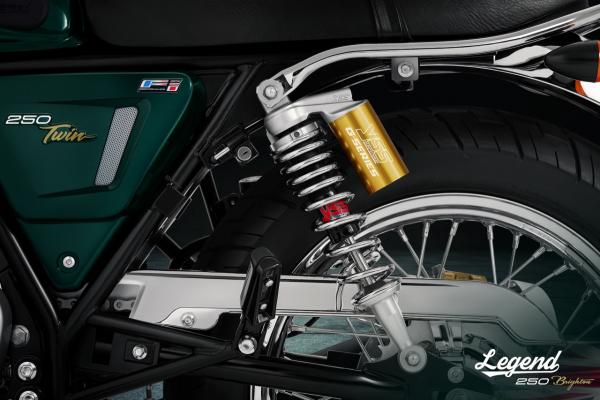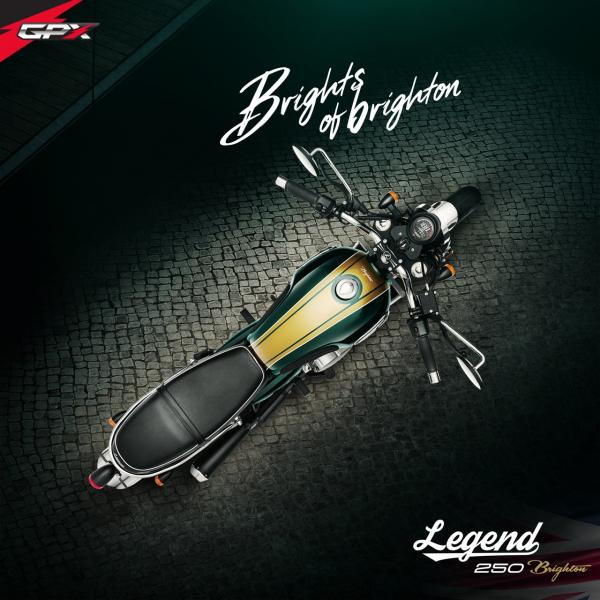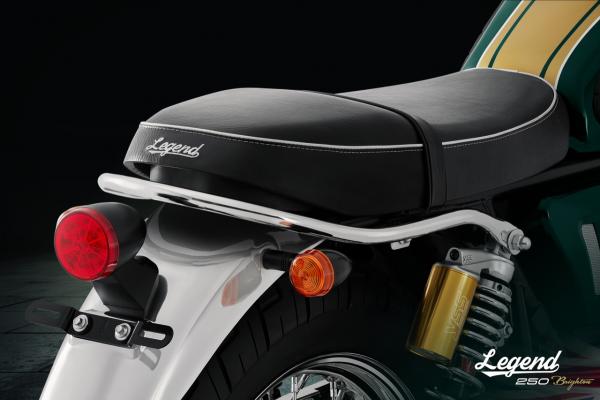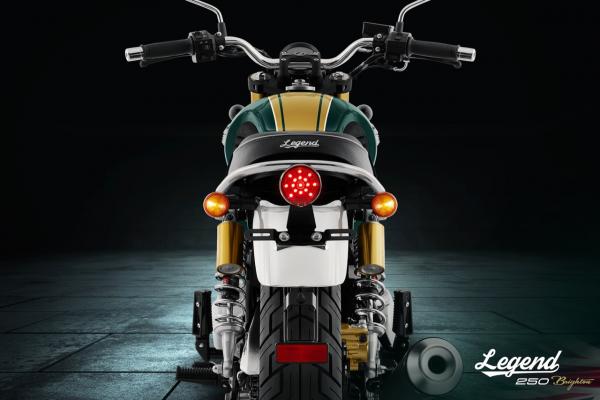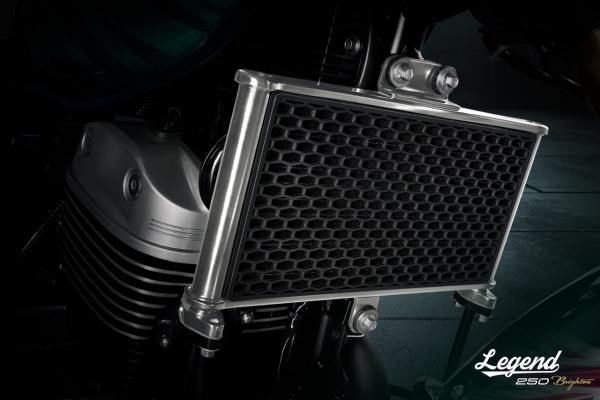 New LEGEND 250 Brighton 234 cc engine, 2-cylinder, 4-stroke, 4-valve engine, powered by GPX-Fi injection technology (Delphi USA brand), driven by chain from the RK chain brand, size 520 with O-Ring, ensures longevity. Lasts longer than conventional chains The handlebars are gripped with a legendary breed-specific hand doll. in degrees that correspond to the arm's length and wide seat Front suspension upside down, upside down cylinder design, gold shock absorbers with double rear shock absorbers from the YSS brand in the G-Series model, which is a gas shock. Separate chamber between oil and gas Use a chrome-colored choke spring with a gold Sub Tank. Inside the Sub Tank is filled with nitrogen gas. Makes the movement of the choke to be smooth. In addition, the choke can also be adjusted for preload. By adjusting the thread, also known as the Threaded spring preload system, it adapts to a wide range of applications.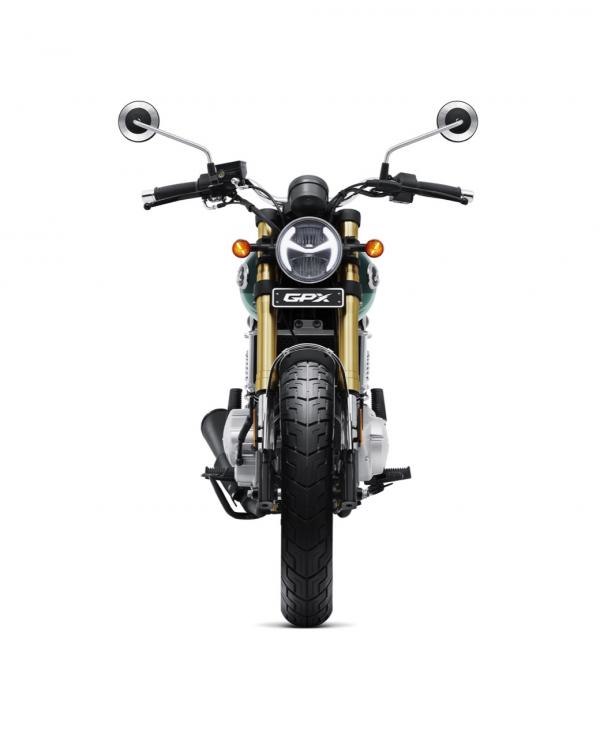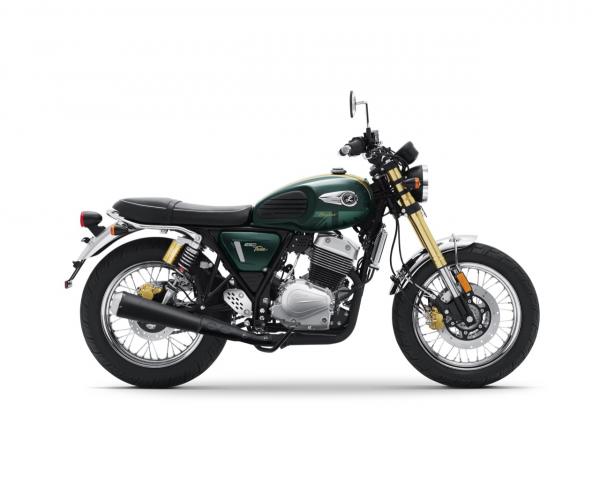 FULL LED headlights and taillights at the front with DRL or Daytime Running Light. The FULL DIGITAL LCD METER meter is designed to be colorful, sharp, with gauges telling information. Front brake system Twin disc brakes, disc size 276 mm, works with 4 pot pistons, rear disc brake, single disc at 220 mm, works with 1 pot piston, 3 year or 30,000 km engine warranty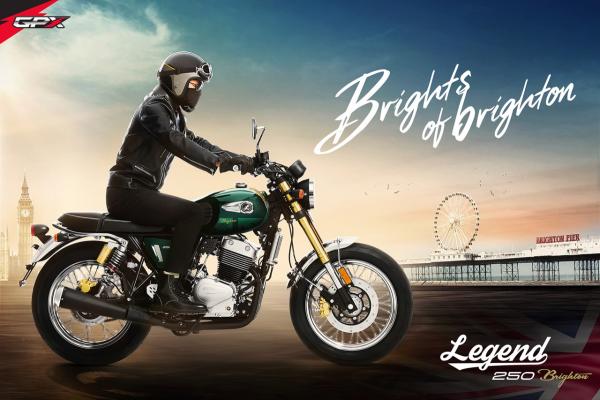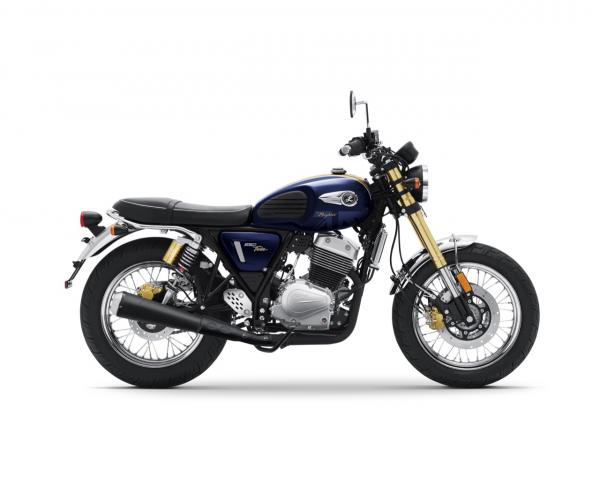 Launch price 86,500 baht with promotion, registration fee and compulsory decree 1,500 baht from today – 31 Dec. 64
GPX LEGEND250 Brighton vehicle information
Brand : GPX (GPX)
Model Name: LEGEND250 Brighton
Concept : Bright of Brighton
engine
Cylinder volume: 234 cc
Engine : 4 stroke
Cylinders, valves : 2 cylinders SOHC , 4 valves
Bore size x stroke: 53×53 mm.
Cooling system: Air cooled + Oil Cooler
Maximum torque: 15 Nm / 6,500 rpm
Maximum horsepower: 16 HP/ 8,500 rpm
Compression ratio: 9.2:1
Fuel system: GPX – Fi injector (USA Delphi brand)
Ignition system : Electronic
Gear system: 6 levels
Clutch system: Wet type, multi-plate stacked.
Starting system: electric
drive system
Chain : RK 520 (O-Ring)
Front sprocket : 13
Rear sprocket: 38
Wheel type : Wire spoke wheel (from UNION brand)
Front tire size: 110/90 (Tubeless)
Rear tire size: 130/90 (Tubeless)
Tire pressure: front 32 psi | rear 40 psi
body structure
Frame type : Backbone frame
Caster angle: 28.5°
Trail distance: 105 mm.
dimensions and weight of the car
Width x Length x Height: 785 x 2,040 x 1,120 mm.
Distance from floor to machine: 180 mm.
Wheel spacing: 1,340 mm.
Height from floor to seat: 790 mm.
Net weight: 156 kg.
lighting system
Headlight : *LED
Daytime Running Light (DRL) : *LED
Taillight/Brake Light : *LED
Turn signal/emergency light : Incandescent lamp
mile boat
Meter type : FULL DIGITAL LCD METER
Suspension
Front shock absorber : Upside Down
Rear Shock Absorber : Double Gas Shock with Sub Tank YSS Brand Model G-Series
Threaded preload adjustment (Threaded spring preload system)
brake system
Front brakes: Dual disc brakes, size 276 mm / 4 pot
Rear brake: disc brake, size 220 mm. / 1 ​​pot
fuel
Fuel tank capacity: 14.5 liters
Fuel: Gasohol 91, 95 or Gasoline 95
Warranty Engine warranty up to 3 years or 30,000 kilometers.
All car colors 2 colors :
British Green (a mixture of Mica Pigment with rainbow sparkles)
Deep Blue (a mixture of iridescent Mica Pigment)