Enter 2021-02-22 02:07 | Revision 2021-02-22 05:39
GS Caltex, which recorded the largest operating loss in history, succeeded in the box office in forecasting demand for corporate bond issuance. Based on a solid financial structure, the company not only defended its ratings amid the declines in credit ratings of competitors, but also became a success as new growth engines in the petrochemical and refining sectors became visible.
According to the industry on the 22nd, GS Caltex succeeded in winning the box office by collecting 200 billion won for 200 billion won recruitment and 940 billion won in the latest demand forecast.
GS Caltex, which is scheduled to issue corporate bonds on March 3, is considering an increase in the issuance amount up to 400 billion won in line with the demand forecast. GS Caltex's corporate bond maturity of 400 billion won will arrive in April.
An official from the IB (investment bank) industry explained, "It seems that investors are interested in the fact that it is the only one maintaining a stable financial structure without a credit rating decline despite the decline in the oil refinery industry's performance last year due to Corona 19."
In fact, as the Corona 19 pandemic continued last year, all four oil refineries recorded operating losses of over 5 trillion won due to weak refining margins below the break-even point and inventory valuation losses linked to a decline in international oil prices. Accordingly, the three major domestic credit rating agencies also adjusted the credit ratings of refiners.
In December of last year, the three credit rating companies lowered the credit ratings of SK Innovation and S-Oil from'AA+ (negative)' to'AA (stable)'. Prior to this, Korea Credit Rating had downgraded Hyundai Oilbank's credit rating outlook from'positive (AA-)' to'negative'.
On the other hand, Shinpyeong 3 has maintained GS Caltex's credit rating as'AA+ (stable)' since November 2016.
Kwon Ki-hyuk, head of Han Shin-pyeong, said, "We are securing a stable financial structure compared to other domestic refineries through conservative business stance despite large-scale operating losses." If this is eased, profit generation output and financial stability indicators are expected to improve rapidly."
GS Caltex's business portfolio consists of oil refining, petrochemicals, and lubricants.
The refining division has the second largest crude oil refining facility in Korea (800,000 barrels per day based on CDU) and a very high proportion of advanced facilities of 34.3% (based on atmospheric distillation process), and the second largest gas station share after SK Energy (end of 2019). Standard 20.5%).
In addition to the oil refining industry, the petrochemical division produces aromatics (1.35 million tons per year of paraxylene, 900,000 tons per year of benzene), synthetic resins (500,000 tons per year of propylene), and lube base oil (25,000 barrels per day) and lubricant products. The overall business stability is very good, such as diversifying the business into the lubricants sector.
In the fourth quarter of last year, the lubricants division showed improved performance compared to the previous quarter, but the deficit expanded again due to weak refining margins, inventory valuation losses, and worsening PX spreads. The consolidated annual operating loss amounted to 9192 billion won, which recorded another operating loss six years after 2014.
This year, oil prices have recovered to pre-Corona 19 levels, and demand for petroleum products is gradually increasing based on the expansion of vaccines and the base effect in 2020. Sluggish supply and demand and the burden of sluggish refining margins continue.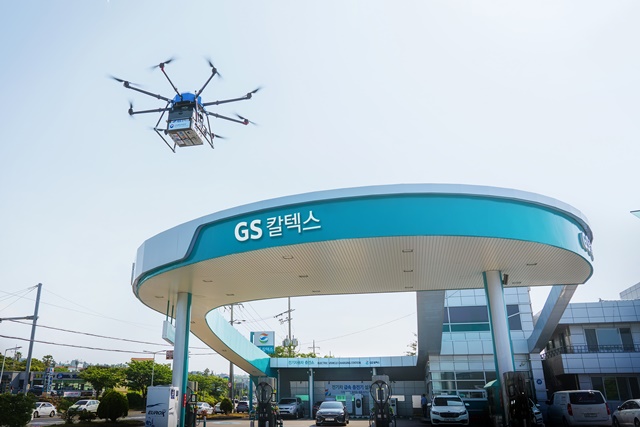 However, if the negative effects of Corona 19 are gradually resolved in the future and the global economy gradually recovers due to the resumption of economic activities in major countries, there is a possibility that the profit structure will stabilize somewhat as oil prices and demand for petroleum products improve.
The spread of PX, a major chemical product, continues to weaken due to large-scale capacity expansions in China, but the trend of PTA expansion ahead of PX products, planned diversification of petrochemical products, and falling raw material prices will contribute to the recovery of profits in the non-refining sector. It is expected to be.
Mi-kyung Song, head of Nice Credit Rating, said, "Along with the recovery of economic activities and economic stimulus efforts in major countries, the burden of supply and demand for petroleum products will be eased, and earnings recovery is expected to be possible gradually, focusing on the refining sector." Profit-generating output will be able to recover."
If the effect of operating the MFC facility scheduled for 2H11 is added to this, the improvement in operating cash output is expected to accelerate.
Since 2018, GS Caltex has been investing in MFC (Mixed Feed Cracker) facilities with a total investment of about 2.7 trillion won.
It plans to secure production capacity of 700,000 tons of ethylene (about 200,000 tons of external sales) and 500,000 tons of polyethylene annually using naphtha, LPG, and by-product gas. It aims for commercial operation in the second half of the year, and through this, the petrochemical product portfolio is expected to expand to olefins.
A GS Caltex official said, "The MFC investment is to build a balanced business portfolio by advancing into the olefin business that has high growth potential and can be expanded to a variety of downstream businesses." It is a long-term growth strategy to pursue sustainable growth in the future, such as diversifying and reducing profit volatility."
At the same time, it is also driving the platform business through a futuristic gas station with the focus of'Mobility + Logistic Hub'.
Last month, GS Caltex submitted three related videos to the American Consumer Technology Association (CTA), which hosts CES, the world's largest consumer electronics and IT exhibition. This included a demonstration of drone delivery and a video of delivering drones to islands away from land.
In addition, it is building an'Energy Plus Hub' that provides mobility services such as car sharing and charging of electric and hydrogen vehicles, as well as general services such as gasoline, car washing, and maintenance. The first model is'Energy Plus Hub Sambang', which opened in Seocho-gu, Seoul last November. In the future, one more will be built in Seoul and Busan.
The official said, "Through the CES2021 exhibition video, I explained the vision for the future of gas stations," and said, "We will continue to discover various business opportunities without limiting the business areas of future gas stations."
In addition, it maintains a very sound level of financial stability.
As of the third quarter of last year, GS Caltex's current ratio was 140%, the highest among the four companies. The average of the four companies is 117%. The debt ratio (95.3%) and debt dependence (41.5%) were also the lowest among the four companies. The average debt-to-equity ratio is 143% and the degree of dependence on borrowings is 77.5%.
Joo-wook Choi, an expert member of the Korea Enterprise Evaluation, said, "In the future, it is expected to improve the operating cash output due to the gradual recovery of the business conditions and the effect of MFC operation, and the completion of related investments will reduce the amount of facility investment to an ordinary level, so it is possible to gradually reduce the debt burden. I expected.
<!–
–>
Press releases and article reports [email protected]
[자유민주·시장경제의 파수꾼 – 뉴데일리 newdaily.co.kr]
Copyrights ⓒ 2005 New Daily News-Unauthorized reproduction, redistribution prohibited
recommendation
Related Articles It's good to read it with the article you just saw!

Vivid
Headline news Meet the main news at this time.

Please enable Javascript to write lively comments.