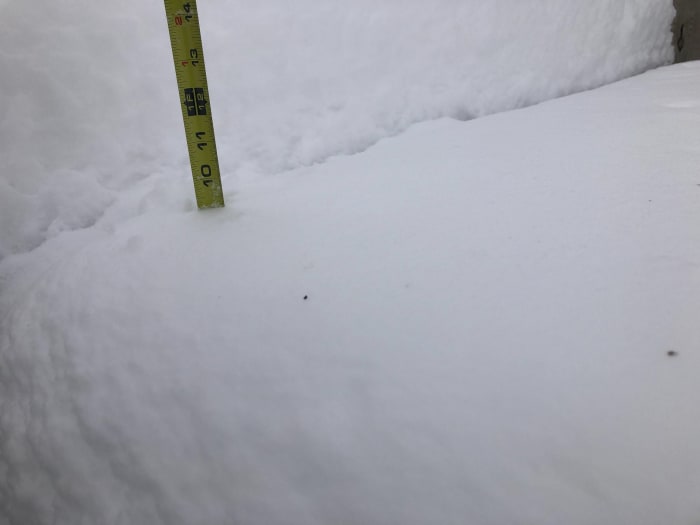 The snow is only wrapped around Minnesota after the latest in the series of winter storms that were added to Snow Snow.
The highest snow totals in the southeastern area of ​​Minnesota with a total of 4-6 inches in the Twin Cities metro area, which includes 5.3 inches (of 12 p.m.) at BPA Airport.
Here's a list of snow leaders throughout the state with this storm.
12.3 inches – Goodview
12 inches – Spring Grove
11.5 inches – Pickwick
10.8 inches – Brownsville
10.5 inches – Caledonia
10 inches – Winona, Houston
9 inches – Rushford
8.5 inches – Kasson
8.2 inches – Money Cash
8 inches – La Crescent, Onalaska, Wabasha
7.8 inches – Douglas
7.5 inches – Rochester
6.5 inches – Byron
6.3 inches – Maple Grove
6.1 inches – Mendota Heights
6 inches – Burnsville
5.8 inches – Otsego, Montrose
5.5 inches – Rapids, Plymouth, Oak Grove, Osseo, Anoka, Lochville, Woodbury, Red Wing
5.3 inches – Minneapolis-St. Airport Paul
5.2 inches – Monticello, New Ulm, Plainview
5 inches – Circle Pines, Mankato, Minnetonka
You can check all of the snow totals in Minnesota just here.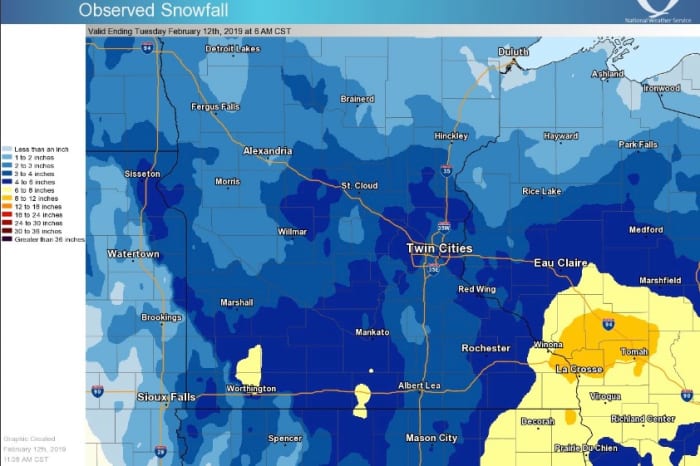 With snow still falling earlier on Tuesday, the meteorologist Todd Nelson tweeted now the BP Airport has a 14 inches snow at ground, most of its time during the winter since 2014.
The latest snow on the Twin Cities (BPA Airport officially) hit the 20-inch mark in February. The Universal Airport record is at 26.5 inch Members Airport set in 1962, so 2019 has a reasonable chance to build the best place.
.
Leave a comment