At the APAC Autumn Product Launch event, HUAWEI brought the MateBook 14s to the official Thai price. The highlight comes with a lightweight design, weighing only 1.43 kg in full specifications. Powered by Intel 11th Gen CPU, touchscreen display, refresh rate 90Hz, pre-order today. Get it. HUAWEI FreeBuds Pro wireless headphones worth 5,499 baht.
HUAWEI MateBook 14s Comes with a 14.2-inch screen, screen ratio 3:2, screen-to-body ratio of 90%, ultra-slim bezels on all 4 sides, 2.5K resolution, supports refresh rates of up to 90Hz and 100% sRGB color display can be adjusted. Between 60 – 90Hz, just press the Fn + R button, this notebook also uses a touchscreen display, supports up to 10 touch points as well and pushes the brightness up to 400 nits.
It's powered by an Intel Core i5 / i7 11th Gen CPU and Intel Iris Xe graphics card, coupled with up to 16GB of LPDDR4X RAM, up to 1TB of NVMe PCIe SSD storage, and a Jet Cool cooling system that delivers better heat dissipation. % helps to keep the device from overheating from heavy use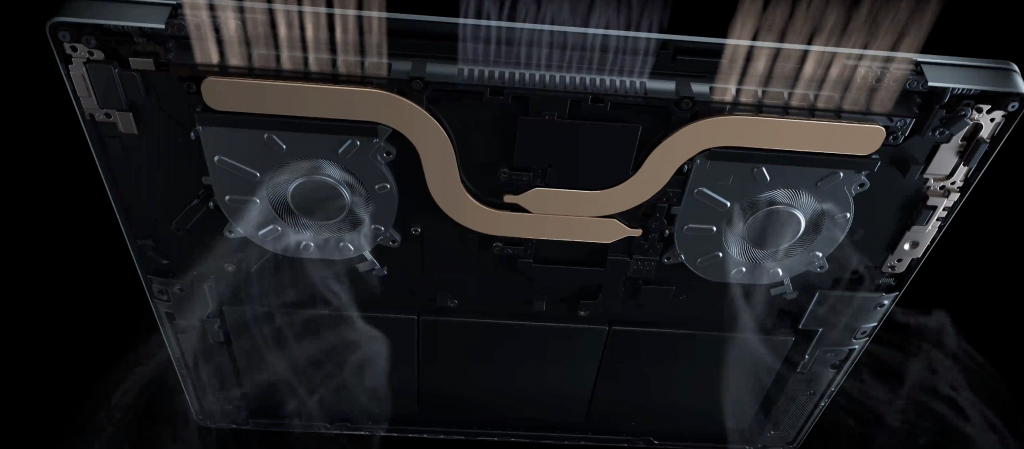 HUAWEI MateBook 14s There are 4 speakers with a total of support for the system. HUAWEI SOUND designed to enhance the experience of various content with realistic surround sound, tighter bass and clearer high-end sound. In addition, there are 4 more microphones for receiving conversations around 5 meters and there is an AI Noise Cancellation system to cut noise as well.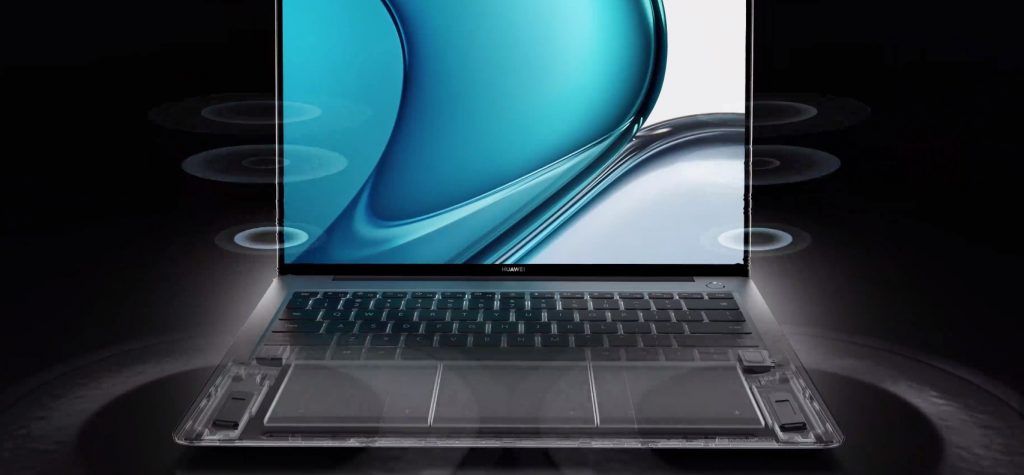 60Wh battery, easy to use, supports fast charging 90W through port USB-C Increase comfort in carrying because the charger can be used with mobile phones and tablets. There is no need to carry a lot of things.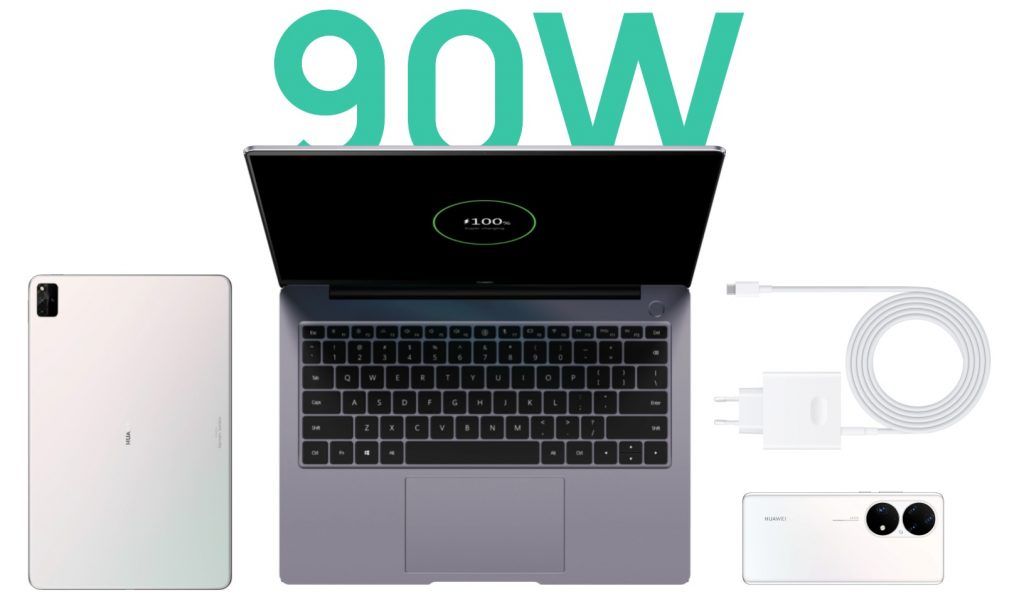 Specifications of HUAWEI MATEBOOK 14S
14.2 inch touch screen, 2.5K resolution (2520 x 1680), refresh rate 90Hz
CPU : Intel Core i5-11300H / i7-11370H
GPU: Intel Iris Xe Graphics (onboard)
RAM (LPDDR4x) : 8GB / 16GB
Capacity (NVMe PCIe SSD) : 512GB / 1TB
Webcam : Support 720HD video recording
Connectivity: WiFi IEEE 802.11a/b/g/n/ac/ax (2.4/5GHz), 2×2 MIMO, WPA/WPA2/WPA3, Bluetooth 5.1
Ports: 2 USB-C (1 top model is Thunderbolt 4), 1 USB3.2 Gen 1, HDMI, 3.5mm headphone jack
Sound system: 4 speakers, 4 microphones
Battery: 60 Wh, supports 90W fast charging via USB-C
Windows 10 Home system (Windows 11 upgradeable)
Size / Weight : 313.82 x 229.76 x 16.7 mm. / 1.43 kg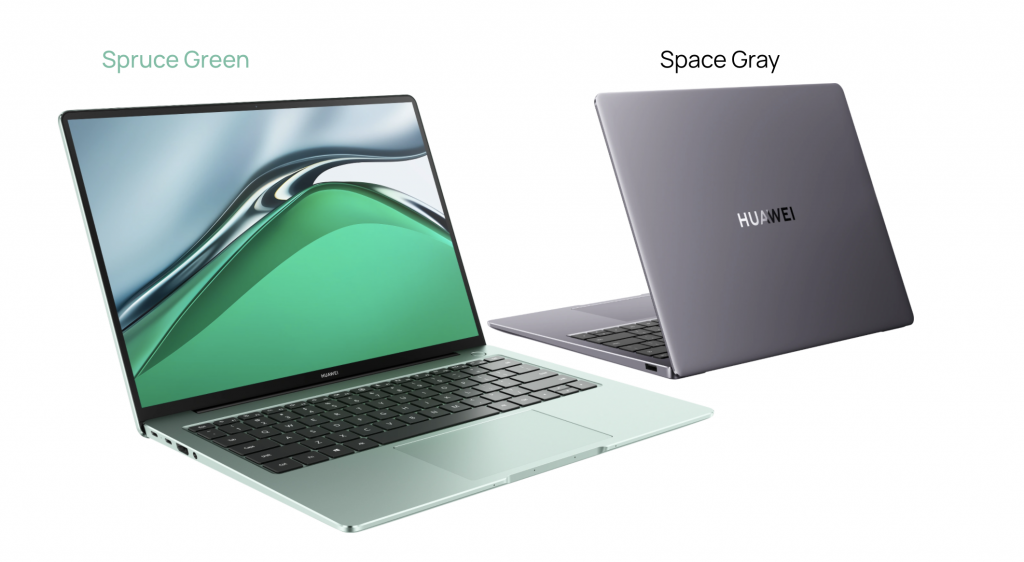 HUAWEI MateBook 14s The machine is made of aluminum material. But has a super slim design, only 16.7 x 229.76 x 313.82 mm and weighs only 1.43 kg. Available in two colors: Space Gray and Spruce Green.
price and release date
HUAWEI MateBook 14s It will be open for pre-orders from October 28 to November 12. Pre-orders from that time have been received. HUAWEI FreeBuds Pro, priced at 5,499 baht, free of charge. The HUAWEI MateBook 14s is available in both versions. namely
Model 16GB + 1TB EVO Touch Screen Price 55,990 baht
Model 8GB + 512GB Touch Screen Price 40,990 baht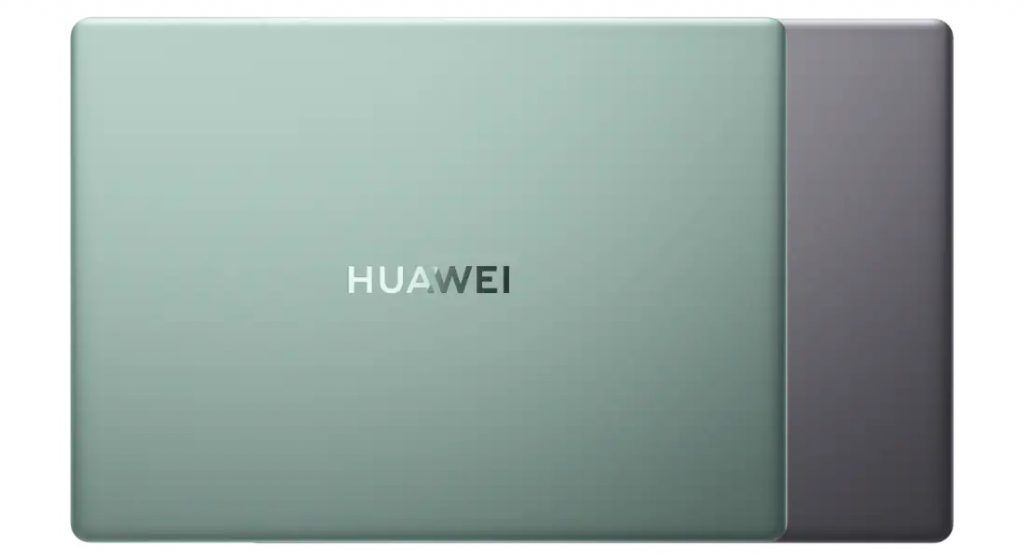 In addition, HUAWEI has also brought the MateBook 14 to open for pre-orders as well. From October 28 – November 12 in the 8GB + 512GB model, priced at 33,990 baht, book today and get a free bag worth 2,490 baht.