Increasing the number of young people with experience in turnover
Half of the companies "make extra effort to catch the MZ generation"
Expert "The concept of'lifetime work' disappears"
Editorial comment How is your youth being remembered? From teenagers to college students and office workers, we deliver the joys and sorrows of'youth', such as their own worries and laughter.
[아시아경제 허미담 기자] # Mr. Kim, a 20-year-old employee who works for an advertising company, decided to leave the company one month after joining the company. Mr. Kim said, "In the recruitment announcement, the'work-life balance' (work-life balance) was thoroughly observed and the company organization was horizontal. So I entered the company with anticipation, but the reality was completely different." There were a lot of times, so I was forced to work overtime." "I thought it would be better to quit soon if I was going to quit. Wouldn't it be better to get another colleague who is passionate about work at the company level?" he asked.
As the job market is frozen due to the prolonged COVID-19 outbreak, the number of young people preparing to change jobs or start a business as soon as they enter the company is increasing. They found that even though they had a difficult job, they pointed out the poor working environment and low pay, and decided to change jobs. Unlike the older generation, where the concept of'lifetime work' was firm, experts say The young people analyzed that they were less afraid of leaving a job.
Aunt Lee, in her twenties, recently quit her job because of her boss. He said, "I had too much work so I didn't have my daily routine. I worked at home after work due to the heavy workload. That didn't mean that I was paying a lot of wages. I wasn't happy on the payday, but I thought'I worked so hard to get this money'," he said. I decided to leave the company after entering this first."
It turns out that there are not a few young workers like Lee who decide to change jobs. According to a survey conducted by the Korea Youth Policy Institute of 3224 young people, 46.0% of the young people who had work experience had job change experience. Of these, 55.5% of respondents turned over two or more times, and 15.0% of those who had turned over four or more times.
'In-house welfare benefits such as wages' were the highest at 23.9% as the reason for the turnover. Next ▲Working environment (20.4%), such as workplace bosses, etc. ▲Household assessments such as child-rearing and housework (16.1%) ▲Aptitude and skill mismatch (14.0%) ▲Safety (11%) ▲Personal development (7.7%) ▲Personal business (6.2%) ) In order.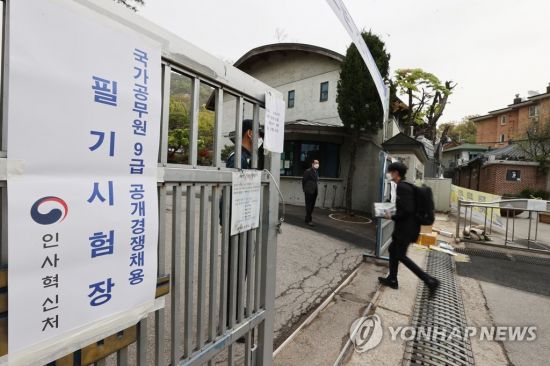 On the other hand, the situation was not much different for the so-called'God's Workplace' because of its stability. According to the report on the '2020 Public Service Life Survey' published by the Korea Institute of Public Administration at the beginning of this year, 31.1% of the surveyed public officials (4339) answered that they are'willing to change their jobs'. In particular, 38.4% of public servants in their twenties answered that they are willing to change their jobs.
Even in online communities, it is not difficult to find articles stating that they want to give up public officials who have passed through high competition rates.
One netizen said through a school instructor-related community on the 27th, "I was an English instructor at a large academy until 2019. However, other large academies built around and overlapped with Corona 19, so I left the school in January last year," Opened.
"After studying desperately, I got on the civil service exam and I've been working in the town office since last October." It is harder than ever to deal with 80-100 civilians alone every day. Even today, Jinsang, a civilian, threw a book holder and was hit in the arm. "I regret it because the work of a public servant doesn't match my tendency," he confessed.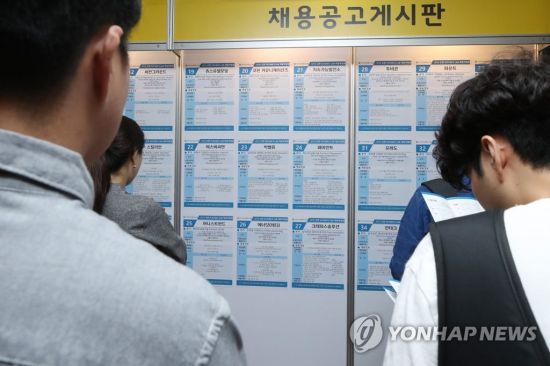 As young people leave frequently, it turns out that some companies are making extra efforts for their long-term service. As a result of a survey conducted by'people' of 271 companies, it was found that 49.1% of all companies are trying to secure MZ generation talent.
These are specifically ▲Creating a free and comfortable working environment (51.9%, multiple responses) ▲Warabell Follow the way of working (48.9%), ▲ Formation of a corporate culture that respects individual tastes (39.8%) It was investigated that they are making efforts such as.
Experts analyzed that when a job does not meet expectations, younger generations decide to leave relatively more easily than older generations.
Kwak Geum-ju, a professor at Seoul National University's Department of Psychology, said, "If the job they are currently attending does not meet their expectations, they tend to move to another job with more favorable conditions." "I can't stand it and try to change my job." He added, "In the case of young people who do not like to be entangled in something, the fear of leaving a job is less than that of the older generation," he added.
Reporter Mi-dam Heo [email protected]
.