Monday, 18 October 2021, 1:32 p.m.
Check it out here! The top 10 COVID-19 cases in Thailand 'South' is still heavy – 'Muang Khon' has moved to number 3
October 18, 2021, the page "COVID-19 Information Center" reports the situation of the epidemic of Covid-19 that there are 10,111 new cases today, 1,793,812 accumulated confirmed cases since 63. 10,612 cases, cumulative recovery since 63, at 1,668,250 cases, 107,226 patients, 2,831 severe cases (644 ventilators)
There are 63 additional deaths, cumulative deaths since 63, at 18,336 deaths today, 63 of which are 39 males and 24 females aged 17-97 years in the area. Bangkok has the highest number of 9 cases, but 21 people have died in the south.
The top 10 provinces with the highest number of new cases of COVID-19 in the country are as follows:
1.Bangkok 1,046 cases
2. Yala 756 cases
3. Nakhon Si Thammarat 615 cases
4. Songkhla 579 cases
5. Pattani 502 cases
6. Narathiwat 466 cases
7. Rayong 402 cases
8. Chonburi 354 cases
9. Chiang Mai 314 cases
10. Samut Prakan 247 cases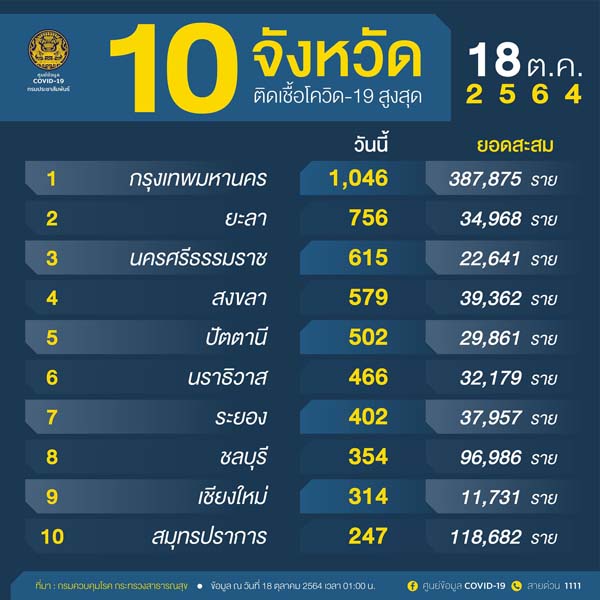 Among the top 10 provinces with the number of COVID-19 cases In the new country, Bangkok was at 1,046, a slight decrease from yesterday's 1,065. Interestingly, 2-6 is still a group of five southern provinces, namely Yala, Nakhon Si Thammarat, Songkhla, Pattani and Narathiwat. .Nakhon Si Thammarat With 615 confirmed cases, an increase from 519 yesterday, moving from fifth place yesterday to third place in the country. (Read related news: Check here! The top 10 Covid-19 cases in Thailand. '5 southern provinces' is still heavy – 'Chiang Mai' moves to the top ten)
For the total of 10,046 new domestic infected cases by region, the number is as follows: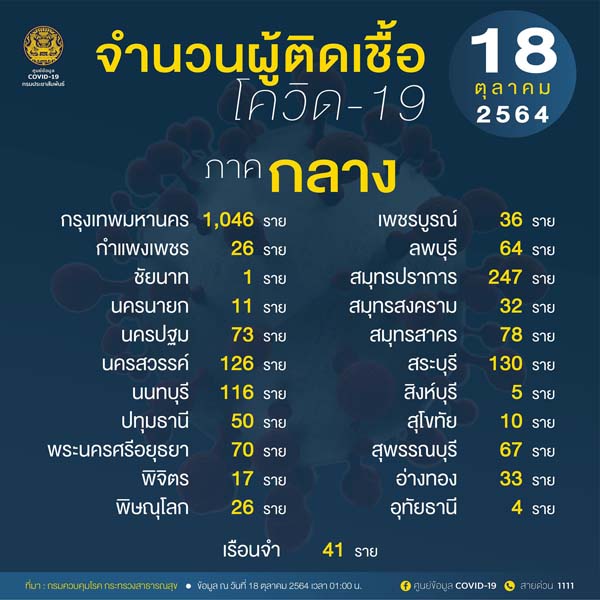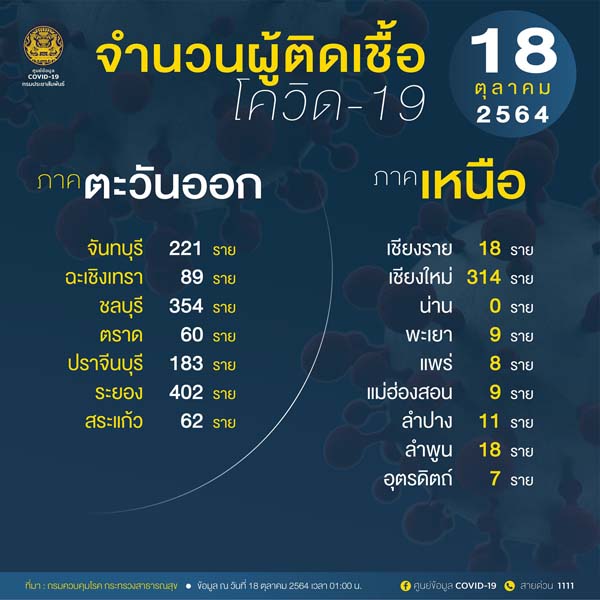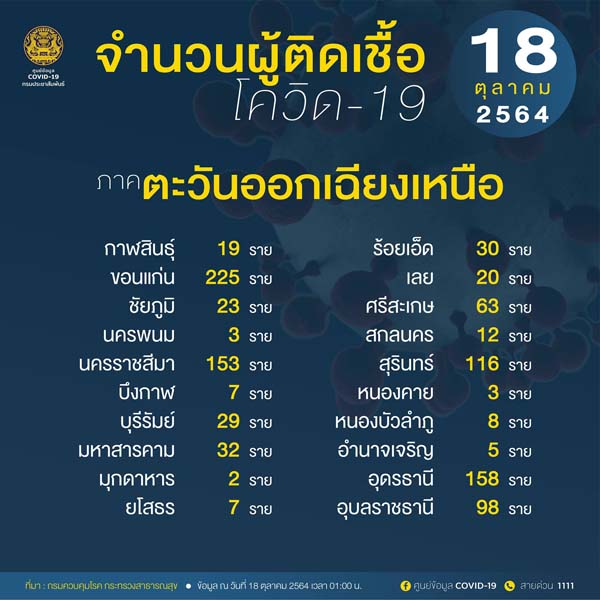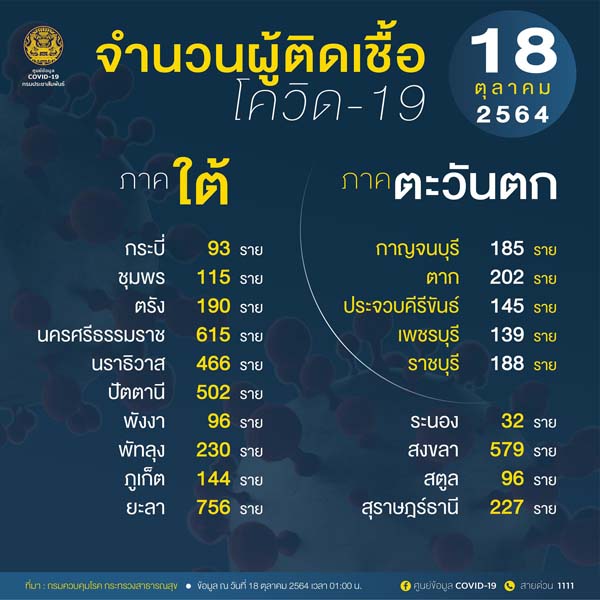 -005
.