IQiyi teamed up with Elephant Point to create a new release model "Bang!"Youth" as a test of water released on December 11
International Online News: On November 19th, iQiyi and Daxiang Point held a press conference in Beijing, announcing that they have reached a strategic cooperation. The two parties will jointly launch innovative releases for young creators to open up the entire life cycle from offline to online Service model; at the same time, the two parties also announced that they have reached a full-film content support cooperation with the domestic cutting-edge film label factory, Gate Pictures, and the FIRST Youth Film Festival will also become a strategic support platform for both parties. At this year's FIRST Youth Film Festival, the highly praised movie "Bang! "Juvenile" will be the opening film of the iQiyi X Elephant Screening Strategic Cooperation Program, which will be screened in theaters nationwide on December 11.
Photo courtesy of the organizer
Young film creators often face the same dilemma: after hardships have finished filming the film, but because they cannot find a publicity company and cannot pay the publicity fee, film distribution becomes a problem. Even though many high-quality films have received attention and recognition in major film festivals at home and abroad, they have been unable to meet the audience on the big screen due to the issue of announcements. This market pain point that has plagued young film creators for many years is precisely the problem that iQiyi and Daxiang Dianying have reached a strategic cooperation to try to solve fundamentally.
Wu Feiyue, founder and CEO of Dian Ying, said that the strategic cooperation with iQiyi will greatly enhance Dian Ying's online distribution capabilities, provide high-quality and unique distribution services for film producers, and solve common problems in the past. The problem of pain points. "This cooperation can help the filmmakers get through the entire offline and online promotion process, and it can really increase the film's box office revenue, online copyright revenue, and the share of online on-demand. For some of the relatively small-scale focus films that require intensive cultivation. This is especially important for literary and documentary films created by young directors."
Song Jia, general manager of iQiyi Film Center, revealed that the strategic cooperation goal of the two parties is to jointly provide online and offline joint publicity and distribution service solutions that meet the "industry best choice" standard, and help young directors to open up offline and online distribution channels. Expand brand influence.
On the same day, a list of films selected for the first batch of cooperation programs was also released, including "Bon! "Youth", "Love Poems", "Why Singing Slow in Half a Beat", "Back to the South", "Hannah Summer", etc., are all new art films created by young directors in the past two years.
Among them, the film "Great! As the blockbuster opening film of the strategic cooperation of iQiyi X Elephant Click, "Youth" is officially scheduled to be released nationwide on December 11. The film was well-received at this year's FIRST Youth Film Exhibition and won two awards, "Best Documentary" and "Audience Choice Honor".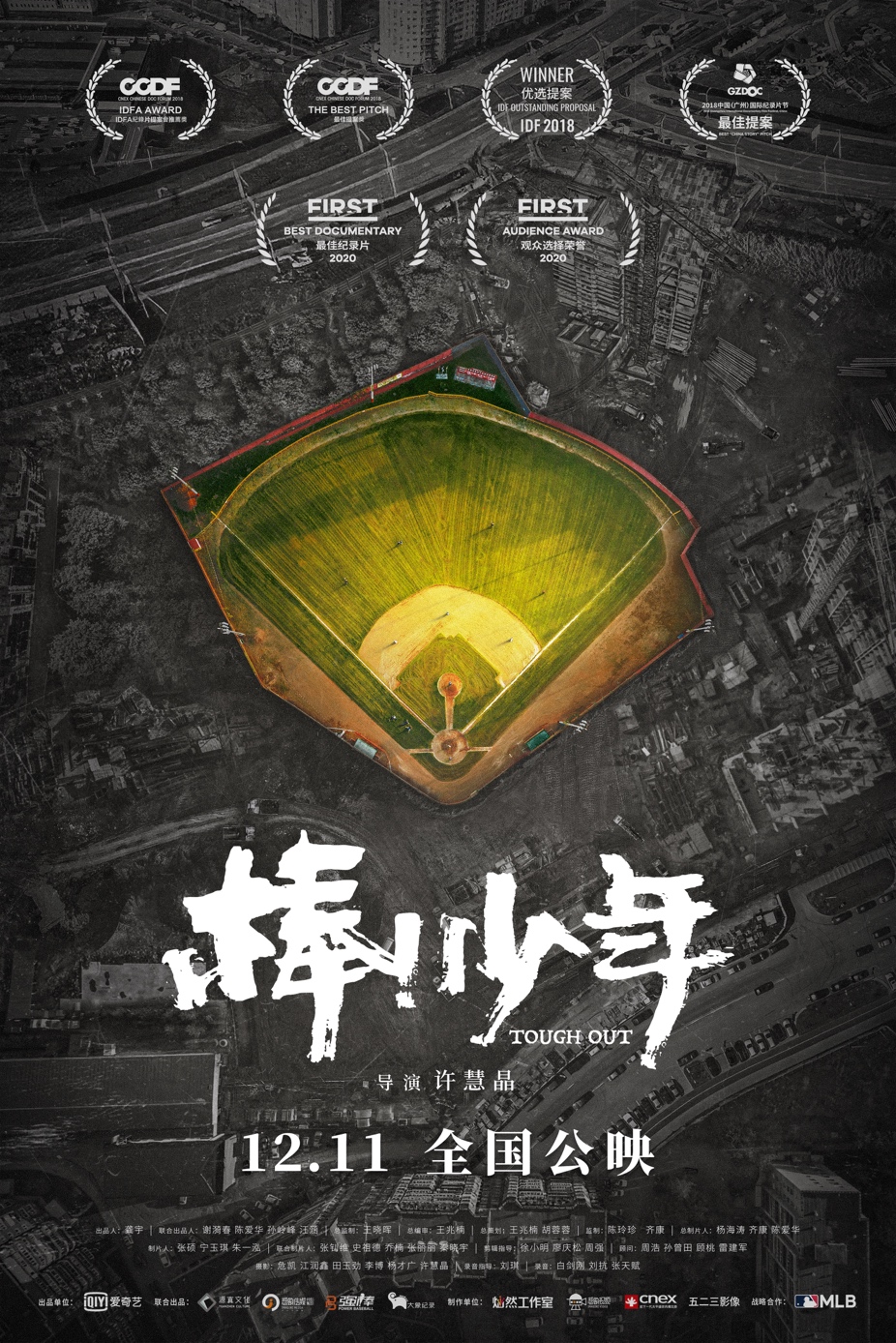 "Baton!Image courtesy of "Youth" poster
It is understood that "Great! The shooting of "Youth" lasted two years and the editing took nearly three years. The movie shows a group of youthful portraits with vigorous vitality: A group of distressed teenagers with a heavy burden of life are selected into a special loving baseball base to receive devil training by former Olympic national player Sun Lingfeng and 70-year-old legendary coach "Master" Zhang Jinxin. Baseball brings them long-lost blood and dreams, and the teenagers also hope that baseball can change their destiny. Many difficulties are waiting for them. Until one day, the teenagers finally ushered in the opportunity. They will fly to the United States and represent China on the top of the world's Little League. The film Douban currently has a score of 8.8 points. Since the FIRST film festival, "Great! "Youth" has been highly recommended by a large number of celebrities and film critics.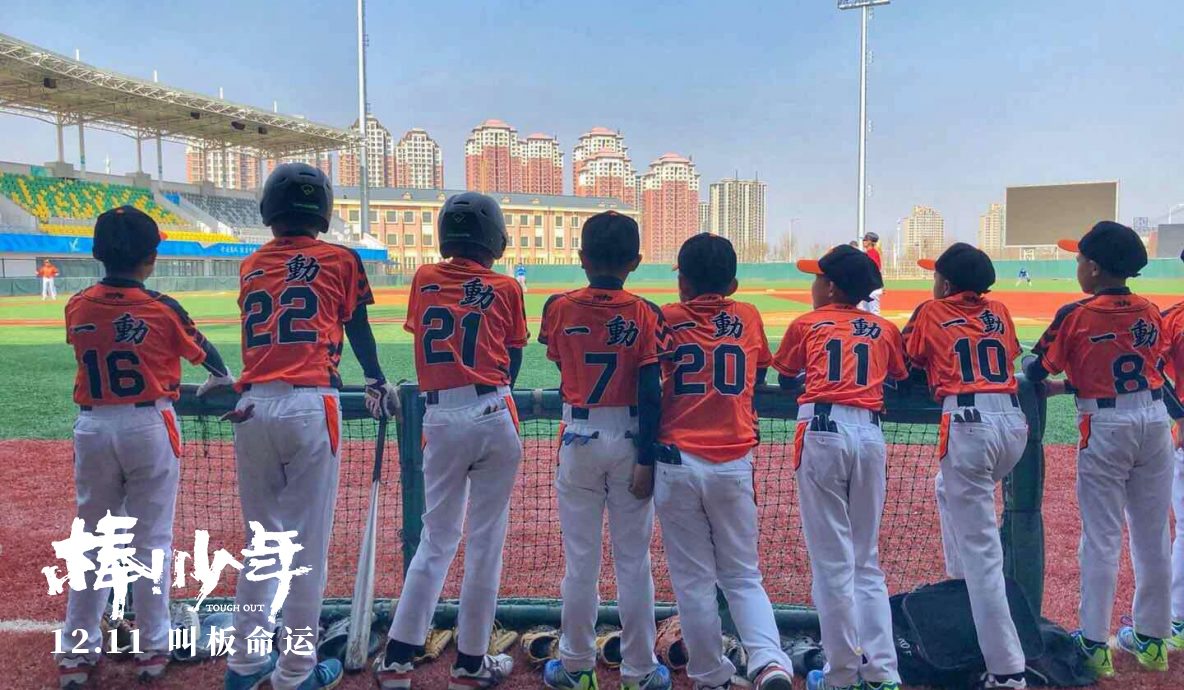 "Baton!Photo courtesy of "Juvenile" drama
"Baton! "Youth" is a rare domestic movie that uses baseball as the medium. For the post-80s and post-90s audiences, the childhood memories of the Japanese animation "Baseball Hero" laid their basic impression of baseball: gentleman, elegant, handsome, and quite ornamental. The director Xu Huijing is also a fan of "Baseball Heroes", "Awesome!" Many of the storyboards, field scheduling, and audio-visual format of "Youth" have the influence of this Japanese animation.
It is reported that the movie "Great! "Youth" will be officially released on December 11.

Picture provided by the organizer of the cooperation plan
.