Controversy has arisen after it became known that the airline had refused to board a passenger with autism symptoms.
On the 29th, Mr. A posted on his personal blog, revealing the story of boarding a Korean Air flight with his adult son with autism symptoms and having to disembark before takeoff at the request of the captain.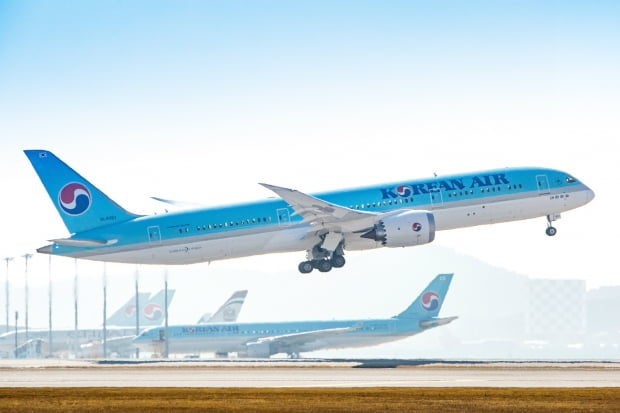 On the 26th, Mr. A boarded the Korean Air flight from Frankfurt Airport to Incheon International Airport with his son. He wrote, "I revealed that I was autistic at the time of check-in, and in the boarding room, I got on board repeatedly saying, 'My son has autism'."
He continued, "I thought the child would have been surprised because the child was frustrated, so he ran outside. I was relieved first because I had adapted to the situation."
Nevertheless, Mr. A said that he gave him medicine in case of any unforeseen circumstances, and that his son got up from his seat a total of 4 times and went around. However, he claimed after a while that he was told to get off the crew even though he wasn't yelling or doing anything unusual.
Mr. A said, "He is a controlled child and he said he would sleep soon after taking medicine, but he said, 'Once the captain makes a decision, he cannot change it.'" He said, "It was absurd. Does it make sense to get kicked out because of something?" he said.
In the end, Mr. A, who got off the plane with his son, said that in the refund inquiry process, he was told that he had to pay 220 euros per person, a total of 440 euros, as a penalty. He lamented, "Does it mean that you have to become a real Woo Young-woo to appear in society?"
Regarding the incident, Korean Air said that it does not impose any boarding restrictions on passengers with autism spectrum. He said he did not respond to the request.
It was decided that the decision was taken in consideration of the fact that the passenger's companion, who is the guardian, tried to stop it, but it was impossible to sit down, and the passenger had a problem in following the guardian's control, which could adversely affect the safety of the aircraft and passengers during operation. to be.
In this case, Korean Air will not apply the general ticket refund penalty rules, and will refund the unused tickets of the passengers in full without penalty.
Kim Soo-young, reporter at Hankyung.com [email protected]