Northeast Asia is experiencing an unusual cold wave. As well as Korea, mercury stocks in Japan and China fell to the lowest level for around 10 years. It is an analysis that the cold air that should be in the Arctic has come down to the Korean Peninsula due to the influence of global warming.
First, the Korea Meteorological Administration issued a special cold wave warning on the 24th and informed citizens of the risk of freezing such as water pipes. The temperature dropped to minus 16 degrees in Seoul and minus 25 degrees in Cheorwon, which borders North Korea. Seoul recorded minus 16.8 degrees at 5 am on the 25th.
In Jeju Island, flights were canceled due to strong winds on the 24th, the last day of the Lunar New Year holiday, and about 40,000 tourists were stranded.
In North Korea, temperatures in the northern interior are expected to drop to around 30 degrees below zero. According to foreign media, the North Korean Meteorological Administration predicted on the 21st that a cold wave would rage until the 25th. On Chosun Central TV, an official from North Korea's Meteorological Ministry predicted that the temperature in the Baekdu Mountain area would drop to minus 41 degrees and said, "This will be the worst cold in 23 years since 2001."
According to Chinese state media, the temperature in Mohe City, the northernmost province, dropped to minus 53 degrees Celsius on the 22nd. the lowest ever The temperature in this area has been below 50 degrees for three days in a row.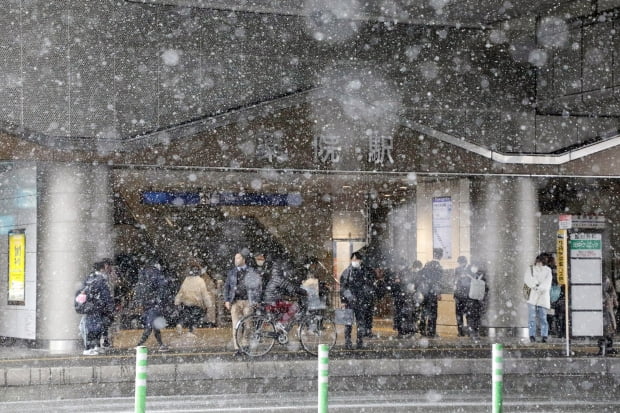 Japan is facing heavy snowfall. According to the Japan Meteorological Agency, up to 90 cm of snow could fall in northern Hokuriku, Japan. It is expected to reach 70 cm in the Kanto Koshin region northwest of Tokyo and Kinki and Chugoku regions in central Japan, and 60 cm in the northeastern Tohoku region.
Vehicular traffic may also be restricted until the 26th due to heavy snow. Japan's Ministry of Land, Infrastructure and Transport announced that "the worst cold will come this winter" and "refrain from going out unless absolutely necessary." The Nikkei reported that Japan is expected to record the lowest temperature in 10 years across the country by the 26th.
The cold wave that hit Northeast Asia came from Siberia. The cold air trapped in the sky over Siberia was pushed all the way to China, the Korean Peninsula, and Japan. The cold air over the Arctic is blocked by the jet stream, a westerly wind that blows between mid latitudes. However, as the Arctic warmed due to global warming, this jet stream weakened, and the cold air flooded and came down to the Korean Peninsula.
However, according to the Nikkei, an official from the Japan Meteorological Agency said, "Although some studies show that Asian and Eurasian winters are getting colder as the Arctic ice melts, they are still in the research stage and cannot be used as a basis for weather forecasts. ."
Reporter Yujeong Noh [email protected]