Actress Kim Min-hee from 'Soon Soon' has returned as a singer.
On the afternoon of the 22nd, Kim Min-hee held an exhibition to commemorate the release of her new album 'I Like It' at the Rolling Hall in Seogyo-dong, Mapo-gu, Seoul, and announced her comeback as a singer after an absence long
Kim Min-hee, who took the stage and held the microphone, said, "I practiced a lot during the break because of the corona, and I was happy to meet a good song and prepare for coming back as a singer. I even practiced dancing to the point of losing 10 kg," she smiled.
Prior to the release of the new song, Kim Min-hee performed the 'I like it' stage for the first time at events across the country. He said, "My fans are coming to the event, and the response to this new song was very good."
Kim Min-hee, who previously started her career as a singer under the stage name Yeom-hong, will be on stage with her real name through this new album. He explained, "I was happy that the name was given to me by Choi Baek-ho, but I got permission from Choi Baek-ho to make it easier for me to identify myself, and I started working under my name right."
Kim Min-hee brought up the difficult times due to panic disorder earlier and said, "I couldn't go on stage or throw lines. When I decided to appear on 'King of Mask Singer', I thought that if I fainted, I would quit my job, but thanks to the support I received then, I can take on another challenge."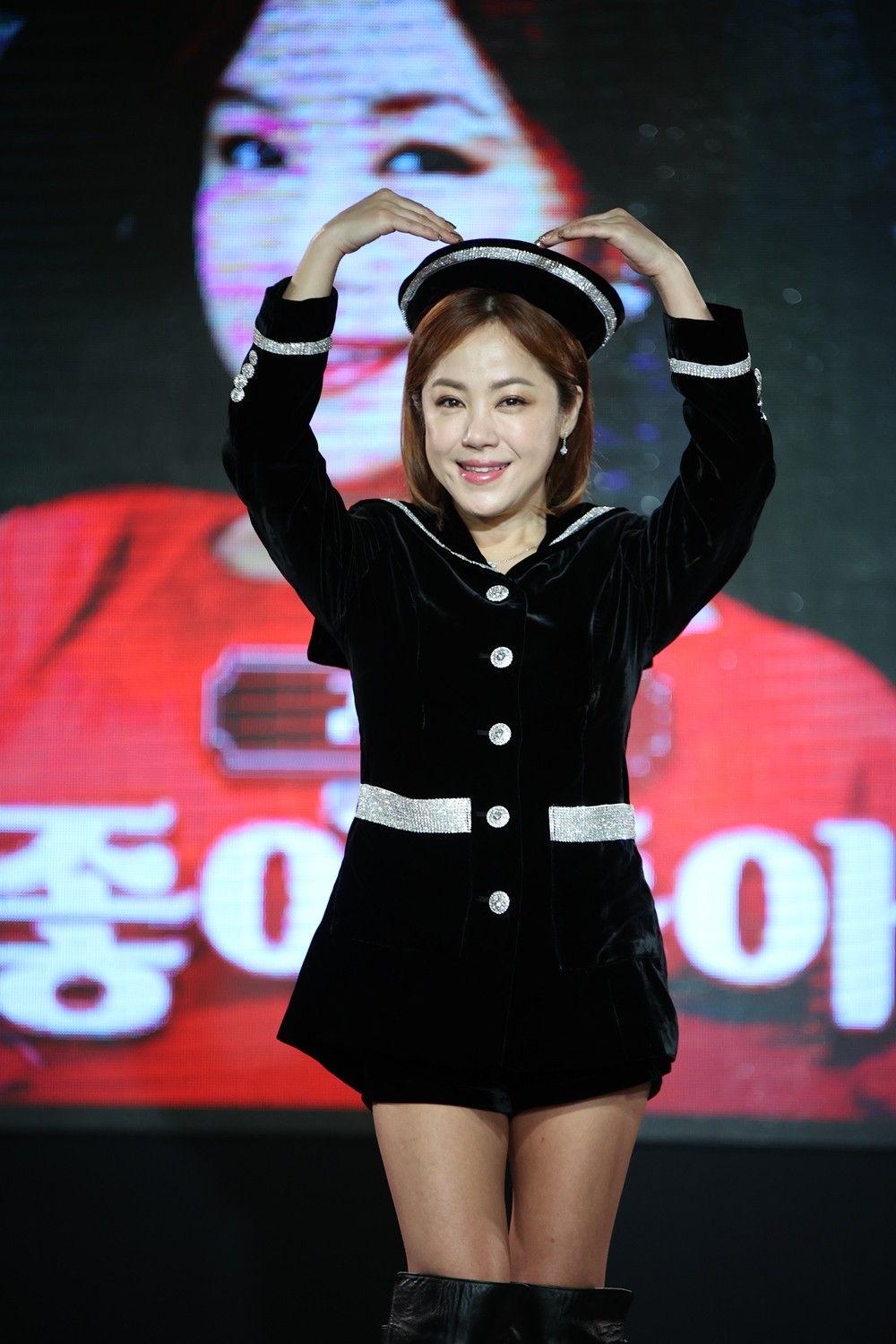 Kim Min-hee's activities are expected to continue without rest. With a surprise spoiler, "We are preparing to release two songs next year, Mr. Choi Baek-ho, as well as the 'Like' activity," and expressed his strong determination, saying, "I will work harder in the future."
Kim Min-hee's new album 'I Like It' contains a total of three songs including the title song of the same name, 'Aya Aya' and 'Rainy Night'.
The title song 'I Like You' is a semi-trot work that depicts the pure love of a woman who waits day and night for the person she loves. Kim Min-hee completed 'I Like It' with simple and witty lyrics and a delicious voice.
'Ayaaya' humorously expresses the heart of not being able to let go of the person you love with a cheerful polka rhythm, and 'Rainy Night', a newly arranged theme song from the heroine in the film 'Masked Moon', also be. heard in Kim Min-hee in 'I Like It'
CEO Jeon Deok-joong, known as producer Koyote and Eom Jeong-hwa, was in charge of production, and composers Jeong Jin-soo and Lee Seong-hwan participated in creating Kim Min-hee's special sensibility. In addition, guitarist Ham Chun-ho enhanced the performance with his performance, and Kim Hyun-ah added strength with the chorus.
Suggest that Kim Hyun-ah's praise and support during the recording process was a source of great strength. Kim Min-hee said, "There are people who remember the voice of 'Tok-soon' even if they forget the face. He seemed to appreciate the unique part of his voice," she said.
In particular, singers Choi Baek-ho, Lee Moo-song, Choi Jang-chul, Harisu, Moon Yong-hyeon, Kim Hyun-min, as well as actors Byun Woo-min, Ha Do-kwon, and Lee Seul-bi present at Min-hee Kim's exhibition.
Meanwhile, Kim Min-hee's new album, 'I Like You', can be enjoyed on all online music sites from 6 pm on the same day.
Reporter Lee Geum-joon, Internet Electronic Newspaper ([email protected])