[OSEN=이상학 기자] Park Hye-min (21), left, a 'transfer student' of KGC Ginseng Corporation, was transferred from GS Caltex through a trade in April. Park Hye-min was popular as 'Jangchung Tzuyu' after the Jangchung Gymnasium, the home stadium of GS Caltex, because she resembled Tzuyu, a member of the girl group Twice.
However, it is gaining popularity everywhere. One day, after eating at a restaurant, when I tried to pay, a fan secretly paid the bill and left. Park Hye-min said, "When Daejeon fans go to a restaurant or a supermarket, they recognize you as a volleyball player." .
If it looks like today, it seems that popularity will soar even more. As KGC Ginseng Corporation is gaining momentum with three consecutive opening victories, Park Hye-Min's presence is shining day by day. He said, "It's the first time I've won three straight games while playing. I'm so happy and happy."
Park Hye-min, who was selected by GS Caltex with the 3rd overall pick in the first round of the 2018-2019 season rookie draft, was loved by fans for her idol-like appearance, but could not get out of the warm-up zone. Last season, GS Caltex took the top spot with a combined win, but Park Hye-min only played 14 games.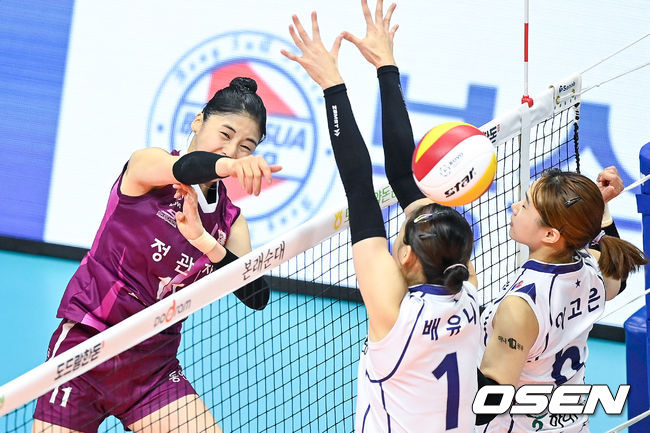 In the end, he left the team he loved. In April, through a trade with Eunji Choi, she changed into the KGC Ginseng Corporation uniform. KGC Ginseng Corporation, which recruited 'FA's biggest fish' Lee So-young, needed an auxiliary striker and brought in Park Hye-min, who did not have a place at GS Caltex. Although the opening game has now been played for three times, Park Hye-min's trade is likely to be a success.
Park Hye-min, who had a chance by starting in all three games, scored 11 points each against Korea Expressway Corporation on the 23rd and Heungkuk Life Insurance on the 28th. His attack success rate this season is 47.27%, the highest since his debut. In the match against Heungkuk Life Insurance, he was shaken by uneasiness in the early part of the first set, but he did not collapse. After finding stability in the second set, he scored 3 and 4 runs in the 3rd and 4th sets, respectively. In the attack, So-Young Lee blocked the match, but Hye-Min Park broke through and KGC Ginseng Corporation won the match.
Lee Young-taek, manager of KGC Ginseng Corporation, said, "I hired him because I thought he was a good enough player. It is up to the player to catch the opportunity when given the opportunity, but he has been doing well so far. He is a player who will develop further in the future." Even when the receive didn't work out in the early days of the game, he encouraged me by saying, "You have to overcome it. You can overcome it because you have been training diligently." The actual receiving efficiency also continues to rise to 19.23%, 20.83%, and 39.02% in the first three games.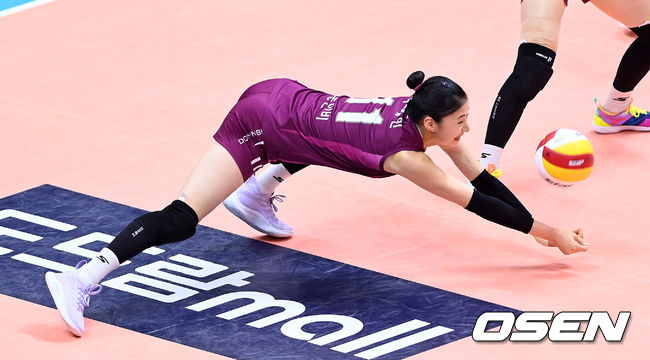 Park Hye-min said, "I thank the coach for the opportunity. I want to show a stable image so that I can live up to that expectation." "Playing as a starter is different from coming out as a substitute mentally, but you have to overcome it. Yeom) Hye-sun unnie gave me a quick toss, so the attack is gaining strength. As my breathing is getting better, I feel more confident in myself."
The existence of So-Young Lee, whom I have been close friends with since the days of GS Caltex, is also a big strength. Park Hye-min said, "I have a lot to learn from So-young unnie. It's more comfortable and fun to be on the same team as my older sister in GS." After smiling, "I have to do what I need to do. I want to become a player without ups and downs." . /[email protected]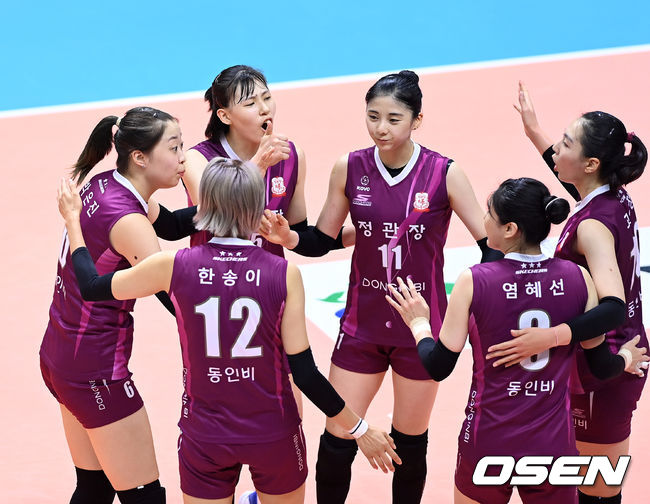 .